Into the Crocodile's Cradle with Simon Moretti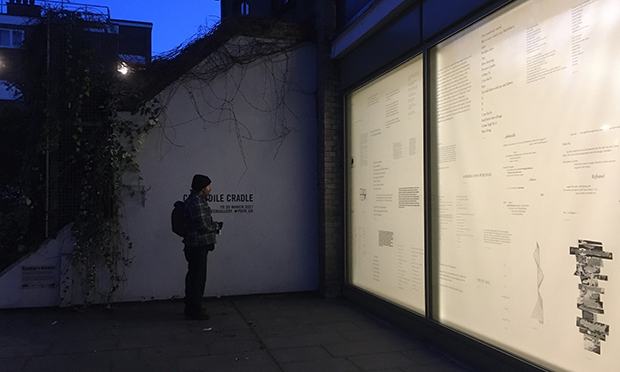 PEER gallery has unveiled its new multimedia exhibition, a collaborative work spearheaded by artist and curator Simon Moretti.
Crocodile Cradle, which debuted at the Hoxton Street venue on 20 February, features a text collage, a filmed performance accessible online or by QR code, and a book set to be published this summer.
Moretti invited 51 artists to submit texts that they had either written or found, to be displayed in the window of the gallery.
He said the pandemic had inspired the piece: "I've been wanting to do this for some time and the first lockdown seemed to be a really perfect moment to do it.
"This project is also a way of empowering oneself in terms of how you can still make interesting projects, or work with the limitations that you have."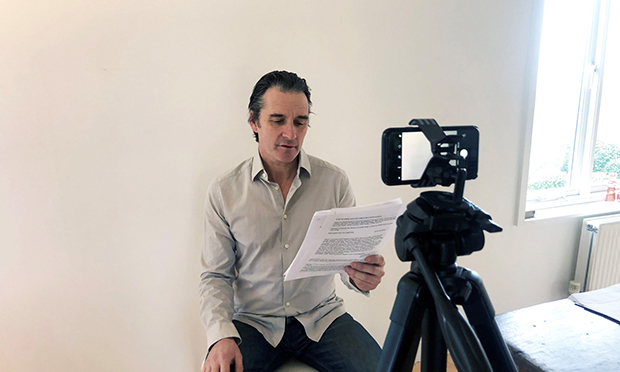 Contributing artists include Fiona Banner, also known as The Vanity Press, Tacita Dean, and Liam Gillick. Actor Alastair Mackenzie features in the filmed performance, a one-take reading of the compiled texts.
"Curating is part of my way of working and making," Moretti explained. "When I approached the artists, I already mentioned the video performance and the potential for somehow becoming something in print.
"I had the inkling from the beginning that this could be multifaceted. I like this kind of chameleon quality to it."
He added that the exhibition is a nod to 1960s conceptual art and a continuation of his existing work: "When the collaboration with PEER started, the idea of doing it on the window was perfect because you reach different audiences, which is great, but also because it's nice to be able to engage with people in the community or who are just walking by."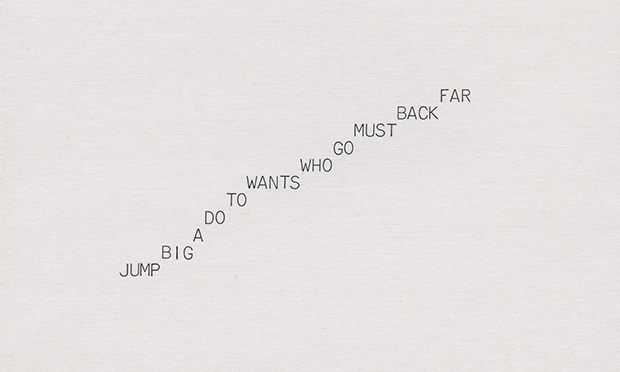 The gallery's director Ingrid Swenson said the conversation with Moretti started a few months prior to the exhibition: "Simon's very social, in the first lockdown he decided he wanted to make connections.
"This exhibition was all about positivity, even though some of the contributions talk about fear and anxiety about the lockdown."
The show also sees the gallery develop themes it has explored before. Its Tempest Rainbow Windows display featured empowering quotes from Shakespeare's The Tempest during the first lockdown, after the gallery was forced to close.
More recently, QR codes were used in Savinder Bual's Ananas and the Flatfish to allow passersby to watch a pre-recorded performance while enjoying her artwork from the street.
Swenson added: "The beauty of the QR code when it was first used, everyone was excited. The QR code was vital for this exhibition."
Crocodile Cradle runs until 20 March at PEER Gallery, 97-99 Hoxton Street, N1 6QL.