PEERing into the world of lockdown art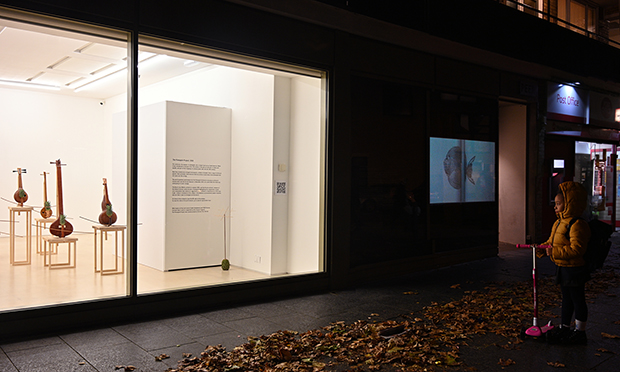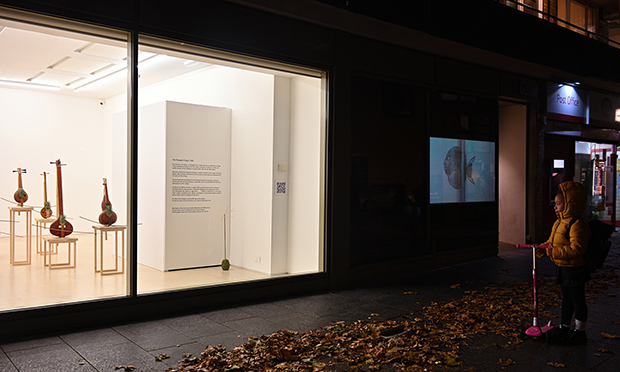 PEER gallery is still bringing art to Hackney residents during the third national lockdown.
Artist Savinder Bual currently has two pieces on display which can be enjoyed from the pavement outside the Hoxton Street venue.
The Pineapple Project features an array of musical instruments that use pineapple tops to make sound, while Movements of a Flatfish is a looped film piece designed to replicate 3D movement.
Bual said of the exhibition, entitled Ananas and the Flatfish: "When passers-by would pass the gallery, I wanted them to be curious. Public engagement is really important in my practice."
Movements of a Flatfish, created by mechanically feeding an image through two rollers, was created in response to the introspection Bual experienced in the first lockdown.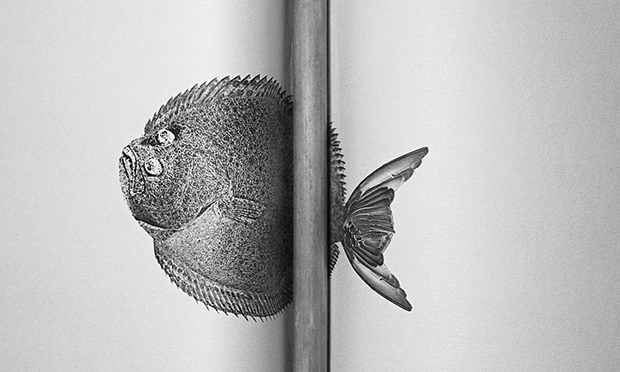 The artist said: "The flatfish piece was referring to how people were starting to notice things. Looking at the flatfish, it has eyes on one side of its head, it has a brilliant focus and it pays attention to things.
"Although the first lockdown was challenging for a lot of people, we did start to notice things, like what people meant to us, what family meant to us, what friends meant to us – it was a reassessment of life. In a way it was a bit of a shake-up."
Movements of a Flatfish is also an expression of Bual's identity as a modern-day cinema pioneer.
"I think when I first thought of myself as a cinema pioneer, it was a bit more tongue-in-cheek," she explained. "Then I got invited to talk or be a part of projects and I kept being a cinema pioneer, and I kept looking at the moving and the still, and the integration of the two ends of the spectrum.
"Looking at early cinema pioneers, it wouldn't have happened for me if I was around during that time. I'm female and I come from Indian origin – there wasn't much of a conversation around this area."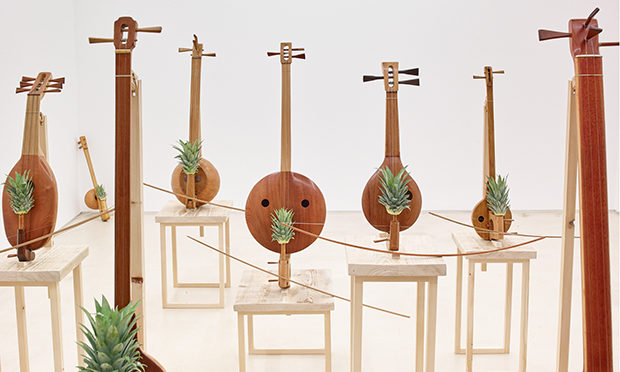 The Pineapple Project features bow-activated instruments that use pineapple tops to make sound. The display also features a QR code that viewers can scan on their smartphones to watch and listen to an original performance featuring the instruments which took place in Bristol in 2018.
The accessibility of this exhibition has allowed Bual's art to come to life and demonstrates the importance and tenacity of culture in a time when the arts are under threat.
Although applications for the second round of the Cultural Recovery Fund were opened by Arts Council England on the 6 January, venue closures over the course of the pandemic have had an impact on artists around the country.
"For some of my peers, the pandemic completely immobilised them and they didn't really know what to do," said Bual. "I am lucky, I received some Arts Council funding and it gave me time to think."
On the future, she added: "I work very experimentally, I don't have an end goal, I'm discovering different things as I go along.
"One of the things I'm very interested in right now is breath, in terms of relating that to the still and moving."
Ananas and the Flatfish by Savinder Bual will be on display until 13 February at PEER gallery, 97-99 Hoxton Street, N1 6QL.