Invisible Ink: A Family Memoir, Martha Leigh, book review: 'Part love story, part history, part meditation'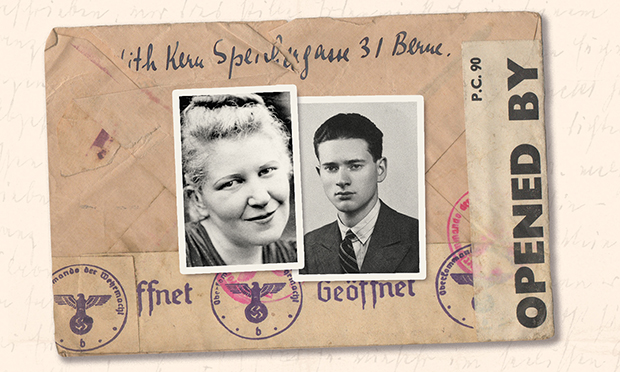 Martha Leigh's father was in the habit of meticulously cataloguing his papers. He saved all his correspondence, including hand-written drafts of letters he sent.
On sorting through old files after his death, Martha and her brother came upon an otherwise blank sheet of paper headed: "This page is written in invisible ink". As she comments, he "must have enjoyed the prospect of his children sorting through his personal documents".
And so began research by the Hackney-based GP on the lives of her parents, whose complex relationship is intertwined with some of the most traumatic events that humans beings have had to endure.
Invisible Ink is the resulting memoir – part love story, part 20th-century history, part personal meditation on identity and place.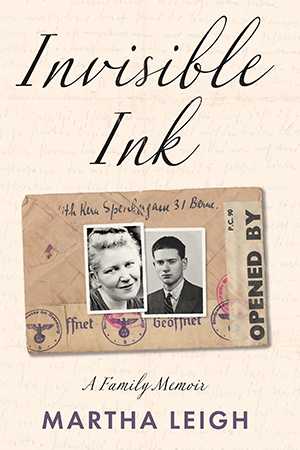 The experiences and heroic exploits of Leigh's mother Edith and her relatives take up a fair bit of the narrative, as we follow them from what is now Ukrainian Chernivtsi to Paris and beyond during the 1930s and 1940s when Jewish people like the Kerns found their lives broken apart.
The author's father Ralph is Hackney born and bred, the descendant of a Jewish family from Vilnius that had migrated to the UK in earlier times.
Edith and Ralph meet in Paris in the late 1930s, only to be forced apart by war and reunited in London in 1945. The intervening years are times of hardship and tremendous stress, documented in enigmatic letters written with a view to evading the layers of censorship to which they were invariably subject.
Theirs is a union of geniuses; Edith is a feted concert pianist and Ralph an up-and-coming scholar of Jean Jacques Rousseau. But at the heart of their relationship are deep questions about religious, national and gender identity. Ralph has changed his surname by deed poll from Lubotsky to Leigh, and Edith in later years teaches her children the importance of 'fitting in'.
Censorship is not accomplished only by means of black ink and scissors; the elusive 'invisible' forms of obfuscation also leave profound marks on the family.
Written in a lively and engaging style, Invisible Ink is a moving story that probes with admirable delicacy some of the most pressing questions of our era.
Invisible Ink: A Family Memoir by Martha Leigh is published by Matador. ISBN: 978-1-80046-038-6; RRP: £14.99.