Mete Coban revealed as Jon Burke's successor as Mayor shuffles his top table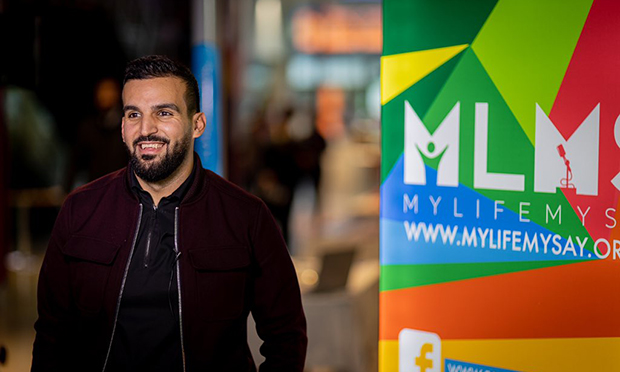 Hackney Mayor Philip Glanville has unveiled two new members of his cabinet in a major shake-up prompted by the recent resignation of Jon Burke and upcoming maternity leave for Deputy Mayor Rebecca Rennison.
The headline change is Stoke Newington councillor Mete Coban MBE joining the top table for the first time to succeed Burke in overseeing energy, waste, transport and the public realm.
Rennison's extensive portfolio has been shared out between three people, with Cllr Robert Chapman, the second fresh face in the team and an accountant by trade, taking over finance.
Culture and planning chief Cllr Guy Nicholson will temporarily become deputy mayor and take on housebuilding, while the Town Hall's No Place for Hate champion Cllr Sade Etti fills a new role as mayoral adviser for homelessness, housing needs and rough sleeping.
Another tweak sees Cllr Caroline Woodley add parks to her families, early years and play brief.
Mayor Glanville, who has been filling in for Burke since he stepped down, told the Citizen last month that the departure would not affect the council's radical green plans, and Cllr Coban looks set to carry on in the same direction.
Coban, who became Hackney's youngest ever councillor in 2014 at the age of 21, and whose work for My Life My Say, the youth charity he founded, saw him receive an MBE last year, said: "As someone who grew up in the borough, I'm really proud to be joining the cabinet and continuing the council's groundbreaking work to rebuild a greener Hackney. 
"Whether it's tackling the climate emergency, improving the borough's biodiversity, or supporting more people to walk and cycle, I'm looking forward to getting started on this incredibly important work."
Glanville spoke of his delight at the appointment: "Mete is a tireless campaigner with a wealth of experience in engaging young people and standing up for Hackney's diverse communities. I know he will bring fantastic energy and commitment to his new role as we rebuild a greener Hackney after the pandemic."
On his other changes, the borough leader said: "We wish Rebecca all the best as she goes on maternity leave and look forward to welcoming her back next year. I know that Rob, Guy and Sade will continue her strong work in tackling homelessness, building the council homes Hackney needs and putting strong financial management at the heart of our work.
"Caroline has already been doing a huge amount of work to implement our commitments to be a child-friendly borough, and her expanded role will allow her to continue to further embed inclusion and equality across both informal and formal play for all ages."