Dispute over staff cuts at two primary schools continues with more unions likely to strike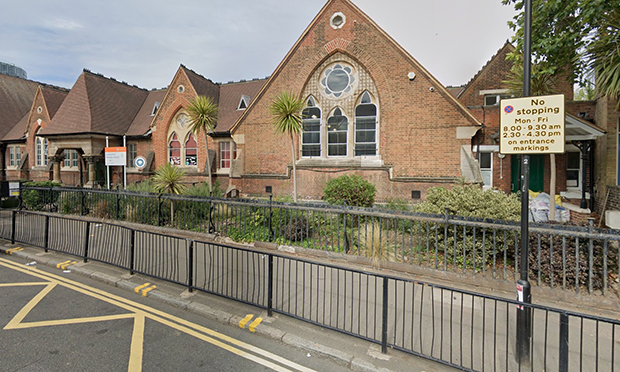 A dispute at the Soaring Skies Federation of Colvestone and Thomas Fairchild schools continues, with Unison and National Education Union (NEU) members "likely" to follow those at Unite and the GMB, who are "poised" for strike action over potential job losses.
Attempts to negotiate a resolution with the leaders of Soaring Skies in November are understood to have failed, with the row over plans to cut support staff roles at the two primary schools made public towards the end of last year.
The trade unions are demanding that no staff are made compulsorily redundant, as well as calling on the management of the schools to "explore all options", including a review of the leadership team, and for the federation to consider not meeting their requirements to balance their budget.
Unison branch secretary Marvin Hay said : "We have seen a coordinated and sustained attack against teaching assistants for a while now, with schools facing ever diminishing pupil rolls.
"However it is unacceptable that these attacks disproportionately involve teaching assistants. Even before the pandemic the importance of teaching assistants, many teaching whole classes or providing specialist 1:1 support, was well known.
"We will defend any attack on our members and on their jobs. Never has it been more important to be part of a trade union."
Responding from the challenges from Unison, the council revealed that the leadership team at the two primaries has been restructured over the last two years.
Union calls to not set a balanced budget have been dismissed as "wholly unrealistic", with Soaring Skies adding that such a move would have "significant consequences for the school and would be failing our children".
The unions have warned that cuts would see more key workers and vulnerable children relying on teaching assistants at school, pointing to the large numbers of teachers working from home under e-learning arrangements.
The plan to shrink the workforce is in response to a fall in pupil numbers of around 25 per cent at the federation, with the Town Hall pointing out last year that this has a direct effect on the government funding the schools receive, with the numbers of pupils who receive special educational needs funding and disadvantaged pupils also falling.
A total of 31 jobs are understood to be at risk at Soaring Skies, with staff in those posts potentially facing redundancy, as the unions point out that during the pandemic there is likely to be "limited opportunity" for teaching assistants.
Caroline King, executive headteacher of Colvestone and Thomas Fairchild schools, said: "While we are sorry to have to reduce the number of support staff roles, we are committed to continuing to provide a high quality education for our children. Our proposed new staffing model – due to be implemented from 1 March 2021 – will ensure that children continue to get the targeted support they need.
"Government funding for education is allocated on a per pupil basis, which means that funding declines when the numbers of pupils registered to a school decline, as they are across Hackney. At Soaring Skies schools, the pupil roll has fallen by approximately 25 per cent since 2018. In common with other schools in this position, we are having to make these savings to ensure we balance our budget.
"We have been working with and listening to unions, with all affected staff offered voluntary redundancy. It is with sadness that we note members have chosen to strike but we will continue to ensure our children receive a quality education without disruption if industrial action is taken by Unite members."