Town Hall set to spend £10m buying up ex-council properties to help with housing crisis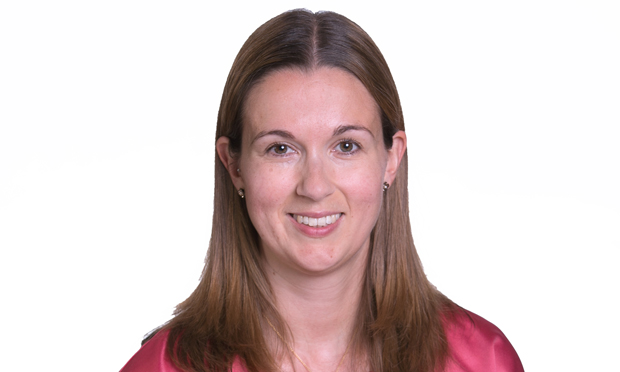 Leading councillors are to vote in the coming days on the release of up to £10 million to purchase 25 former right-to-buy properties in Hackney from a housing association.
If approved, it is hoped that the homes bought from Local Space, a 15-year-old partnership between Newham Council and a group of housing professionals, will support an increased supply of affordable housing in the borough in the "immediate term".
The number of people approaching the council as homeless in 2018/19 rose by 39 per cent on the previous year, with an accompanied growing expenditure on temporary accommodation from £7.38m in 2017/18 to £10.13m in 2019/20.
Housing chief and deputy mayor Cllr Rebecca Rennison said: "Hackney is in the midst of a housing crisis. The paucity of affordable accommodation within the borough is having a significant impact on the wellbeing of Hackney residents, with over 3,000 households in temporary accommodation and the 2011 census identifying nearly 33 per cent of all households in Hackney as living in overcrowded accommodation.
"The council is working diligently to tackle this crisis. We are building hundreds of new homes at dozens of sites across the borough through our in-house direct delivery model, with more than half for social rent, shared ownership or living rent. But building homes is hard.
"It costs around £300,000 to build a new home in Hackney, and although our starting point is to build as many homes for social rent as we can, we can't build as many as we'd like to without more direct grant funding.
"This crisis and the lack of affordable options has directly led to a significant increase in families presenting to the council as homeless. This has required the council to source additional units of temporary accommodation to house those for whom it has a statutory duty to accommodate. This provision represents a significant cost to the council."
The Town Hall has previously pointed to the "difficult decisions" increasingly being made to offer families accommodation outside the borough.
In September 2014, 293 households were placed outside of the borough, with this figure standing at 1,342 at September 2020.
According to council documents, the property portfolio of Local Space, which aims to deliver affordable housing to people on low incomes, "does not meed the needs of the council or Hackney residents", with its rents set too high for the majority of tenants in temporary accommodation.
As a result, Local Space has proposed to sell its Hackney properties to the council and use the funds to purchase other homes outside the borough.
It is understood that should the council not purchase the properties, Local Space would sell them on the open market, resulting in their loss as a resource for the borough.
Local Space began when Newham Council gifted it 450 properties which were subsequently sold to fund a purchase of over 1,000 properties – most of which are in Newham. These were then let on assured shorthold tenancies to people nominated by local authorities including Hackney.
With Local Space's rent charge set at 2006 housing benefit levels, and its contract including an annual increase of rent by inflation, its rents are now "well in excess of the maximum social rents that Hackney residents can expect to receive", according to the council.
The Town Hall now has an agreement in principle to let Local Space sell 59 of its Hackney properties, which will allow it to purchase 90 out-of-borough homes.
The council will purchase an initial 25 of the properties to add them back into its own social housing stock, and will also receive nomination rights for the replacement properties purchased by Local Space, with the council planning to move households into these out-of-borough properties as temporary accommodation.
The 25 homes, valued at £400,000 each, are all in council-owned buildings. A Town Hall report notes that the condition of the properties is "not currently known, although the service is not aware of any concerns".
Rennison added: "The council has an opportunity to add to the supply of much needed temporary accommodation at a more cost effective rate. There are 25 properties being offered for sale by Local Space who are restructuring their portfolio and have offered their Hackney properties to the council.
"By purchasing these properties we will be adding to the stock accommodation available for homeless households that will reduce the need for spot purchased provision.
"This purchase will help to alleviate some of the pressures on the council in the immediate term while we continue work to increase the supply of affordable accommodation in Hackney."