Two rapid testing sites for people without Covid symptoms open in Hackney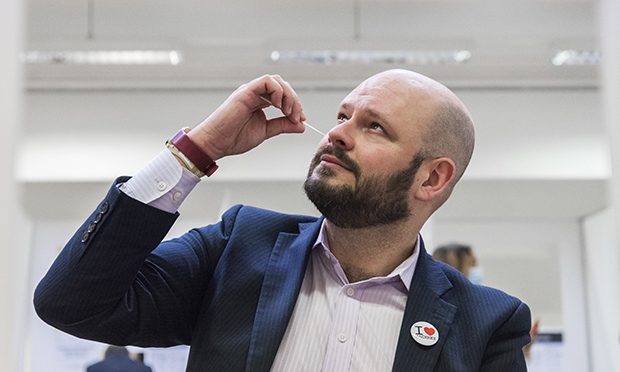 Two rapid coronavirus testing sites are now operational in Hackney for people without symptoms of coronavirus.
The two centres, one at 18 Edward's Lane, N16 0JJ, in Stoke Newington, and one at the Shellgrove Community Hall on 29-8 Shellgrove Road, N16 8UU, in Dalston, are aimed at people who need to leave their home for work or volunteering, including critical workers, unpaid carers or tradespeople.
Hackney Mayor Philip Glanville and health chief Cllr Chris Kennedy put the word out about the centres last week, holding them up as a key plank in the effort to tackle the virus locally, with people who are required to be in contact with others for work throughout the week recommended to get a rapid test once every three days.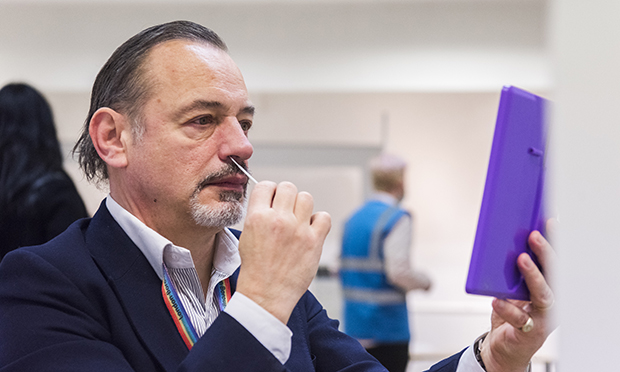 Glanville said last week: "Both [sites] are for council staff, key and critical workers, paid and unpaid carers, retail staff or tradespeople. These tests and sites are for people who don't have symptoms.
"The tests are simple, safe and staff are there to guide people through. They are processed on site and results texted within an hour.
"Any positive result requires immediate self isolation and a further confirmatory test, but these rapid tests are a vital tool to help keep Hackney safe."
Kennedy added: "If I can do it, anyone can! If you need one, book at either of Hackney's two sites via hackney.gov.uk/coronavirus-support/#test. It also has information for symptomatic tests."
Those without symptoms can book an appointment for these sites online by clicking under 'Book a rapid test' at this address
If you have symptoms
If you have coronavirus symptoms, even mild ones, you must isolate yourself immediately from other people for 10 days and get a test, online at nhs.uk/coronavirus, by downloading the NHS COVID-19 app, or by calling 119.
Coronavirus symptoms include:
A high temperature
A new, continuous cough
A loss or change to your sense of smell or taste
You can book a home test kit or arrange an appointment at one of Hackney's testing sites:
Dalston, Bentley Road Car Park, N1 4BZ (open 7 days a week 8am-8pm)
Hackney Central, Mare Street, E9 6ND (open 7 days a week 8am-8pm)
Stamford Hill, Bus Garage, Rookwood Rd, London N16 6SD (open 7 days a week 8am-8pm)
Homerton, Hackney Marshes Centre, E9 5PF (open 5 days a week Mon-Fri 9am-3.30pm)
Stamford Hill, Yesodey Hatorah School, Egerton Rd, N16 6UB (Sundays 10am-3pm)
There are also 2 testing centres nearby that residents can use:
Stamford Hill Primary Nursery Berkeley Rd, Haringey N15 6HD (7 days 8am-8pm)
Guildhall Yard, City of London, EC2V 5AA (7 days 8am-8pm)