Thousands of laptops still needed for Hackney home learners, says Deputy Mayor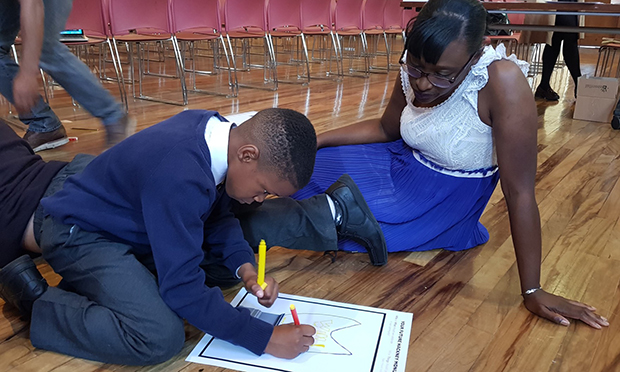 Thousands of laptops are still needed for home learners in Hackney, according to Deputy Mayor and education boss Cllr Anntoinette Bramble.
The council has been running an appeal since last year for around 4,000 pupils believed not to have sufficient access to ICT facilities at home while attempting to access online lessons and school work.
While schools have temporarily loaned equipment, and a government scheme provided around 1,500 laptops to local young people, the borough still needs around another 2,000 laptops to properly tackle the digital divide, Bramble told the Citizen in a recent interview.
Bramble said: "As part of remote learning, you have to address the digital divide. We're still going on with our laptop campaign to get people to donate more laptops and to raise money. In that plan as part of remote learning, the government need to think about young people who need a device but also access to wifi.
"You can't give a family on low income a device and let them decide whether they give the child access to wifi to do their work or pay for a meal for the family.
"The government needs to do some work on disadvantaged young people, children and families and think about the impact on their learning, so thinking more about extra tuition and what that support would look like."
Bramble went on to call for more clarity on recent communications from education secretary Gavin Williamson, who, in the wake of government announcements that exam grades would be awarded by teacher assessment, recently revealed that externally set tasks or papers may also be involved.
The education chief questioned whether schools themselves would be measured in the same fashion as exam grades.
Bramble added: "We can be pedantic, but there is not much difference between an exam and a test. I want to understand what this test is. It will still fill young people with some level of anxiety.
"Given that young people have missed so much of their learning, and we are in January now and children will have been off for six weeks – that's making the assumption that schools will be ready to open in February, and even if they do, there's no guarantee that between February and the summer, schools will be able to stay open."
Bramble was speaking as schools in the borough remained closed to all but vulnerable children and those of key workers.
The deputy leader said the hoped-for opening after the February half-term appears "ambitious" given the level of community transmission of the virus, with an informed judgment as to whether such an opening was realistic not possible until nearer the time.
She also urged the government to communicate a "clear plan" for schools, with a focus on remote learning, envisaging a situation in which schools anywhere that have to close are given a framework as part of a robust educational system.
Bramble characterised the conversation around school closures currently as "we're going to close schools, or we're going to open schools", and underlined her view that such decisions must be talked about alongside the wider discussions on different levels of restrictions, rather than separately.
She added: "Schools have to be part of that national planning. For example, when the government mentioned Tier 4, they did not mention anything about schools.
"Even if you needed to say, 'In Tier 4, we are still going to keep schools open, or they will remain open to key workers', it was really unhelpful that you introduce these new measures but don't talk about that in the context of schools."
Bramble, a former teacher, repeated calls she has made in the past for a "clear strand" on health and wellbeing for both children and staff, and was speaking in the immediate wake of the fiasco over food parcels, in which images of inadequate supplies were shared widely over social media.
Moving to reassure residents that most of the system in the borough uses a voucher system, Bramble said she has had no reports of similar instances in Hackney, and expressed her dismay at the images of the amounts on show.
She said: "It was awful. Those families are in really difficult situations if they need food parcels, and it's as if to say that if you can't afford food for yourself, then anything is acceptable. Anything is not acceptable. The quality and the quantity was not acceptable, and where is the rest of that money going?
"This is money they are paid to deliver a service. I found it deeply infuriating that it has happened, and I know the government have said they are going to follow it up and I hope they do, but actually I think there is a step back.
"They have looked into it, but they also need to look at who did you procure this to in the first place, are they reputable companies, people that usually work with schools, that are in touch with headteachers and families and know what to deliver?
"This government… it's really painful. The thing about it is, I know I'm from a different party, but we're in the midst of a pandemic. I want them to do well, because the better they do, the better it means for my residents. So it is so frustrating they keep getting so much wrong.
"They wouldn't have to make some of the mistakes they are making if they just worked with people."
You can find out more on how to donate a laptop through Hackney Council here