Second Mary Wollstonecraft sculpture unveiled in Newington Green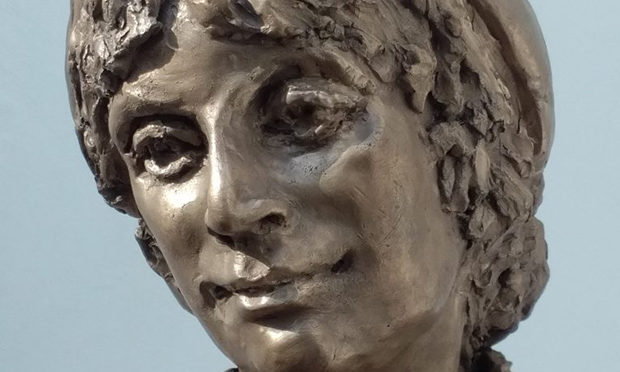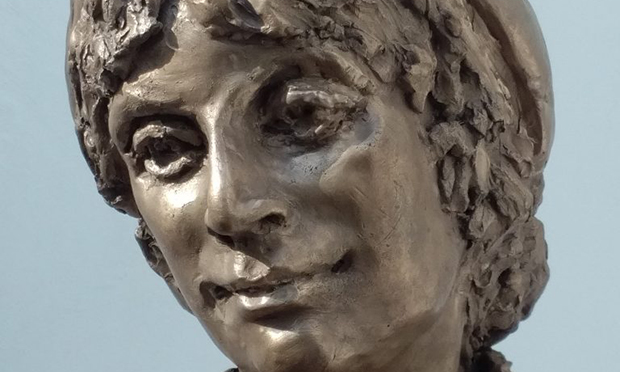 Another sculpture of 'mother of feminism' Mary Wollstonecraft has gone on permanent display in Newington Green, inside the Meeting House she used to visit as a member of the Unitarian church.
The bust, designed by local artist Dr Jenny Littlewood and based on a 1797 portrait by John Opie, has been placed in the building's Mary Wollstonecraft room.
The news comes just weeks after a sculpture by artist Maggi Hambling was installed on Newington Green following a ten-year campaign to see Wollstonecraft recognised publicly in the place where she once lived and worked.
Hambling was forced to defend her creative choices following a backlash over the inclusion of a naked female figure in the sculpture, while campaigners made clear that the work was "for" rather than "of" Wollstonecraft, as an engraving on its plinth states.
The more traditional bust inside the Meeting House will be available to view in person when tours resume in January. The building has just undergone a huge restoration, leading to it being removed from Historic England's at-risk register in October.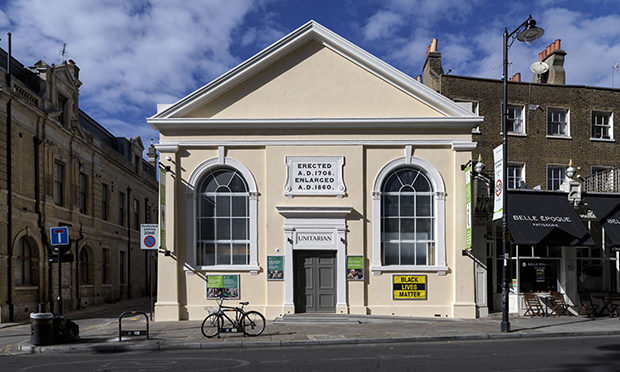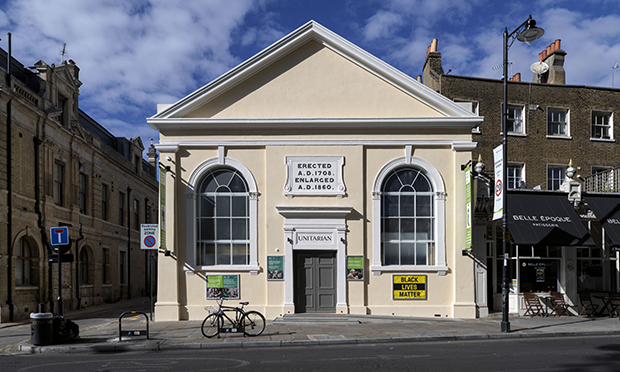 Amy Todd, programme manager at the Meeting House heritage project, said: "We were delighted to see the interest in Mary's life when the Maggi Hambling sculpture was unveiled recently. This sculpture adds to our extensive work on Mary's legacy, such as our educational outreach programmes.
"The sculpture in the building is the perfect complement to the sculpture on the Green. As 2021 approaches, we hope that more and more people will be inspired to learn more about this remarkable historical figure."
Wollstonecraft, who died in 1797, is widely known as the 'mother of feminism'. Her book, A Vindication of the Rights of Woman, called for gender equality a century before the cause was taken up by the suffragettes, prompting Millicent Fawcett to describe her as "the leader in that battle".
She belonged to the Newington Green Unitarian Church that once used the Meeting House, which has come to be called the 'birthplace of feminism'. Along with having a room named after her, Wollstonecraft's favourite pew has been memorialised inside the main hall.
The Dissenters, a group that campaigned for religious freedom, social reform and the abolition of slavery, also made use of the Meeting House. Its most famous member, Reverend Richard Price, hosted some of America's founding fathers inside the building – including Benjamin Franklin and Thomas Jefferson.
New Unity, a non-religious church that owns and uses the Grade II-listed building, recently finished a sweeping 15-month restoration to fix problems such as a leaky roof, damp, and structural movement, and to improve access.
Tours of Newington Green Meeting House start up again in January 2021. For more information, and to book tickets, head to ngmh.org.uk