Yushi Li: Women Act, Men Appear, Union Gallery, exhibition review: 'Nude men and naked female desire'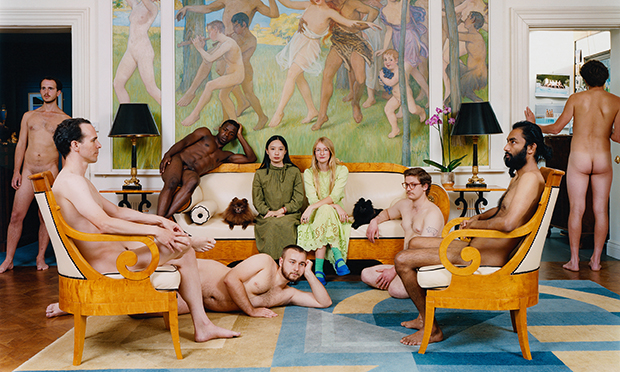 The male gaze. The female subject. Gendered power roles are woven into the very fabric of Western art. Yushi Li's Women Act, Men Appear exhibition lays bare – in a very literal way – the objectification of painterly subjects by reversing roles.
In the collection of photographs currently on display at Union Gallery, clothed women, including Li herself, gaze directly at the viewer, while well-built nude males pose in aesthetically pleasing ways.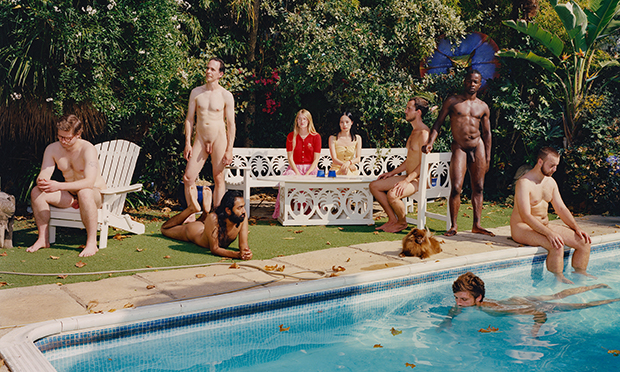 Li set out to create these images by gratifying herself. The men in the photos were chosen from an agency on the basis of how attractive she saw them. The photographer then hired a house in Chelsea where she draped her models over furniture and placed them in a variety of stylised poses. Refracting materials such as glass, water and mirrors that add to the oneiric feel of these shots – what we see is a series of fantasies acted out for the camera.
Lapdogs are even included in two of the images to drive home the point: the stereotype of the passive and exotic Asian female is turned radically on its head as Li exercises unabashed power over her male subjects.
The result is stimulating and thought-provoking photos in which nude men and naked female desire are intertwined to great effect.
Yushi Li: Women Act, Men Appear runs until 19 December, and by appointment in January 2021, at Union Gallery, 94 Teesdale Street, E2 6PU.