A springtime ritual throughout most of Europe and the Mediterranean world used to be the clearing out of the store cupboard, when worms and weevils had done their worst and the carefully protected dried grains and pulses that survived could be boiled up into a glorious mush.
In Sicily, made with dried broad beans, maccu used to be treasured as the national dish, flavoured with fennel and garlic and a generous slug of olive oil.
Here in Hackney our Turkish food stores have both the dried split broad beans, without the outer skin, and the ones which keep their jackets on, and become the traditional Egyptian foul mudammas – also known as ful medames.
Both dishes are the apotheosis of sludge. They can be soaked overnight or not, and then simmered slowly in lightly salted water with whatever you choose – chopped onion, celery and carrot, the traditional Italian battuta or a few heads of garlic, or some bay leaves, then seasoned before serving with spices as well as chillies and olive oil.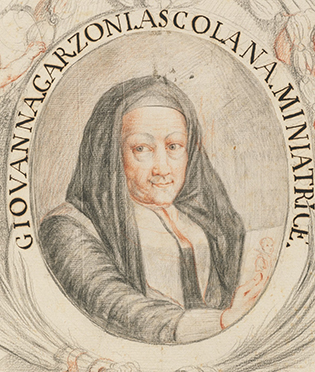 This ancient bean, vicia faba, as old if not older than the ineffable chickpea, has been enjoyed for centuries, either young and green and fresh, or old, dried and wizened.
We like to think of fresh young peas and broad beans as seasonable kitchen garden luxuries, but in the past they were mostly a field crop, the beans dried and stored, the rest of the plant used as animal fodder or ploughed back into the soil.
In Italy today, tiny fresh young fave, broad beans, are a special treat, enjoyed raw, with a salty cheese and hunks of unsalted bread, while in Rome the tender but plump young green peas are cooked in a little good broth with slivers of prosciutto crudo or the down-market guanciale, and a little chopped onion softened in olive oil, to make a side dish or a meal in itself.
Giacomo Castelvetro reminded us back in the early 17th century of how 'Fava dei morti, beans for the dead' were cooked whole in water, seasoned with salt, pepper and olive oil, and 'everyone prepares large quantities to give away to the poor in the fond belief that this will relieve the excessive torments of their ancestors who are allegedly languishing in their imaginary Purgatory.' Modern-day Italians continue the tradition of handing out fava dei morti cookies on the Day of the Dead.
Rather indiscrete. Castelvetro had escaped the Roman Catholic Inquisitor, which had imprisoned him in the notorious Piombi in Venice, and burnt his brother Lelio at the stake in 1609. Castelvetro had taken refuge in England where he knew this provocative statement would go down well with his Protestant hosts, whilst enraging the Catholic hierarchy in his native Modena.
Today, we can cook a pot of slowly stewed dried broad beans as he suggested, like the Egyptian foul mudammas, and have it with olive oil and hard-boiled egg and herbs and olive oil.
Later, gentrification transformed this humble dish into rather creepy bone-shaped biscuits, using almonds instead of beans, powdered with white sugar. They survive today as the sugar-coated almonds, dragées, or sweet almond biscuits that keep the name fava dei morti but have lost contact with the humble beans. Modern-day Italians traditionally prepare these cookies for All Souls' Day.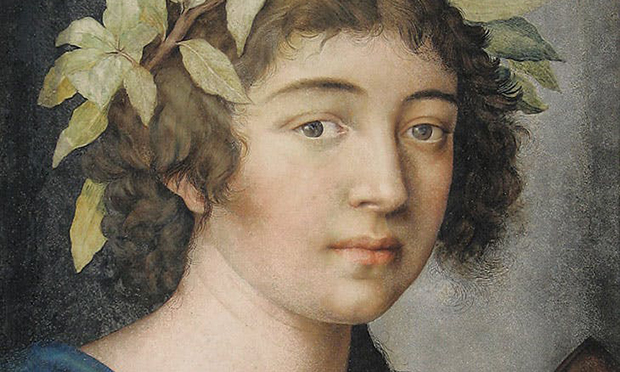 When Ferdinand II Medici, Grand Duke of Tuscany, commissioned Giovanna Garzoni to paint life-sized portraits of local produce in the 1650s, her versions of typical peas and beans were not luxury – well past their prime, almost ready for the store cupboard, dry enough to be cooked like maccu or foul mudammas.
Garzoni was one of several gifted women painters at that time. Recent almost hysterical reviews of an exhibition of the work of Artemisia Gentileschi make no mention of them, but this column hopes to do so next month.
Garzoni, born in Ascoli Piceno in the Italian Marches, trained in Venice and had a brilliant career, working for clients in Rome, Turin, Florence and Paris, in a trajectory that kept pace with her friend Artemisia, according to Sheila Barker, curator of a recent exhibition of Garzoni's work in Florence.
Marriage and children would have destroyed any hope of a professional life, so Giovanna wisely stayed single and prospered, working for patrons in Naples, Turin, Florence and Rome, where she died aged 70.
The portrait above shows a shrewd and likeable elderly woman, while the self-portrait created early in her career has the calm, impenetrable expression of a young person already sure of herself and determined to succeed.