Scene set for Accidentally Wes Anderson photography show on Hackney Road
A local art gallery is raring to go as soon as the second lockdown ends next week, having secured an exclusive collaboration with Accidentally Wes Anderson (AWA), an Instagram feed dedicated to photographs from around the world that look like they could have been created by the virtuoso film director.
Anderson is known for his highly stylised, exquisitely crafted cinematography in films such as Grand Budapest Hotel and The Royal Tenenbaums.
The AWA feed, which boasts 1.3 million followers, was started in 2017 by New York-based author Wally Koval, who released a book in October – with a foreword from Anderson himself – featuring some of the account's best submissions.
After reading about Koval's successful pop-up show in Manhattan to mark the book's release, Sim Takhar, founder of The Old Bank Vault gallery on Hackney Road, got in touch with him to offer her venue for a similar exhibition for Londoners.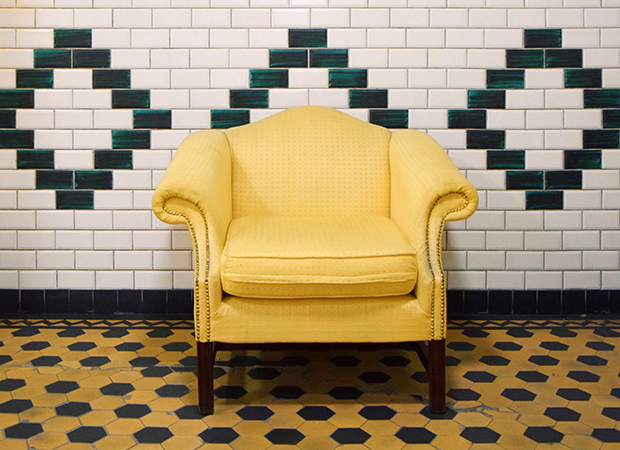 Takhar told the Citizen she was "gutted" to miss out on the New York show as she's a huge AWA fan, but said that when she reached out to Koval and his team, "they were game and as excited as we were – the rest, as they say, is history!"
The "rest" is a 20-day pop-up beginning on 4 December, featuring everything AWA brought to the Manhattan display, including merchandise and prints in various sizes for those who want to dip into their pockets and take a piece home.
The gallery will also be hosting a raffle for a copy of Koval's Accidentally Wes Anderson book, signed by none other than Anderson, with the proceeds going to local charity East London Cares, which combats loneliness among older people – particularly apt at a time when contact is limited.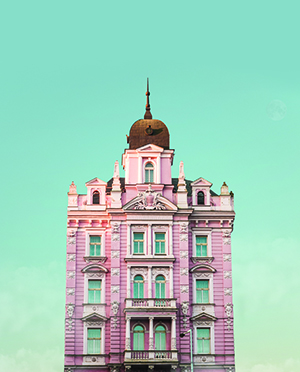 As for what's in store for visitors, Takhar said she and her team have taken inspiration from the images in the book to create an aesthetic based on pastel colours, "making it feel as though people are stepping in to a different world".
She added: "It was tempting to binge-watch Wes Anderson's movies and curate a real scene from one of them, but we decided the focus should be on the art and bringing the AWA experience to the community, and we thought best to leave the set designing on the stage and screen.
"We hope we've succeeded in creating a unique space littered with little but wonderful details, ensuring all our visitors enjoy a feast for the senses and giving them a sense of 'centredness' for the heart and soul away from the current reality, if only for a short time."
With Hackney returning to Tier 2 coronavirus restrictions on 2 December, Takhar is well prepared.
The gallery will be operating a one-in-one-out system with separate entry and exit, and says up to six people in the same bubble or household can visit together. Staff members will be wearing masks and visitors are asked to do the same. There will also be hand-sanitising stations as people enter and leave the venue, and surfaces will be cleaned between visits.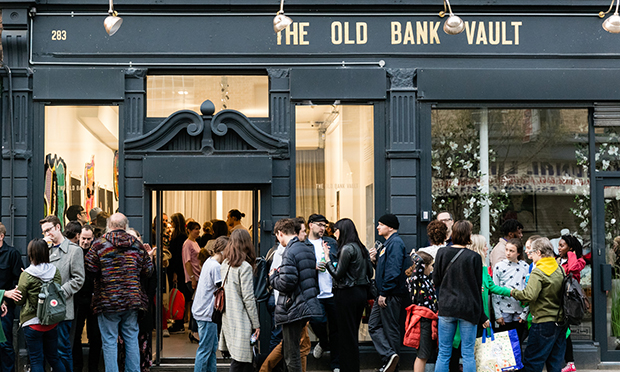 Asked how The Old Bank Vault has coped during the pandemic, Takhar said: "The second lockdown has certainly been easier to deal with than the first. We spent the first lockdown strengthening our online offering and relationships with existing customers and partners. It also gave us the opportunity to be creative and build new relationships, so we were a lot more prepared for whatever the pandemic was going to bring next.
"We spent the second lockdown revamping the space with artwork from some great new artists we have got on board and preparing for the AWA pop-up. We have been working from the gallery every day and, while the doors have been closed, the shutters have been up, giving passersby the opportunity to enjoy the artworks from street level."
After successfully applying for government support through the council, Takhar says the team has been "focused on doing what we do best – bringing great art to the people!"
Accidentally Wes Anderson runs from 4-23 December at The Old Bank Vault, 283 Hackney Road, E2 8NA.
For more information, head to theoldbankvault.com/accidentallywesanderson