'Having a special toy means everything': Former Hackney social worker raises over £2,300 for the Winter Toy Appeal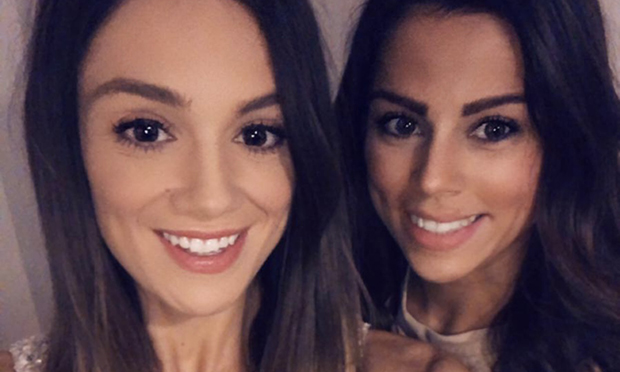 A social worker who has first-hand experience of child poverty in Hackney has teamed up with her best friend to raise money for this year's Winter Toy Appeal.
Cat Taylor and Jenna Nicholson, both 31, have so far raised over £2,300 to buy Christmas gifts for children most in need across north-east London.
The Toy Appeal, run by Hackney-based company The Local Buyers Club, sees new toys delivered to families through a network of social workers, schools, children's centres, food banks and refuges.
Last year, it ensured 4,000 kids in Hackney, Islington, Tower Hamlets and Haringey had a present to open on Christmas Day.
Taylor, who used to work in child protection in Hackney before moving into adoption services, said: "As a social worker I used to give out presents at Christmas to children in most need and I saw how happy it made them. When I was researching, I came across the Winter Toy Appeal and Jenna and I decided to help.
"Having a special toy for Christmas means everything – if you're not a family in poverty faced with a choice of whether to put on the electric or buy gifts, it's easy to take Christmas for granted. When children go back to school after Christmas and see their friends, they don't understand why Santa didn't come to them – that creates stress and upset that stays for a long time."
Nicholson, a fashion buyer for clothing retailer Oasis, added: "Usually when we fundraise we do bake sales and other initiatives but Covid makes that hard. So we are asking everyone we know to donate and people have been so generous.
"We're really looking forward to choosing toys with the money we raise. A friend's little girl who's three has said she'll go without some of her presents this year and instead she's choosing toys for the appeal!"
The pair have set up a GoFundMe page for people to contribute towards new toys.
The Winter Toy Appeal team urgently needs more donations. People can buy a gift through the online wish list or donate to the Appeal's own GoFundMe page so the team can purchase toys from independent shops.
For more information, visit wintertoyappeal.com