Hackney Winter Night Shelter secures temporary home to support rough sleepers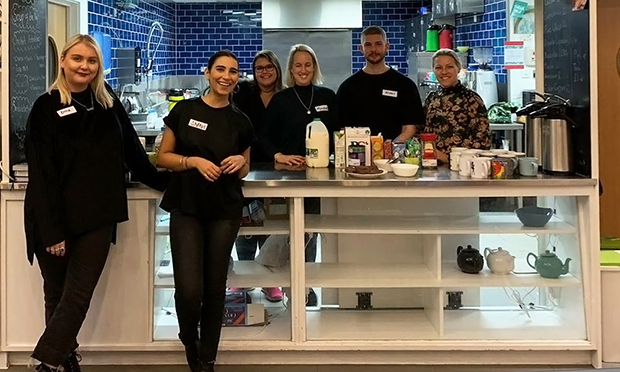 Hackney Winter Night Shelter (HWNS) has secured a temporary venue for the months ahead, having been offered former council premises owned by Islington and Shoreditch Housing Association (ISHA). 
Following help from ISHA to fix the building's leaking roofs, flooded basements and lack of lights, HWNS has said that it will now be able to offer its guests single or small shared rooms, after it was announced back in July that it was looking for a new permanent home. 
The shelter has spent well over two decades running roving shelters supporting homeless people and rough sleepers, with new Covid-secure measures meaning it will be unable to have as many volunteers. 
HWNS is asking for a regular minimum once weekly commitment from its existing volunteers. 
The charity's director Christina Ball said: "We are so pleased that we can open this winter, as for a while it seemed as though night shelters would not be able to open at all, despite the potential huge increase in demand from homeless people desperately needing somewhere safe to stay. 
"The local community has once again come up trumps, with both practical and financial help to make this happen. 
"We are continuing to work with churches, faith and community groups to make sure that we can run the night shelter with the ethos of warmth and hospitality for which Hackney Winter Night Shelter is renowned." 
The charity also thanked Arup Engineering, which carried out a fire risk assessment for free, the Nawall Fund for a donation of furniture and food, as well as volunteers who helped paint, clean, put furniture together and fix plumbing issues.
The charity added: "Although this winter may be the most challenging yet, we are looking forward to meeting our new guests and helping them to find a route out of homelessness." 
You can donate to Hackney Winter Night Shelter here