Cyber attack investigation continues with council systems still paralysed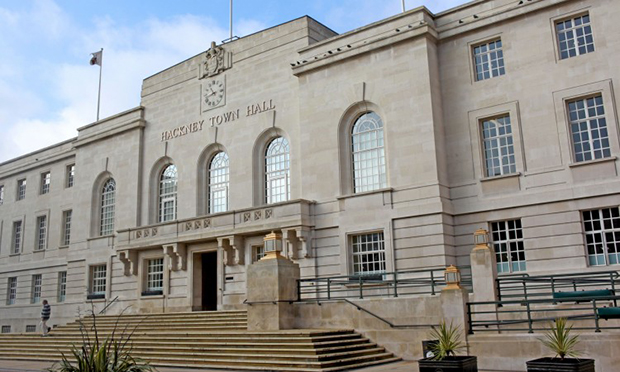 The Town Hall is working to support residents after a serious cyber attack first revealed on 13 October continues to leave many of its systems paralysed.
Following the attack, the council has found itself unable to properly operate a number of key services, accept rents, service charges, council tax and business rates, and make housing benefit payments.
Town Hall officers are also locked out of planning and licensing systems.
It has not yet been confirmed how many residents have been affected or how long the disruption will continue, with the Town Hall working with the National Crime Agency (NCA), the National Cyber Security Centre (NCSC) and the Information Commissioner's Office (ICO) in the wake of the incident.
A spokesperson for the NCSC said: "We are aware of an incident affecting Hackney Borough Council. The NCSC is supporting the organisation and working with partners to understand the impact of this incident."
While some reports raised fears of evictions as a result of the impact on housing benefit payment, it is understood that the council is in dialogue with landlords in the borough to whom housing benefit is paid directly, and is directly contacting those impacted by disrupted payments to offer them help and support.
It is understood that no penalties will be incurred by residents or businesses unable to make or claim payments as a result of the disruption.
The Town Hall has not confirmed whether the incident is similar in nature to the ransomware attack that hit Redcar Council earlier this year, which is understood to have forced the local authority to rebuild its affected services from scratch at a cost of over £10m.
Key essential services, including the Town Hall's emergency coronavirus response, continue to operate, with staff now working to restore processes and protect residents' data.
It is understood that there is no evidence of residents receiving unsolicited emails, calls or texts asking for information following the attack, with the council and the ICO investigating if personal data has been accessed or compromised.
However, many other services remain in disarray, with discretionary payments designed to help people with housing costs and to some adult social care service users impacted, non-emergency repairs taking longer than usual, and applications to join the housing waiting list, receive housing benefit or for reductions in council tax unable to be accepted.
Those with an existing housing repair appointment are asked to contact the council to confirm or rearrange.
Noise complaints currently cannot be reported, and the Town Hall's licensing and planning systems have also been affected.
Residents and businesses have been asked to avoid contacting the council unless absolutely necessary, with its phone lines remaining open for essential help, advice and emergency support.
You can find more info and advice on emergency homelessness support here.
If you have not received a payment you were expecting from the council and you need support and advice, you can contact the council here.
You can report emergency and urgent repairs by calling 020 8356 3691.
Hackney Council's standard advice on unsolicited calls can be found below.
There are some occasions when council staff phone residents to discuss payment. If it is a genuine call they will have information to hand and will not require confirmation of details or ask you for any other personal information. If residents have any doubt as to the authenticity of the call, they should take the caller's name and extension and contact Hackney Council's switchboard from a different phone to the one they received the call on and ask for that extension number.The signs to look out for are:
being asked for money and put under pressure to act immediately
being asked to provide bank account details
being asked to make a purchase to win a prize
being asked to contact a premium rate number
receiving an unsolicited call
if the caller is reluctant to give their address or contact details
On personal data, residents with any concerns can contact Hackney's Data Protection Officer, Nicholas Welburn, who can be reached on nicholas.dataprotection@hackney.gov.uk