Ploutos, The Space, stage review: 'Whimsical romp drawing on Greek folk traditions'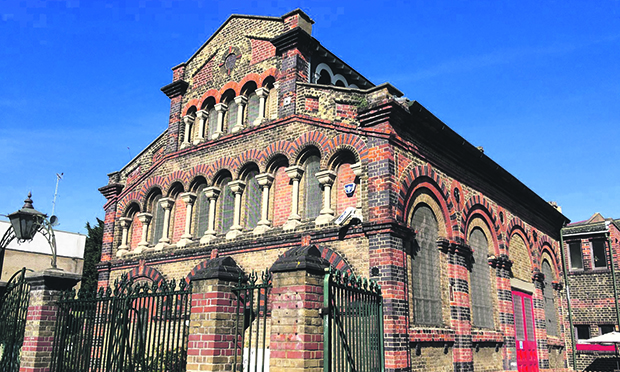 Performance-starved theatre-goers will be delighted to hear that The Space on the Isle of Dogs has launched a new season of live plays this autumn.
The first in the series is Thiasos theatre company's re-interpretation of Aristophanes's classic drama Ploutos.
The word 'ploutos' means 'wealth' in ancient Greek, and this comedy dating from 408 BCE is a droll moral parable exploring the timeless themes of affluence, virtue and just desert.
When money comes to those who truly merit it, the effect can be both unsettling and highly entertaining.
Drawing on Greek folk traditions of carnivalesque role reversal, this whimsical romp makes up for a spare set with exuberant costumes, ribald humour and song-and-dance routines to live music.
An electric Salv Scarpa gives the standout performance as rambunctious slave Carion; Charles Sobry is also highly compelling as his master Chremylos.
If you are nervous about attending live theatre, rest assured that it felt very safe. Social distancing and sanitary measures are taken seriously (so much so that there were more people on stage than in the audience).
The Space is also exploring ways to livestream performances for those who are not comfortable venturing out.
Upcoming performances include Mrs C's Collective's That Was All by Francis Grin (8-10 October), all-female company Sixteen Sixty's dark comedy In Bad Taste (15-17 October) and cabaret collective I Need to Cher's How to Survive the Cherpocalypse (23-24 October).  
All tickets must be booked in advance.