Local artist celebrates life of 'fearless' journalist Daphne Caruana Galizia in new children's book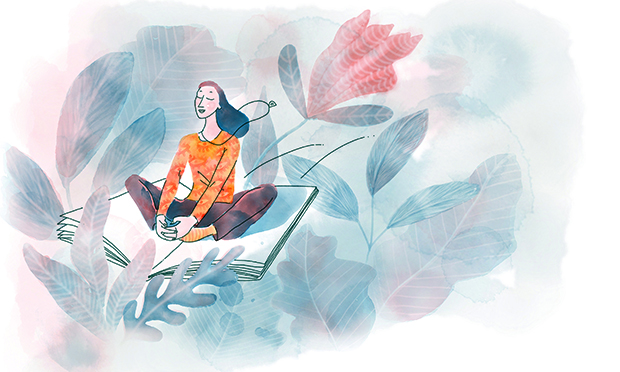 Local artist Gattaldo is hoping to rouse a generation of young journalists with a new book celebrating the life of his friend Daphne Caruana Galizia, who was murdered three years ago after reporting on corruption in their native Malta.
Caruana Galizia, 53, was brutally assassinated with a car bomb on 16 October 2017 in an attack that Maltese police have said was intended to silence her work.
Now a children's book, written and illustrated by Gattaldo, who lives in Hackney, aims to inspire children by honouring her life, bravery and commitment to truth.
"I wanted to give children a role model – to show them how lovely it can be, and how important it is, to fight for what you believe in," Gattaldo told the Citizen.
"When someone close to you dies, you lose the person and the friendship. But with Daphne, it was even more than that."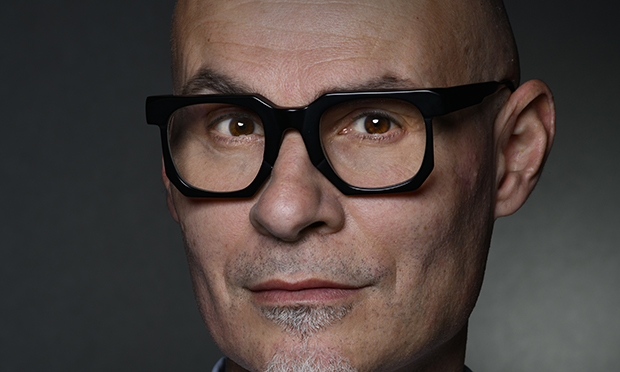 Gattaldo and Caruana Galizia wrote letters to one another over an unlikely 30-year friendship that formed when the artist was a student in Italy and she was a mother to three young boys in Malta.
After reading one of Caruana Galizia's reports in a newspaper clipping his mother had sent him, Gattaldo reached out to her at The Times of Malta. To his surprise, she wrote back.
"What struck me in Daphne's writing, and what I realised when I got to know her, was that we both had this love-hate relationship with Malta," he explained.
"When you love your country, you want the best for it and at the same time hate the things that are wrong."
"Corruption was part of the culture, part of the way of thinking. If you could avoid paying taxes, then that was what you did."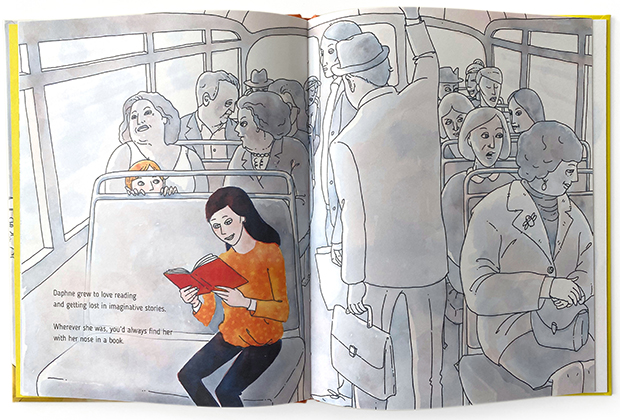 Over the following years, Gattaldo remained a committed reader of Caruana Galizia's direct and unflinching work.
"I put her on a pedestal, in a way," he said.
Yet when they met, they rarely talked about politics, focusing instead on their families and their lives.
"As a friend, she was terribly soft-spoken."
Gattaldo was on his way to visit family in Malta when his friend was killed.
The artist put pen to paper in an attempt to process his grief after explaining who Caruana Galizia was to his seven-year-old niece.
"It is amazing how children can bring out certain things in you. It made me simplify who she was and what she meant to me," he said.
The book, which began as a personal project and is now backed by Amnesty International, has the support of Caruana Galizia's family.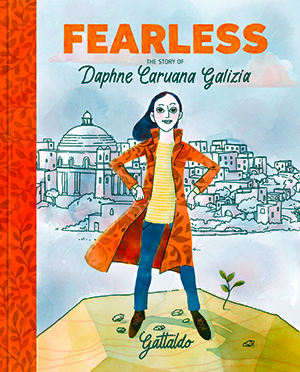 Rather than focus on her death, it tells Caruana Galizia's life story, starting with her childhood amongst her three sisters and ending with the power of her work as a reporter.
Gattaldo's illustrations show his friend as a small girl, at her typewriter, with her family, and under attack from critics.
He hopes the book will encourage children to think critically and pursue truth.
"Many adults do not appreciate how important journalism is to our democracy," he said. "But it is important to fight for what you believe in, and journalism is a very important tool in all of that."
Yet it is also a very personal project, a labour of love.
"I've been talking so much about Daphne that sometimes she seems to be a character. And then I get a moment where it hits me again that she is not here, and that she is my friend."
Fearless: The Story of Daphne Caruana Galizia is published on 7 October 2020. Join the online book launch at 6.30pm on 6 October.
For more information, including resources to inspire young journalists, visit fearlessdaphne.com