Green campaigners decry Town Hall pension fund investments in arms trade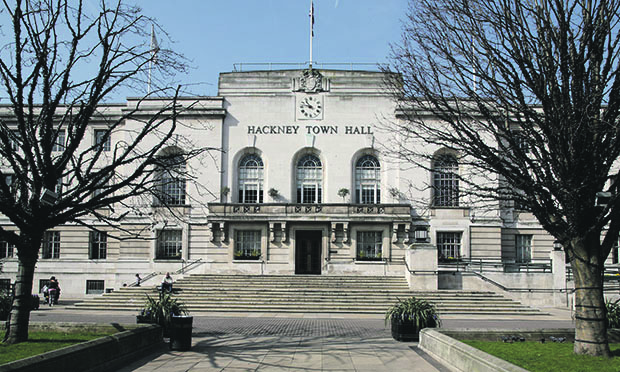 A former Hackney mayoral candidate for the Green Party has spoken out over the Town Hall pension fund's continued investment of millions of pounds into the aerospace and defence sectors.
Alastair Binnie-Lubbock has been campaigning for such investments to come to an end for years, and has now challenged the council to reveal if it has polled its pension schemes' members on their attitudes toward ethical investments.
Correspondence between Binnie-Lubbock and Hackney Mayor Philip Glanville seen by the Local Democracy Reporting Service underlines that the Town Hall's pension fund is not subject to political interference by either the Mayor or the executive branch of the council, with its pension committee's current policy binding it to not take into account "non-financial" factors when making its investments.
Binnie-Lubbock said: "By investing in arms manufacturing companies, the council risks being complicit, even at arm's length, with war crimes.
"The Tory government might be content with that position but I expected more international solidarity from a Labour council and a pension committee made up of Labour councillors.
"As a council taxpayer, I object in the strongest terms to my money being invested in these companies who say they are the defence sector but who only serve to stoke conflict and defend the assets of a privileged few."
As at 31 September 2017, 0.78 per cent of the over £1.5bn fund's assets were holdings in aerospace and defence, down from under two per cent of its assets in 2010, a figure which would represent many millions of pounds. The Town Hall did not respond to a request for more up-to-date figures.
According to the correspondence, the pension fund's assets are managed by external managers, overseen by Labour councillors on the Town Hall's pensions commmittee.
In the correspondence, a council officer writing on behalf of Mayor Glanville said: "The committee's primary duty is a fiduciary one – to ensure that the fund is able to pay pension benefits – and the decision-making powers granted to it are to be used for investment purposes.
"The fund's policies are set by the pensions committee and are separate to those of the council; the fund is not subject to political interference from the Mayor or Executive."
The Mayor's office goes on to stress that the committee's policy on taking into account environmental, social and governance (ESG) factors in its investments is based on guidance from the Law Commission, and that in line with the policy, non-financial factors are not taken into account in selecting, retaining or realising investments.
ESG factors are only considered by the committee if they present "clear financial risks and impact on the sustainability of the fund's returns".
The Town Hall announced in February that the fund's investment in carbon-emitting companies, long the subject of pressure from campaign group Divest Hackney, dropped by a third between 2016 and 2019, taking it over halfway to a target of reducing exposure to future CO2 emissions by 50 per cent by 2022.
The council also made moves to drop its investment into Indonesian company PT Bukit Asam, a majority-owned Indonesian state coal-mining firm that manages and operates thermal power plants, as well as providing coal-mining consultation services.
The correspondence adds: "Carbon risk is a good example of an ESG factor that poses significant financial risk to the fund. It is widely accepted within and beyond the investment community that the changes to the economy required to limit the impact of climate change pose a significant risk to the business activities of fossil fuel companies and certain other sectors – for example, utilities.
"Under Law Commission guidance, investors are able to take financial factors such as climate change into account when making investment decisions, irrespective of whether or not the two tests are passed.
"The fund therefore considers it acceptable to reduce exposure to fossil fuel producers and related companies on the basis that climate change and actions to limit its impact to present significant financial risks."
Investment into aerospace and defence do not currently pose a "clear financial risk" to the fund, according to the Mayor's office, with the exclusion of particular companies and sectors from consideration for investment anticipated to increase investment costs, and thereby failing the requirement to avoid "financial detriment" to the Town Hall pension scheme.
The correspondence concludes: "Additionally, establishing firm grounds for believing that scheme members would share the council's view is extremely challenging; it should be noted that we have not in recent years received any enquiries from members on this topic."
Binnie-Lubbock added: "This has been going on so long. It makes me incredibly upset that the council is happy with the status quo while the world burns.
"Global militaries were granted an exemption to the Paris climate agreement and are massive polluters and carbon emitters, not to mention the untold cost in lives, injury and widespread dread and despair."