Local art gallery's new show features 16 artists' responses to the Covid crisis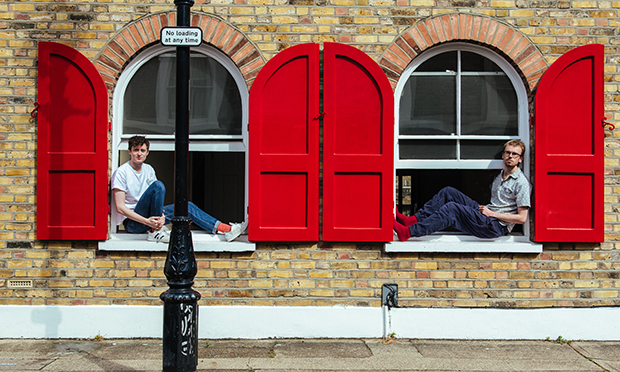 A Hackney gallery's latest exhibition brings together the unique responses of 16 artists to the coronavirus pandemic, with all of the works crafted during lockdown.
Outside In, presented by the Old Bank Vault, is spread across two East London venues – one the gallery's home on Hackney Road and the other the Whitechapel Bell Foundry.
The show features a wide array of work, from sculpture to photography, and any profits from sales will be donated to Neighbours in Poplar and East London Cares, two organisations helping to reduce loneliness among people from all walks of life.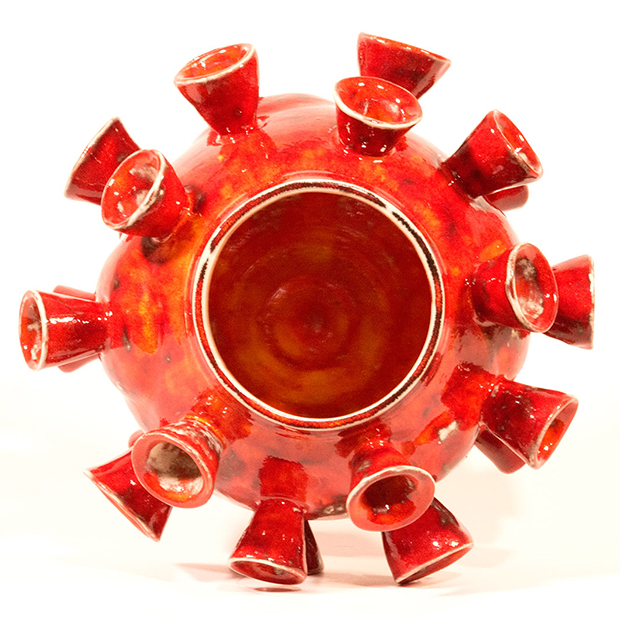 There is much to enjoy at the exhibition's second home at the recently repurposed bell foundry in Tower Hamlets, but local residents making the shorter trip to the Hackney Road venue will be greeted by a plethora of creative endeavors.
Co-curator Adam Isfendiyar, whose beautiful photographs of the Ainu people of Japan featured in the Citizen last year, displays his portraits of East Londoners taken through their windows or on their balconies.
He said: "It seemed so strange and paradoxical for us all to be sharing this unprecedented and unimaginable experience but to also be so disconnected from each other."
Over eight weeks, Isfendiyar visited around 100 households in Hackney and Tower Hamlets, posting his subjects' responses to his questions about lockdown on his Instagram feed.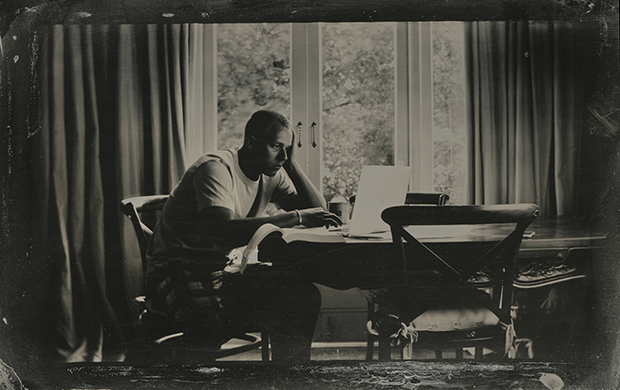 Another photographer, Jo de Banzie, was motivated to document her family's life during lockdown after her brother-in-law Peter was admitted to intensive care after contracting the virus through his work as an NHS paramedic.
On her collection, Still Life, in the time of Covid, she said: "As the title suggests, the work is about life stilled, with a sub-narrative of loss. As such, I would like to emphasise the sense of containment by creating an intimate viewing experience, which requires the viewer to peer closely at the images, and challenges them to invade the privacy of home."
Taking a different approach, Charles Ogilvie, a chemistry graduate, writer and set designer, exhibits his sculptures, The Pandemic Sedan Chair, 'Stay at Home' and 'Covidware' – the latter a stunning recreation of a Covid-19 particle.
Other featured artists include Eva Clifford, whose mixed-media Postcards from Quarantine looks at how isolation is affecting people around the world, and Pola Voitzik, who found catharsis in photographing the recyclable objects she collected and painted as part of her daily lockdown routine.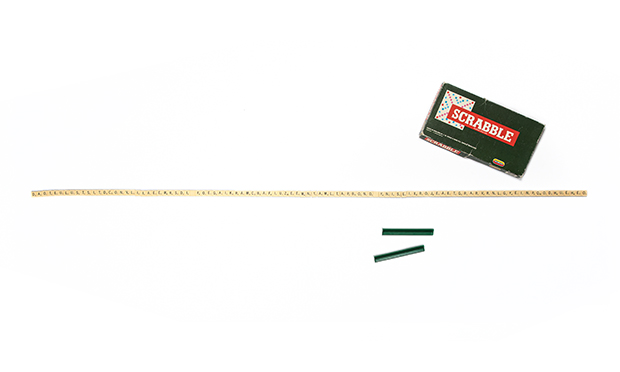 Last but not least, Sam Walton's whimsical pictures of a variety of household items in roughly two-metre-long arrangements – Scrabble letters and cat biscuits to name just two – offer both a playful subversion of social distancing guidelines and a portrait of life under lockdown.
Zulfqar Ali, who co-curated Outside In alongside Isfendiyar, Old Bank Vault owner Sim Takhar and Maria-Domenica Arcuri, told the Citizen: "This is the first physical exhibition exploring artistic responses to the novel coronavirus pandemic, and features 16 artists over two unique venues who each give their own expression of the impact experienced through a huge range of media.
"This show is particularly prescient given the massive changes society and all of us are going through as individuals and collectives of humanity." 
Outside In runs until 4 October at both the Old Bank Vault, 283 Hackney Road, E2 8NA, and the Whitechapel Bell Foundry, 32 Whitechapel Road, E1 1EW.
For more information, head to theoldbankvault.com