Town Hall to launch local contact-tracing network to make up for national system's 'shortfall'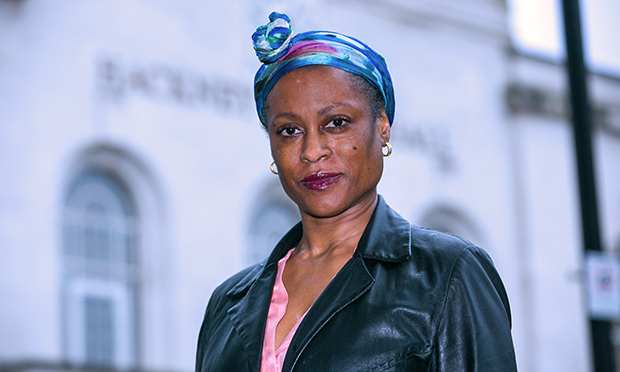 Hackney Council's director of public health has announced that preparatory work on a local contact-tracing system is to be completed next week, in order to make up for "shortfalls" in the national system.
Dr Sandra Husbands was addressing medics and councillors following her warnings on Wednesday that errors with the online booking system directing people to Covid test sites could be the reason for this week's coronavirus infection rates showing a decrease.
The public health leader has been warning of data gaps in test-and-trace for months, attributing July's low performance rates to either contact-tracers running out of time, "because if it goes beyond 48 hours they don't bother contacting them", or to those contacted not giving correct or real information due to a potential lack of trust in the system.
Dr Husbands said: "The next phase of our work is developing a local contact-tracing system, in which we get local council staff trained to use the national contact tracing system.
"They will be trained in both the work of contact-tracing using the web tool and all the other relevant safeguarding and information governance, as well as being trained in making every contact count and working with public health teams so that they can make up the shortfall that is happening with the national contact-tracing system.
"All of the cases that they are failing to contact at the moment, we will get the data about those, and we will be following that up locally.
"Where that has been happening in other parts of the country, such as in Peterborough or Blackburn with Darwen, they have been able to close the gap from only following up, say, 75 per cent of cases to reaching over 90 per cent of them.
"That is a really important thing as it is not just to reach the cases but to reach them quickly, so we are getting the data 24 hours after test and trace has had it and then follow people up."
Fewer positive cases have been found locally as the number of tests carried out in the community has fallen, with 95 cases recorded in the most recent fortnight compared to 122 cases in the fortnight leading up to 25 August.
Tests being carried out decreased from 5,161 in the fortnight to 24 August to 4,309 in the two weeks to 7 September, while the percentage of positive tests increased slightly from 2.3 per cent to 2.4 per cent.
Performance reports on the test-and-trace system discussed by Husbands in July showed a 50-75 performance rate week to week, with 75 per cent of cases contacted within 48 hours, and between 50-75 per cent of their contacts followed up.
Husbands added that the local case rate seeing a decline was likely down to people either finding it difficult to access testing, with many locals reporting being sent far afield when trying to book online, or not being tested as much as they should be.
She said that the figures also could be due to some reduction in the borough's infection rates, but that this was not something which could be determined until the testing rates increase.
It is understood that Hackney will also be working with other boroughs in north-east London to coordinate a response to a generally widespread increase in cases in the region.