Revealed: Hackney GPs 'locked out' of council housing needs system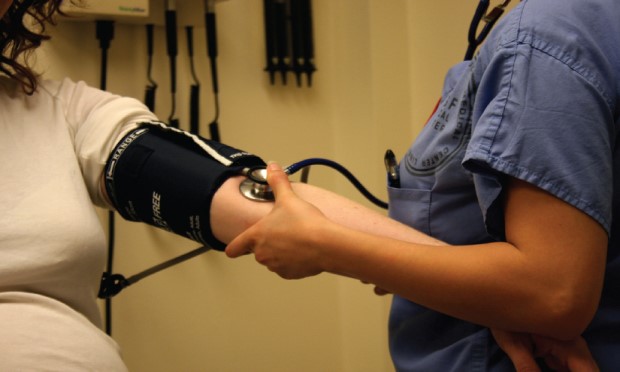 Two Hackney GPs have raised concerns over feeling "locked out" of the system used to prioritise housing for people on the grounds of medical need.
Under council policy, those with serious conditions aggravated by their living situation can, in certain circumstances, be given additional priority for housing on medical grounds.
However, Dr Nick Mann and Dr Gopal Mehta have both separately confirmed to the Citizen that they have not been approached by the council for patients' medical details related to housing for five and six years respectively.
Dr Mann said that the official route currently "doesn't work", while Dr Mehta confirmed that he feels GPs are "locked out" of the process entirely.
Dr Mann said: "The correct procedure is that the housing department should have a yellow medical details request form. Where a patient or client expresses relevant medical background to their housing need, the council is supposed to send one of these yellow forms to the GP requesting medical details relevant to housing.
"In five years, I have not received a single yellow form from the council. So they're not doing it. They are still telling patients, almost at their first contact, to go away and ask the GP for a letter.
"We've been told not to give letters but to tell patients to go back to Housing and get them to submit a medical request on the proper form, and that way we don't get overwhelmed, but in these five years I've never received one of those forms. Not a single one.
"I've sent people back to Housing, telling them to ask Housing to request a medical report down the proper channels and I have not received a single request.
"That's the official route, which doesn't work. What that effectively does is it sends patients running and bouncing from the GP to Housing. There is a system, it's just never working and it never has worked."
According to Dr Mann, the advice on GPs writing letters in support of their patients' housing situations changed a number of years ago, due to doctors becoming "overwhelmed by requests for housing letters as housing became impossible".
Hackney Council has confirmed that in 2017 the Town Hall was told by GP representative body the Londonwide Local Medical Committees (LLMC) that doctors would no longer give medical reports for housing.
The Town Hall further confirmed that its own medical assessment team does not contact GPs directly for supporting documentation, instead placing the onus on the resident to provide their own supporting papers, which a spokesperson confirmed would include the same GPs letters which doctors have been advised not to send.
For Dr Mehta, the system as it stands raises questions as to how the council can make decisions on the medical priority of residents for housing without the consistent involvement of the person's own GP.
Dr Mehta said: "We get letter requests all the time from patients to help with housing issues, and sometimes these are really vulnerable patients who we do [write] them for, because you do feel for the patient, and a lot of it is about the wider determinants of health. That can be housing at times.
"The problem is we always say to these patients, 'Please go back, please ask for a formal notification letter so we can write back to the council what information they need', and to date I've never had a letter from the council saying, 'Please can you confirm xyz'.
"I've been at Richmond Road six years. It's always just been patients begging for letters, and we do a lot of them simply because we want to look after our patients.
"I know a lot of surgeries don't do them anymore, and you're not meant to do them, but you've got a patient in front of you who is really quite desperate, so if there's something we can do to help as GPs, we do, where we think it may be appropriate.
"The patients keep saying they keep knocking on doors and no-one wants to know. What Dr Mann said has absolutely been my experience in Hackney over the past five or six years."
Both doctors said that they have continued writing letters in support of their patients for housing on the basis of clinical need, particularly in crisis situations, such as if a court case or eviction was impending, or a family was homeless, though Dr Mehta added that even in desperate circumstances it could be hard to get answers from local government.
Dr Mehta, who was highly commended for the GP of the Year award, spoke of one case in which one of his patients, a mother with two young children, one of whom was autistic, was suffering threatening behaviour from her neighbours, but that even in these circumstances engagement between GP and council was difficult.
The doctor added: "We try our best to say, 'Look, we want answers from you if you're not going to help our patients', but again, nothing.
"On a couple of occasions that tone has worked, but it is a shame that we have to write these two- or three-page letters, which is something we're not even meant to be doing. It is very difficult to find the right contact, to know whose door to knock on.
"Half of it, if not more, is all about the wider determinants of health, and if people are not going to play ball, someone needs to support the patients. As a GP it can make you feel a bit helpless for your patients. You want to do as much as you can, but if others are not doing what they have got to do, you've just got to listen and help them where you can."
Mehta suggested the council establishes a connection into local health networks for GPs to tap into if needed, in order that doctors could ring someone if communication has stalled.
When approached for comment on the two doctors' experiences, the council stressed that it is not in the practice of sending medical assessment forms to GPs or contacting them for supporting documentation, with a spokesperson saying the resident is expected to provide their own supporting medical details.
The council further hinted that "there may be some confusion with some old forms that were in use", saying that the Town Hall has gone digital-only "for some years", with paper forms only used if a resident cannot access a computer.
Under council policy, if for example a resident had severe mobility problems, you could be made an additional priority for housing if you were living in a third-floor flat in a block without a lift.
Medical priority is currently decided by an "appropriate designated officer" within the council, with any appeals on decisions not to award considered by either another officer not involved in the original decision, the council's medical assessment team, or an independent medical advisor.
The Citizen reported in April of last year on the council's reliance on private company NowMedical, which advises it in collaboration with two in-house occupational health advisors on medical conditions that may dictate housing needs and vulnerability. The majority of applicants for housing do not receive face-to-face medical assessments from the company.
Hackney Community Law Centre (HCLC) said at the time that in establishing vulnerability in homelessness cases, the Town Hall would "invariably" favour NowMedical's evidence over those of GPs fully acquainted with the patient and their needs.
Speaking to the Citizen about Dr Mann's experience of the system, HCLC solicitor Nathaniel Mathews raised concerns that people being discouraged from "obtaining the best reference available from qualified professionals who know them may depress or artificially lower the recognition of acute housing need based on medical circumstances".
Hackney's housing health assessment form asks residents a series of questions, such as name and dosage of medication, height and weight, and confusingly, given that the council has stressed it does not send forms to GPs, your GP or doctor's name and contact details.
Paediatric emergency doctor and Green Party campaigner Alex Armitage said that the system made clear the need for GP surgeries to be incentivised to advocate for good-quality housing, given that it is one of the key determining factors in health inequality, an issue which was recently put at the heart of the local health system's post-Covid recovery plan.
Armitage said: "There are various measures of what makes a good GP surgery, including encouraging people to stop smoking and getting people's blood pressure under control. A lot of doctors are feeling under pressure to fulfil the expectations that are put on them, and advocating for patients' housing needs is not an officially recognised outcome.
"But there are obviously lots of doctors who care about their patients and do want to advocate for them, as we witness the suffering our patients go through, and we realise the structural determinants of health are having a huge impact on people's lives. As a caring professional, you feel you want to help, but the system is very much against that.
"There absolutely should be a pathway whereby doctors who witness the suffering of patients and put the pieces of the jigsaw together to improve patients' lives should be able to close the loop, and that includes housing provision, especially as it's so important for healthcare."
A Hackney Council spokesperson said: "The council and other social housing landlords in the borough received a letter from LLMC in June 2017 notifying that GPs will no longer be providing medical reports for housing when requested by their patients and this may have prompted the GP signage."
The signage being referred to is a laminated sheet pinned up at a local GP surgery which was shared on social media. It reads: "We have been advised by Hackney Council not to issue housing support letters for patients. The council has set procedures for assessing where a patient is awarded additional priority on medical grounds for housing."
The Town Hall spokesperson added: "This is not something that the council has imposed on GPs, but a change to the way in which GPs work.
"The council's Medical Assessment Team does not contact GPs directly for supporting documentation. The onus is on the resident to provide their own supporting medical documentation, which they do."