Youth charity launches crowdfunder for local twins with sickle cell disease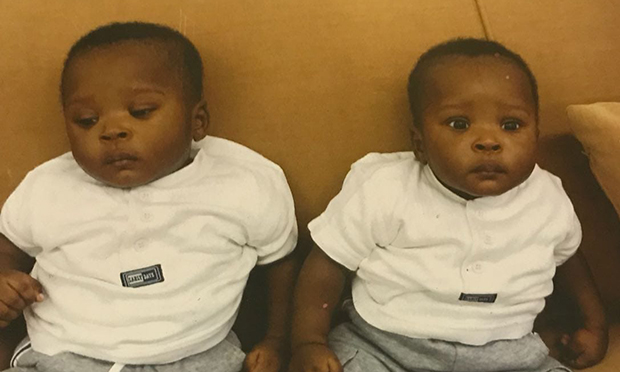 Youth charity Hackney Quest is crowdfunding £3,500 to pay for a hydrotherapy bath for local twins with sickle cell disease.
The charity has worked with the 15-year-old boys, who do not wish to be named, and their mother Margaret for many years.
The twins are often in acute pain, which Quest says has affected their schooling, friendships and mental health.
They have found hydrotherapy, a form of pain relief using water, to be highly effective, and attended sessions at their local pool.
Sadly, this pool has now closed, so Quest is trying to fund a specialist bath for Margaret and the boys to use at home.
Explaining the situation, Margaret said: "Currently the boys have a monthly blood transfusion. For much of the month, this is very effective providing them with an energy boost and much less pain.
"However, the last seven days before another treatment both boys often have painful crises, leaving them lethargic, in great pain, and with significantly reduced mobility.
"This is the most difficult time for me as a mother, seeing my sons in such pain, knowing there are treatments and remedies available that could help them but that we can't access or afford.
"Seeing the drastic difference between the start and end of the month is particularly upsetting and has prompted me to research what I can do to improve their quality of life during these periods."
Margaret says a hydrotherapy bath is "one of the most effective and safe forms of exercising acutely aching joints", and that having one will make a "big difference to my boys' wellbeing and long-term health".
She added: "It will mean they spend fewer days in acute pain. As they are getting older, it is becoming impossible for me to lift and carry them into a conventional bath for pain relief, and it is less effective than a hydrotherapy bath even when I could."
Hackney Quest's Luke Billingham, who set up the crowdfunder, paid tribute to the "truly wonderful" family: "Margaret and the boys are always keen to help others – they donated food to us during the height of the Covid-19 lockdown – despite facing their own considerable difficulties.
"The twins have immense potential, but their sickle cell really affects them. They've missed a lot of school because of it, missed out on all kinds of opportunities, and just haven't been able to enjoy life in the way that all teenagers and young people should be able to.
"Having a hydrotherapy bath would mean that they can access really effective pain relief whenever needed, rather than just relying on monthly transfusions, so it'll mean they can go to school more, see their friends more, and live lives less dominated by pain.
"The twins and Margaret really, really appreciate every donation that's already come in, they're really touched. If just a tiny proportion of Hackney residents gave a few quid, we'd hit the target in no time!"
The appeal has raised £775 at time of writing.
To donate, head over to the GoFundMe page