Toyin Ojih Odutola: A Countervailing Theory, Barbican, exhibition review: 'Powerful aesthetic and concept'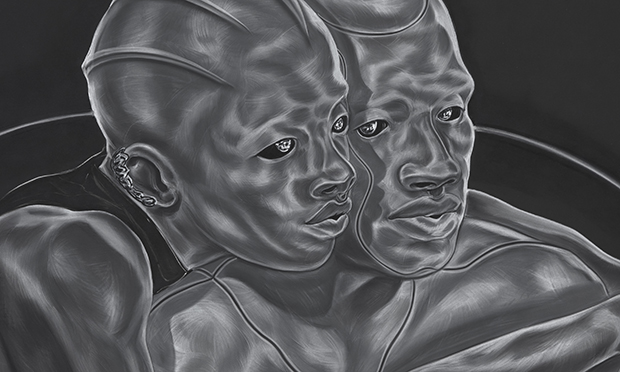 Imagine a world where gender expectations are inverted: only same-sex relationships are allowed, and women rule.
This is the conceit that underlies Nigerian-American artist Toyin Ojih Odutola's first UK exhibition.
In a series of 40 large-scale monochrome drawings, A Countervailing Theory at the Barbican's Curve gallery explores a mythic prehistoric world in which alternative reality is woven together with traditional narratives, history and popular culture.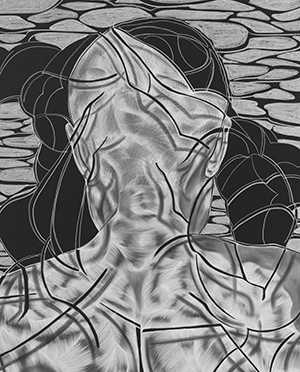 Bodies and their stories are the main focus of the drawings. Great care is devoted to evoking the texture of skin, hair, and musculature as the forms depicted intertwine and interact.
Through the use of pastel, charcoal and chalk, Odutola builds images that have a striking luminosity, made all the more intense by their large format.
A European eye may be reminded of Gaugin or Matisse, but the inspiration for these works is largely African, drawing on the landscape of the rock formations in Plateau State in central Nigeria and African traditions of storytelling.
The drawings are accompanied by Ceremonies Within, a haunting immersive soundscape by Ghanaian conceptual sound artist Peter Adjaye, that incorporates classical strings, natural noises and traditional African instruments.
As a meditation on gender roles and their transgression, the exhibition provides a powerful aesthetic and conceptual take on how culturally-embedded roles structure our worldview.
Toyin Ojih Odutola: A Countervailing Theory runs until 24 January 2021 at The Curve, Barbican Centre