Public health director warns social distancing has 'slipped' due to confusion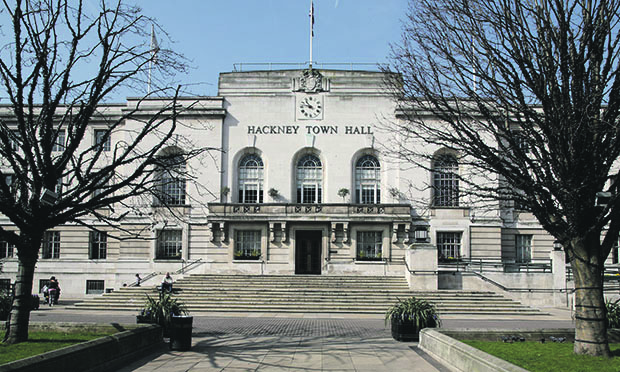 Hackney Council's director of public health has moved to reassure councillors that the borough remains "very far" from the imposition of a local lockdown, while highlighting her concerns that compliance with social distancing has "slipped" due to public confusion over government messaging.
Dr Sandra Husbands last night presented figures to councillors showing that the borough's two-week rise in cases remains the highest across London following the emergence of "isolated household clusters" in the Stamford Hill area, with 84 new cases in Hackney and City of London in the two weeks between 16 and 29 July.
There were 13 new cases recorded on the 30 July, the highest single number of cases in a day for a number of weeks, which Husbands said is related to the presence of a mobile testing unit in Stamford Hill over the weekend.
Putting the figures in context for councillors, Husbands pointed out that the cumulative rate of cases in City & Hackney over the course of the entire pandemic to now, which includes the most recent increase, is still below the London average of 400 cases.
Leicester, which stayed in lockdown when other parts of the country saw an easing of measures, has seen 1374.6 cases per 100,000 people.
Husbands said: "I can't say that I think it is unlikely that we would ever see a lockdown in London, but I do think it is unlikely that we would see a lockdown at borough level. Any single borough on its own would be very difficult to do.
"Because of the complexity it would be very difficult to lock down a borough of London and make that work effectively.
"It's not as straightforward as having thresholds in terms of daily cases and saying when you reach this threshold you are heading for lockdown. We've got a significant increase in the number of cases recently, but starting from a low base and against a background of a low circulating level of virus.
"It looks terrible against other London boroughs, but compared to the rest of England, it actually doesn't look that significant. Whether I'm concerned that we could be getting to a stage where we might go into lockdown, I think we're very far from that. We would need to be not just having high numbers of cases, but the kind of normal mitigations that we put in place would have to be having no impact."
Husbands went on to speak of the resulting need for a "consistent approach" in partnership with other London boroughs, including on when and how to close individual premises, given the impracticality of locking down individual London local authorities.
The public health expert said that the next "tool in the armoury", were cases to continue to rise, would be to make specific requests of the community such as the wearing of masks rather than invoking lockdown powers, with the accompanying recognition that compliance would be to avoid such an outcome.
She added: "The things that we are doing now will work. They'll probably take a bit of time, because one of the issues is that people are not fully complying with the current guidelines.
"We don't really need people to do extra stuff until they've done the stuff they need to do first. We need to double down on our efforts to make sure that people are really understanding about social distancing in particular.
"That is the thing that seems to have really slipped since lockdown measures eased. I think people got very confused about it, particularly when the government message changed from two metres to one metre plus. That is one thing that we really need to reinforce for people, as social distancing is key.
"The virus is a parasite and needs a host in order to live and replicate. IT needs to be passed frm person t person, and you need to be close enough for it to be passed on."
Husbands' team is now keeping an eye on the incidence of cases across the borough as a whole, while working to "nip in the bud" the recent rise in particular in the Orthodox Jewish community in Stamford Hill.
According to the public health director, she started to notice that "something was going on" with the level of Covid cases locally at the end of June, with patterns emerging from early May when lockdown measures started to ease noticed of more cases of younger people and a number of household clusters in N16.
The greater prevalence of younger people testing positive for the virus Husbands attributed to wider testing than those presenting with Covid symptoms while ill in hospital, and the fact that the young are more likely to be out and about and making contact with others.
Following conversations with the London Coronavirus Response Cell and further information from the NHS Test and Trace service, Husbands was able to demonstrate that the linked household clusters in Stamford Hill were likely to be from the Orthodox Jewish community.
According to the Town Hall, this has prompted a communications campaign in collaboration with community groups, including a direct leaflet drop in Stamford Hill, letters sent to schools and through the rabbinate in the area, as well as alerts to local GP practices who sent out text messages to those with mobile phones.
Public health locally have said that while it is "early days" to determine whether measures in place will bring cases down, the expectation is that cases will continue to rise with more tests being conducted, with Husbands hoping the curve will flatten in the coming days.
Husbands added: "I think there is a balance to be struck between making people understand that there is a risk and an issue with infection in their community, and not putting so much focus on a single community that it seems like they are the issue.
"What we've done is work with the community and community groups to make sure that the messages are getting out in a way that helps them to engage with them, and trying to make sure our communication is as sensitive and culturally appropriate as possible."