Homerton Hospital 'staying on alert' following local rise in Covid cases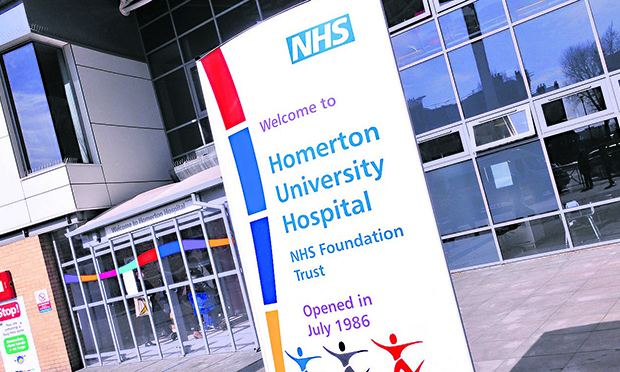 The Homerton Hospital has said that its staff remain "on alert" having noted the news that Hackney saw the highest two-week rise in Covid-19 cases in London from 9-22 July.
A spokesperson for the hospital today echoed public health director Dr Sandra Husbands, who said that the 65 cases recorded over the past fortnight present no cause for alarm, but that robust testing was key in the resilience of the local health network.
The hospital's statements come as community leaders urge residents in both Hackney and the City of London, with which the borough shares a health administration, to get a test if they become symptomatic and to continue to practice prevention measures such as hand-washing and social distancing.
The Homerton currently has no confirmed Covid patients in treatment, but six patients with symptoms are awaiting test results.
A spokesperson for the hospital, which today urged its staff to remain "vigilant" as they went about their work, said: "We have taken note of the fact that there has been a rise in the number of cases testing positive in the Hackney area, so we are staying very much on alert.
"Testing is very important, as you can be prepared. It is like setting off a tripwire for an alarm, and it's an alarm for us to respond to, rather than alarm within the community.
"In terms of normality, we are still a long way away from that. It is still a long climb back out of where we got into in relation to the pandemic emergency, but our chief executive is involved in high-level planning about bringing services back and for if and when there were to be a second spike."
The hospital has to date, since 16 March, successfully treated and discharged 300 Covid patients.
Dr Sandra Husbands, director of public health, has stressed that "there is no need to be alarmed" by the recent rise in cases, pointing to the fact that the R rate of transmission in London is at 0.91, meaning that the virus is not generally spreading through the community and that the pandemic is shrinking.
Dr Husbands today added that the NHS Test and Trace programme is "the next step" in keeping communities safe from the virus, adding that it is "imperative that we all take part in this process, from engaging with NHS Test and Trace if you have a positive test result, to self isolating if you are contacted yourself".
According to the council, almost half of Londoners do not know how to get tested for coronavirus, as the local authority begins an information campaign to publicise the routes to doing so.
Hackney Mayor Philip Glanville said: "Working with NHS Test and Trace is vital to controlling the next stage of the coronavirus outbreak, our public health team are at the forefront of this effort, but we need your help to make it work.
"If you have coronavirus symptoms you need to self isolate, order a test or visit one of our local test centres and if you have a positive result, take part in the contact tracing programme. This will enable the virus to be contained and helps prevent local lockdowns.
"We must all work together as a community to keep Hackney safe, keep the City safe and keep London safe."
If you have coronavirus symptoms such as a cough, fever or loss of taste or smell, you are asked to isolate yourself from other people for seven days and get a test by calling 119 or going to nhs.uk/coronavirus
If you are asked to self isolate, regardless of symptoms, you must do so to keep from possibly passing it onto others