Renewed calls to tackle racism on third anniversary of Rashan Charles' death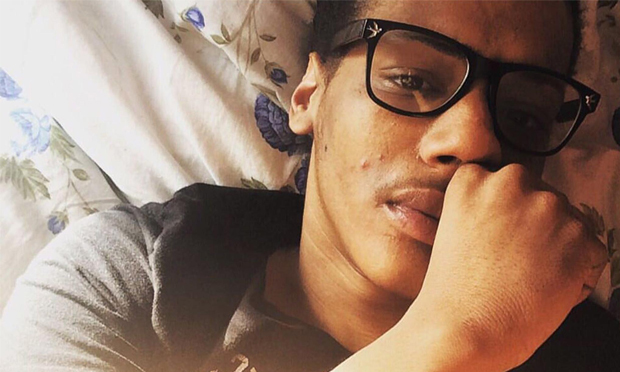 Hackney Mayor Philip Glanville has renewed calls to tackle structural racism in society and specifically in the police on the third anniversary of the death of Rashan Charles.
Charles, 20, died in hospital on 22 July 2017, with CCTV footage of his arrest in Dalston showing him being thrown to the ground by a police officer.
While an inquest at St Pancras Coroner's Court ruled the father-of-one's death was accidental, with the arresting officer's actions "a justified use of force", the Charles family have continued to question the findings of the investigation by the Independent Office for Police Conduct (IOPC).
A post-mortem revealed that Charles suffered a cardiac arrest, "most likely" caused by him swallowing a mix of caffeine and paracetamol wrapped in plastic, which was later removed from his throat.
In a candid statement today, Mayor Glanville spoke of his own "sense of powerlessness" in his inability to provide answers on Charles' death in a meeting with his family and community safety chief Cllr Caroline Selman, and pledged to tackle "disproportionate policing".
Mayor Glanville said: "Today marks three years since the tragic death of Rashan Charles. Rashan's death affected many people across Hackney and our thoughts – as they have been since that night – are with his family and friends at this difficult time.
"Following Rashan's death, his family and others in the borough rightly held the authorities to account. I had many of the same concerns as anyone who watched the footage at the time, and as a council we continue to listen to the concerns, questions and fears raised by members of the community, particularly those of young people.
"The murder of George Floyd shook the world, but for us in Hackney it opened recent wounds and rightly, time and time again Rashan's case and other similar cases came up in debate and conversation. I felt that anger when I spoke outside the Town Hall at a Black Lives Matter protest only last month.
"We are all now part of renewed conversations about many of the issues they raised, and I know that on the anniversary of Rashan's death, many people will feel angry and frustrated that locally and nationally, it feels like we are still having the same discussions.
"All too often it feels there is no closure and families and communities feel they are denied the justice they need or deserve."
Youth-led police scrutiny group Hackney Account recently released a report highlighting a crisis of trust in the Metropolitan Police locally, with confidence in the force treating everyone fairly, regardless of who they are, plummeting in the past three years, from 80 per cent agreeing in 2017 to 48 per cent in 2020.
Glanville pledged to continue to work with Account, the Stop and Search Monitoring Group, and the Hackney Young Futures Commission, whose own report earlier this week asked the council to broker relationships between young people and the police through ensuring officers are trained in unconscious bias and cultural competence training.
The Mayor pointed to Rashan Charles' great uncle Rod Charles' article in the Hackney Gazette as emblematic of "the need to tackle these issues and the structural racism that still exists in British society and the police".
He added: "Hackney has a strong tradition of standing up to racism – we have had to, given the events that have taken place in our borough. It has been a long, tiring struggle for many, but as a council we want residents to know that we hear them and that we understand their pain and frustration.
"We must ensure that disproportionate policing is tackled, and rebuild trust and confidence for all our communities, and and with partners across the borough to understand institutional racism and improve outcomes for young Black men.
"But we know we have more to do. At a meeting tonight the Council is expected to adopt a motion, setting out an ambitious set of anti-racism pledges. These aren't just words, and we've been clear that it is no longer enough for the council to tackle inequalities – it must be overtly anti-racist, including challenging ourselves and the police to do more to combat it."
Glanville supported "peaceful vigils" in memory of Charles, while urging those in attendance to maintain social distancing to prevent transmission of coronavirus.
The Metropolitan Police's Central East Commander Ch Supt Marcus Barnett said: "We are absolutely committed to working with local communities, hand in hand with the local authority and other partners, to build trust and confidence.
"We already take part in a broad range of engagement activities, including with young people and schools, and want to do all we can to build closer relations and mutual understanding. For us that also means developing local cultural and unconscious bias training with community partners and being ever ready to listen to concerns and respond in a way that is open, transparent and caring.
"I absolutely want my officers to be considerate, calm and caring and to act at all times in a personal, professional and protective way."
Guidance for safety from Hackney's Director of Public Health Dr Sandra Husbands when attending public events can be found below.
Attendance of Public Events
Make sure you have a mask and hand sanitiser.
Wearing gloves is also helpful
Organise your routes to and from the event, to avoid public transport as much as possible
When you get home, before getting close to anyone at home
Wash your hands immediately
Have a shower and wash your hair
Change into clean clothes
Put your clothes in the laundry bin (if you can't wash them straight away)
EDIT: This article was updated at 16:03 to include a response from the Metropolitan Police.