De Beauvoir residents to vote on estate regeneration in planning policy dry run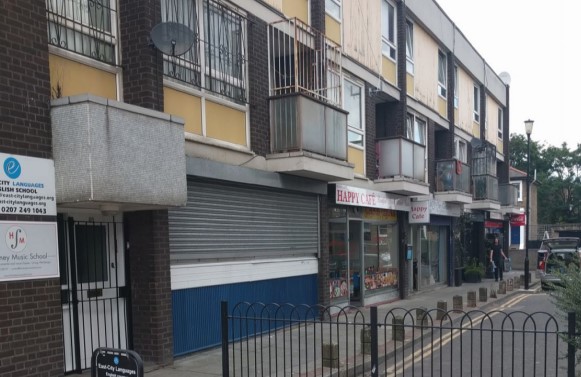 Residents of council homes in De Beauvoir facing demolition and rebuild as part of regeneration plans will be offered a vote on whether or not the plans will proceed.
The ballot comes as a trial run of future policy, following a commitment by Hackney Mayor Philip Glanville in his 2018 manifesto to use ballots where any new regeneration scheme would see the large-scale demolition of peoples' homes.
Residents directly affected by the demolition of existing council homes as part of the redevelopment of De Beauvoir's Trinity Court will now be balloted, with the council saying its aim is to ensure that "residents remain at the centre of the decisions affecting their area and allow them to decide whether they support or oppose redevelopment".
Housing needs chief Cllr Rebecca Rennison said: "This is advance sight of a future policy. In our manifesto, we promised to give residents whose homes face demolition and rebuild as a result of regeneration should get a say in a vote on whether or not to proceed.
"We have a site on De Beauvoir Estate where we are looking to potentially demolish before potentially reproviding homes, and we want to make sure those residents get a say and a vote before this goes ahead.
"In effect, this brings this forward as a pilot. This means we will honour our manifesto commitment when it comes to those De Beauvoir residents, and it gives us an opportunity to test out the approach and iron out any issues before we bring forward the policy."
It is understood that the ballot itself may be undertaken by a body separate from the council, in order that the vote has "independence and credibility", according to council documents.
Though the ballot itself is not mandatory but being undertaken as a political commitment, the council's legal department has said that the vote will give residents legal rights in holding the council to account in terms of the result.
Hackney's director of neighbourhoods and housing services Ajman Ali said: "We fully recognise that our regeneration plans cause major disruption for local people affected by the changes taking place and for existing tenants who have to move out of their homes in order for redevelopment to take place.
"For this reason, we are committed to listen to existing residents affected by regeneration proposals from start to finish.
"We are fully committed to listen to and work closely and collaboratively with residents at Trinity Court. We believe that a voluntary ballot of Trinity Court residents is an essential way of ensuring that Trinity Court residents have their voice heard on whether their homes should be included in the De Beauvoir Phase 2 redevelopment proposal."