Town Hall to review planning procedures following Holborn Studios judgment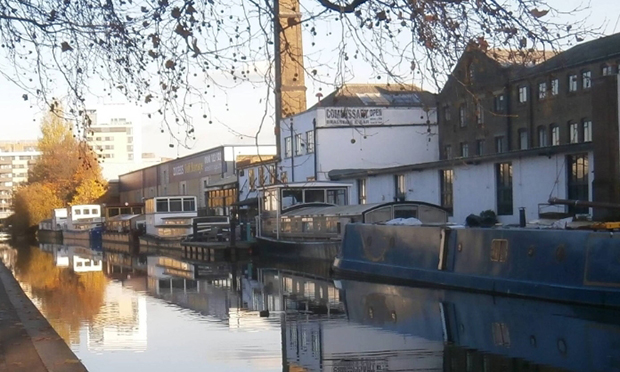 Hackney Council is to review its procedures around planning decisions following a recent High Court judgment which found that the freedom of expression of a member of the public had been "impeded".
Mr Justice Dove was ruling on the future of Holborn Studios, which was saved from demolition in June after the Town Hall's decision to allow Galliard Homes to re-develop it was found to be unlawful.
Part of the judgment found that Holborn's case had not been materially prejudiced through unfairness as its legal team had been able to present its objections at a committee meeting.
However, it highlighted the practice of councillors passing objections from members of the public directly to council officers without reading them as an obstacle to the right to free expression under the European Convention on Human Rights.
Councillors on the influential committee are understood to have been bound to view themselves as resistant to influence similar to a juror, but procedures in this area will now be subject to a review, with other campaigns in the borough questioning how the judgment affects their own cases.
Cllr Vincent Stops, who chairs the planning committee in Hackney, explained: "As part of its role, Hackney's planning sub-committee members have always listened to objectors before reaching a final decision. The committee often has split decisions with members voting different ways. There are a number of very well publicised cases that demonstrate that the planning sub-committee can sometimes take a view that differs from the recommendations made by the council's planning service and where we have agreed with objectors.
"The approach to submissions from applicants and objectors has always sought to treat everyone equally and in a structured manner. We have maintained a policy of asking both applicants and objectors to write to our planning officers and for officers to present us with the material planning matters.
"Members have always been able to ask to view everything in the case file, which includes all correspondence and documents relating to the application. We have then invited all parties to raise any issues that have not been reasonably summarised to tell us when we deliberate on the application on committee night.
"Whilst we accept the judgment and will be reviewing our procedures, there is a worry that there will be two classes of submissions, with some going through the aforementioned process and some coming directly to our inboxes or perhaps by way of deputation.
"We, as lay members, will have to decide if submissions to our inboxes are material or otherwise, often not an easy distinction for members. A consequence of this judgement may mean that some material will be read by members of the committee, whilst some may not."
In a statement on the case entitled 'The Facts', planning lead Cllr Guy Nicholson stressed that Mr Justice Dove ruled that councillors were not unlawfully restricted from considering representations from the public by the Town Hall's planning code of practice, with Holborn also found not to be materially prejudiced as objectors had a chance to speak at the meeting.
Though not mentioned in Cllr Nicholson's statement, the judgment went on to note that councillors did not appear to be following the approach set out in the planning code, adding: "The standard correspondence clearly advised against members of the public writing directly to members of the committee; there was no warrant for that advice or discouragement and it impeded the freedom of expression of a member of the public who was entitled to write to a member of the planning committee setting out in his or her own terms the points they wish to be considered in respect of an application and expect that the member would have the opportunity to read it."
Hackney Council did not respond directly to questioning on whether a review will now take place into the process followed in other planning decisions.
The Holborn case was fought on three grounds, with two of those grounds being dismissed and one found valid, making the original decision unlawful.
The grounds as summarised by Cllr Nicholson were:
The lack of viability evidence on affordable housing
Whether there was a failure to take into account creative industries policy
Whether planning sub-committee members were unlawfully restricted by their code of practice from considering representations
The second was successfully defended by the Town Hall, with the judgment resting on a failure by the council to provide background material underpinning a viability assessment.
The judge stressed that viability assessments, which look at whether the value generated by a development is more than the cost of developing it, and often have a direct impact on the level of affordable housing included, should in most circumstances be placed in the public domain "in order to ensure transparency, accountability and access to decision-taking for communities affected by development".
Holborn argued that the Town Hall failed to publish important information on how a contribution of £757,000 by developer Galliard Homes towards affordable housing was calcuulated, saying the figure falls "well below the expectations of policy".
The judge criticised the published information on how this figure had been reached as "opaque and unexplained", "incoherent", and "[in]capable of being understood".
Cllr Stops said: "When the planning sub-committee made its decision on Holborn Studios, we followed case law regarding the treatment of viability reports. The court's ruling in relation to viability evidence introduces new parameters for local planning authorities on the publishing of background material on this topic, which we accept, and the council's planning service is currently actively looking at what needs to be implemented as a consequence of this court ruling."
Nicholson added that Mr Dove's judgment is in fact "helpful" for the council, which will now be able to require full viability assessments for publication when negotiations are concluded, even if developers may be "reluctant" to do so.
Nicholson added: "It has been falsely claimed that the council previously sought the retention of photographic studios on site but this requirement was then subsequently dropped.
"The proposed development has always included employment space suitable for photographic studio use. Holborn Studios chose not to want to occupy the proposed space – this is a matter outside of the council's control and a matter between the developer in its capacity as a commercial landlord and a prospective commercial tenant."