'Do the right thing': Hackney's grassroots music venues call for 'immediate' government support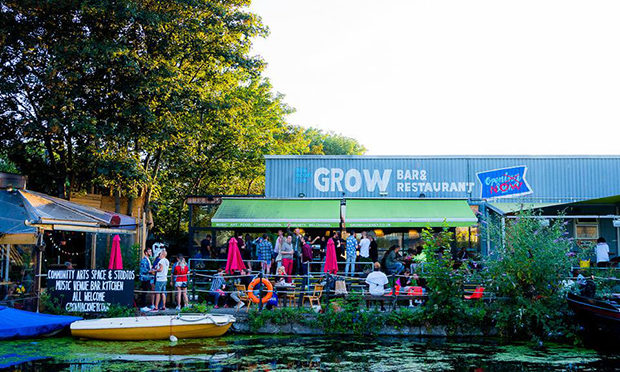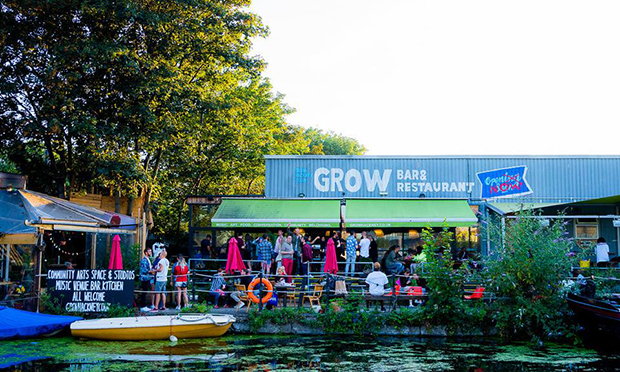 Community venue Grow in Hackney Wick has joined hundreds of other music venues across the country in calling on the government for further support.
Lockdown restrictions continue to hit venues like Grow hard, with live music not permitted in order to mitigate the risks of droplet transmission from performers or audience.
Along with other grassroots music venues, Grow has signed an open letter explaining to the government the two pieces of aid necessary for their survival over the next three months – an "immediate" £50m financial support package and a reduction on VAT on future ticket sales.
Grow co-manager Peter Bennett, whose venue closed a week ahead of lockdown measures being put in place, explained to the Citizen that, given current restrictions, government aid is "crucial".
Bennett said: "We're trying to stay open. The funding would be very important for us. The government are talking about pubs, but we're a venue, so we're not allowed to have loud music in case it excites people, makes them dance, shout and sing, which helps carry the virus.
"I don't think the government knows this industry at all, they're unsure of it. A big pub chain can absorb the financial impact of opening with a 20 per cent clientele instead of 100 per cent, but for grassroots venues it means you might not be able to pay your staff or the rent.
"I'm not going to be pessimistic and say we're going to go bankrupt, but it's really serious. Under these rules, how can anybody run a grassroots venue or even a large venue unless they've got a big company to hand to absorb the costs? How can they do it?"
The majority of Grow's staff are furloughed, and the venue has applied for Arts Council funding while maintaining an online programme with partners from the last five years in order to continue to "support the people who have supported us".
However, Bennett warned that without aid, the country was in danger of losing "hundreds and hundreds" of venues like Grow, adding: "Maybe the government's idea of a venue is the O2 or something like that? They're not really in touch with the industry.
"We're a community venue, and it's why it's crucial for us. Our staff are paid the London Living Wage, and we try and buy the best ethical products we can get and locally, but that's all paid for by bar sales.
"It's rarely paid for by the money from an event, which, when we do them, the lion's share goes to the people who are playing."
According to the Music Venue Trust's open letter, the UK music industry is worth £5.2 billion a year, with 800 grassroots venues across the country holding 175,000 events annually.
Venues like Grow, as well as Stoke Newington Road's Earth Hackney, have called on the government to "do the right thing", stressing that venues are not asking for a permanent subsidy.
The letter to the government reads: "Without our Grassroots Music Venues, there would be no Beatles. No Stones, no Led Zeppelin, no Duran Duran, no Sade, no Oasis, no Skunk Anansie, no Adele, no Ed Sheeran, no Dua Lipa. Our Grassroots Music Venues are absolutely essential to the whole UK music industry bouncing back at any time in the future.
"Public health advice is clear. Singing is a high-risk activity. Dancing is a high-risk activity. Standing close to other people is a high-risk activity. Being in a confined space for a long period is a high-risk activity. These are the four pillars of the live music experience we offer in our venues.
"Since 20 March there have been no events. This is because our sector has complied with the public health guidance. We did the right thing. We closed to protect our communities. We engaged with the government task force and we explored every option available to reopen safely and bring live music back.
"We understand that in order to protect the public, it should not be done until the health guidance changes and we also know that trying to do it is economic folly which would be financially ruinous; not just for us but for our entire sector. It is now time for the government to do the right thing."