Public Windrush artwork set to be revealed as Town Hall's annual festival gets underway online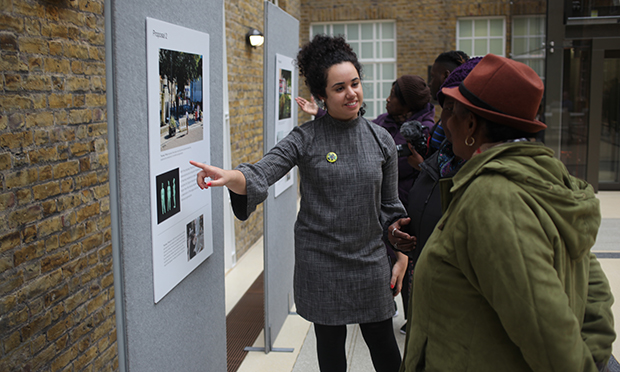 Hackney Council is set to reveal the winner of a long-running competition to find a major public artwork honouring the Windrush Generation for the Town Hall square.
The successful sculptor will be unveiled on National Windrush Day on Monday, and when the artwork is installed, Hackney will be the first borough in the UK to have a permanent public monument to the people who arrived from Commonwealth countries to help rebuild Britain in the wake of the Second World War.
The sculpture is intended to symbolise gratitude and celebrate the Windrush Generation's contribution to the borough, as well as the council's ongoing commitment to welcoming migrants.
In the meantime, the council's award-winning annual Windruush Generations Festival has gone live online, featuring songs recorded by first-generation Windrush residents, an intergenerational storytelling project, and rare interviews with Caribbean migrants who worked for the NHS and Transport for London, courtesy of Hackney Museum and Hackney Archives.
The virtual festival can be found on LoveHackney.uk and the borough's Black History Facebook page.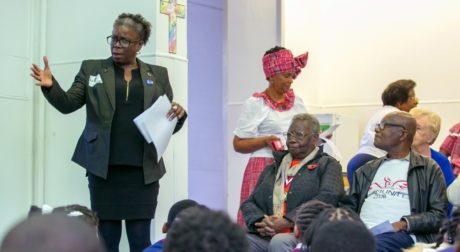 Cllr Carole Williams, Hackney's Windrush lead and cabinet member for employment, skills, HR and equalities, said: "Acknowledging black history as part of our country's DNA is vital to building respect and dismantling racism.
"Honouring the contributions of the Windrush community has never felt more important as we witness a global call for racial equality and see the UK demand compensation for the victims of the Windrush scandal. 
"As we reevaluate the names of our public spaces and statues, I'm encouraged that Hackney will soon be home to a public artwork inspired by the Windrush generation that better reflects Hackney's heritage and will provide an important, accessible place of reflection for the whole of our community." 
The artwork is the result of an extensive consultation process which began in 2018 and landed on a shortlist of three.
The final decision has been made by a panel, chaired by Dr Mark Sealy MBE, director of Hackney's Autograph Gallery, involving residents, Windrush campaigners, artists, architects and local councillors, as well as with the approval of Mayor Philip Glanville.
Hackney was the first council in the UK to pass a motion regarding the Windrush Generation, pledging to oppose the criminalisation of Windrush families, celebrate annual Windrush Day and press the government for a public inquiry and compensation for victims of the 2018 scandal. 
Other highlights from the Windrush Generations Festival include recipes from Hackney's Traditional Caribbean Baking Recipes Cookbook, a photography project by artist Franklyn Rodgers taken from an exhibition at Autograph Gallery, and signposts to Patrick Vernon OBE's 100 Great Black Britons school competition. 
The festival will also highlight information on how those affected by the Windrush scandal can apply for compensation. 
The Windrush Generations Festival 2020 can be accessed now at lovehackney.uk/windrush-generations-festival. Updates will also be shared on facebook.com/HackneyBlackHistory
You can take part in the We are Windrush storytelling project at bit.ly/WeAreWindrush or register for a free ticket here