Hopes for Windrush artwork in Town Hall Square to become 'landmark of national significance'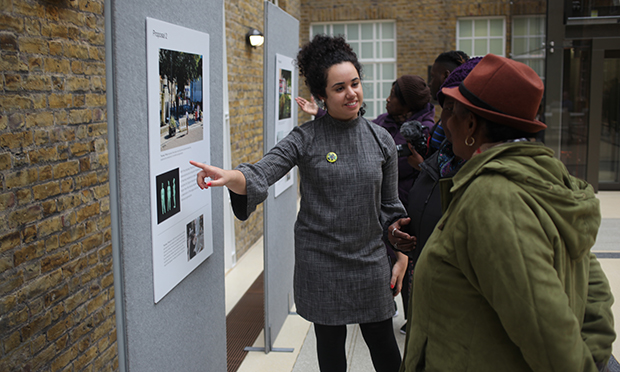 Hackney Council is seeking residents' opinion on a final shortlist of three proposals for a permanent artwork celebrating and honouring the Windrush generation.
It is hoped the work, to be placed in Hackney Town Hall Square, will become a "landmark of national significance", underlining the importance to the country of those arriving between 1948 and 1971 from Caribbean countries.
The Town Hall also wants the art to establish a place where the contribution of migrants from all countries can be celebrated, to allow those experiencing the work to reflect on migration "through the lens of Windrush".
Resident Veronica White, who was born in Jamaica and came to the UK when she was seven, said: "We're a part of the community, so I believe we need to be represented. We have contributed a lot to this country in general, and I don't think it's seen, what we've done.
"My parents came around the time of the Windrush, settled in Hackney and have been here ever since. My dad died here.
"This has taken a long time. We've been here, and we're not really represented in any way. We've come here, we've done a lot – they used to say back in the day that we came and built the country up.
"I don't know if that's fact, but we did come in, contribute and help. So we should be given some form of recognition."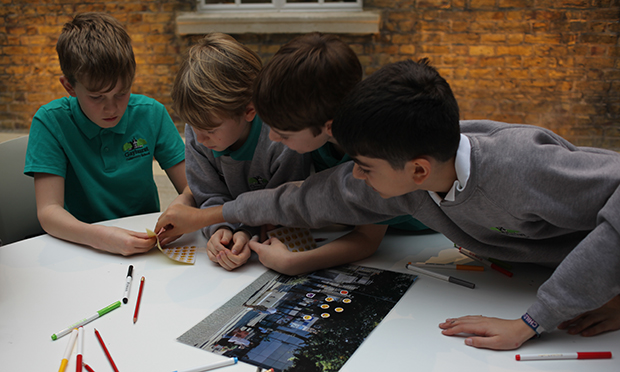 In August 2018, Hackney Council were the first local authority to pass a motion committing it to put pressure on central government over the Windrush scandal, with associated pledges to oppose the criminalisation of families and to hold a day of celebration every year.
The plan for a piece of art in the Square has been in the works since April, when the council, with the support of Autograph ABP, the Genesis Foundation and Create London, asked leading gallery and museum curators from across the country to nominate artists.
A panel of councillors, Windrush residents, the architects of the Town Hall's restoration and activists such as Patrick Vernon then looked at the initial proposals, which ranged from photography to sculptures to a tapestry.
The idea is understood to have spontaneously grown out of the Town Hall's Windrush events.
Cultural development manager Petra Roberts said: "We want to reach everybody, all the different generations of the Windrush, their descendants right down to now.
"It's also about the future. How do you celebrate the past, the now and the future through a permanent cultural legacy like this?
"We also want to tell the very rich migration story of Hackney through the lens of Windrush. We know that the majority of people on the first ships were African Caribbeans, but there were also other cultures, and we know that Hackney is extremely diverse, so this should be an example to all other cultures of a very positive celebration at the heart of the community."
Below are Hackney Council's proposals for the three artworks. To express your opinion on the pieces, or what you would prefer to see and why, email windrushartwork@hackney.gov.uk.
Proposal #1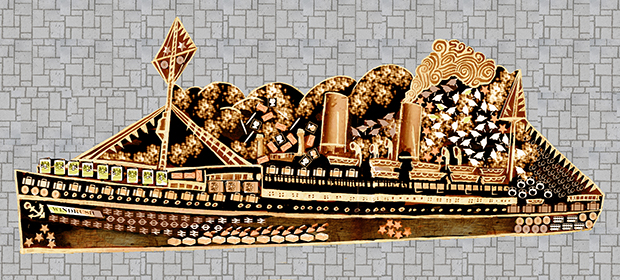 Hew Locke and Indra Khanna propose a maritime scheme of nine floor plaques and two wall plaques, all cast in bronze.
The artists' proposal includes a five-metre cast bronze depiction of the Empire Windrush, set into the paving of the Town Hall Square along with other bronze ships and wall plaques.
These ships symbolise the many journeys people have taken to reach their 'harbour' in Hackney. The ship is an almost universal symbol of not only our physical track across the planet, but our societal and spiritual journey through life.
Hew Locke (born 1959) lived in Guyana from 1966 to 1980 and is now based in London.
He is a sculptor and artist who explores the languages of colonial and post-colonial power, how different cultures fashion their identities through visual symbols of authority, and how these representations are altered by the passage of time.
Indra Khanna is an artist and curator originally trained as a Fine Art Printmaker at Cardiff and Chelsea, and was a practising artist, community artist and art teacher for 15 years before moving into curating.
She has been an active member of grass roots artist groups such as the Association of Artists and Designers in Wales, Women's Work and Brixton Artists Collective.
Proposal #2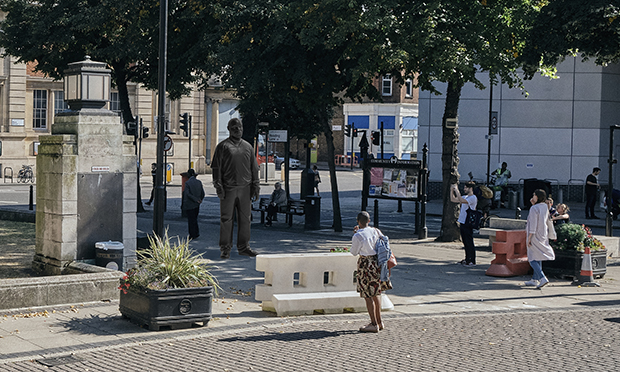 Thomas J Price proposes three large-scale figurative sculptures depicting people with connections to the Windrush generation.
With this proposal, the artist would use photo archives, observations and computer modelled 3D scans of Hackney residents to create up to three amalgam sculpted full-figure characters in bronze.
These larger than life physical representations would be a celebration of the legacy and cultural impact of the Windrush generation.
Thomas J Price (born 1981) lives and works in London, and was born and raised to an English mother and Jamaican father.
His work explores notions of social status and the way in which empathy can be affected by archetypes created, and reinforced, by the societies we live in. He creates work of a figurative nature that appear in widely accessible locations.
Proposal #3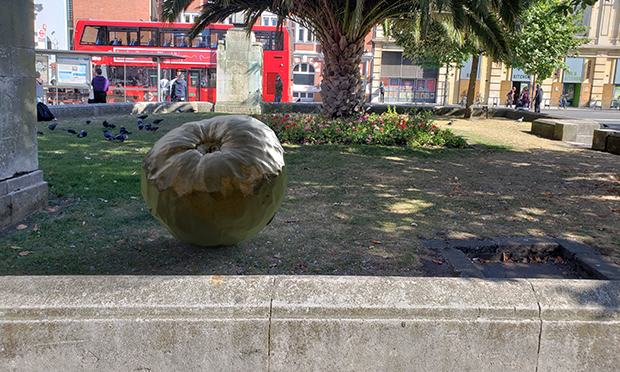 Veronica Ryan proposes a series of marble and bronze sculptures depicting the fruits and vegetables of the Caribbean, some of which have their origins in other parts of the world including China and India.
The large-scale sculptures, placed across the town hall square, are a symbol of both the Caribbean and of global migration and would be made from bronze and marble.
Veronica Ryan (born 1956) is a Montserrat-born British sculptor who divides her time between the UK and New York. Some of the works she is known for often incorporate organic forms such as large seed pods and fruit.
Part of her practice has included exploration of the cultural dynamics and psychological impact of place and migration, which she has experienced directly in her own life, having moved from the Caribbean island of Montserrat to Britain aged two.
For more information, head to hackney.gov.uk/windrush-artwork