Town Hall commits to keeping all rough sleepers in emergency housing off the streets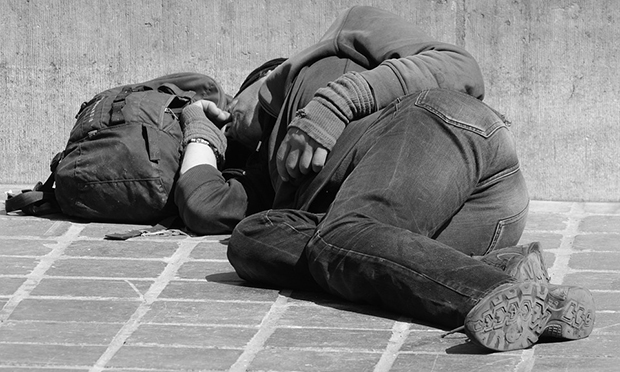 Hackney Council has vowed that no rough sleeper currently housed in emergency accommodation will be asked to return to the streets, including those with no recourse to public funds.
Over 170 people are being supported by the council in emergency accommodation after the government called on all local authorities to bring their rough sleepers indoors at the beginning of the coronavirus crisis.
Now the Town Hall is calling on government to provide the funding needed to ensure that work to form trusting relationships with some of the borough's longest standing rough sleepers, many of whom are shielding and have significant physical or mental health needs, is not "undone".
Deputy Mayor Cllr Rebecca Rennison said: "Our street outreach team and partners from across the homelessness partnership have done an incredible job at finding emergency accommodation and supporting residents off the streets.
"While this has been a very challenging process, one of the positive outcomes has been seeing some of our longest standing rough sleepers accept help and support.
"The government has a once-in-a-lifetime opportunity to end homelessness right now, and we've been very clear about how they can go about that: through additional funding, by considering the needs of those with no recourse to public funds, and understanding that an integrated approach is needed – rough sleeping is complex and cannot be solved by accommodation alone.
"As a council we know that we can't sit back and wait for the government task force to report back, so we have a working group that is putting in place longer term options; we've block booked hotel accommodation and are considering on a case-by-case basis the support each individual will need moving forward.
"However, we must be clear that we cannot do this alone – we need the government to stand up and guarantee that 'everybody in' means 'everybody in for good'."
The Town Hall's street outreach team is understood to have been working closely with all 170 people to support them into longer term housing, with many starting to accept support and work with staff for the first time.
Over £7,000 a day is being spent on emergency accommodation by the council, though the government has allocated Hackney £10,000 in additional funding for it.
Cllr Rennison has written to Dame Louise Casey, who leads on a taskforce planning the next phase of the government's support for rough sleepers during the pandemic.
As well as extra funding, Rennison has made calls for a "meaningful conversation" on the support in place for those with no recourse to public funds, blocking them from working or accessing benefits, as well as urging a model by which health and local authority sectors work together in an "integrated" way across the country.
Housing associations and private landlords have also been called upon by the Town Hall to help provide suitable properties for those who need accommodation.
For more information about support for rough sleepers, visit hackney.gov.uk/rough-sleeping, and for information about housing options and advice, visit hackney.gov.uk/housing
For information about renting your property to the council, please contact the Housing Supply Team on 020 8356 4411 or housingsupply@hackney.gov.uk