Coronavirus: Hackney Mayor pledges to address 'stark' trauma of South-East Asian community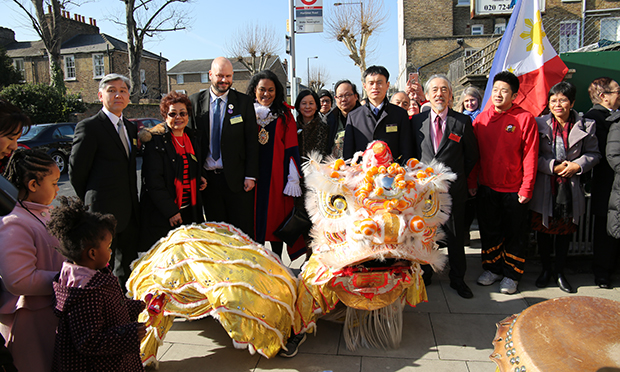 Hackney Mayor Philip Glanville has pledged to do more to address the "community trauma" experienced by the South-East Asian community during the coronavirus outbreak and lockdown.
In conversation with Jabez Lam of Hackney Chinese Community Services (HCCS) last week, Mayor Glanville apologised, saying that while he had been "cognizant" of the insecurity felt in the community at the racialisation of Covid at the beginning of the outbreak, more could have been done in support by the administration as the crisis progressed.
Lam highlighted a report by startup company L1ght showing a 900 per cent increase in hate speech during the crisis directed towards China and the Chinese on Twitter, a 200 per cent increase in traffic to hate sites and specific posts against Asians, and an accompanying 300 per cent increase in racial abuse and attacks reported to the Metropolitan Police.
HCCS has now produced a leaflet on services available from the police and Hackney Council for victims of race hate incidents and crimes, translated into seven East and South-East Asian community languages.
Lam said: "Economically, a third of the South-East Asian community are in the catering industry, which is one of the hardest hit and likely to be one of the latest to recover.
"On racial attacks, it has been an issue. A petition has been sent to the Prime Minister and the Home Secretary calling for a public inquiry, and the Metropolitan Police have a Chinese and South-East Asian forum.
"The police anticipate that as the lockdown eases, racial attacks will increase for Chinese and South-East Asian people. What we have done as an organisation is we have produced a leaflet, working with the public safety and hate crime unit working on how to deal with racism in different South-East Asian languages."
Lam went on to call on the council to do more to engage on these issues at a meeting organised by Hackney CVS last week, prompting Glanville to respond: "I want to further reflect that that community trauma that the South-East Asian community felt was very stark, and has not been recognised enough by me or the political leadership. I want to apologise for that.
"If we can repair some of that damage and reflect on what Jabez has said, I would really like to do that.
"I had a conversation with Jennette Arnold who would like to convene a joint discussion with South-East Asian communities and take that to the Mayor of London as well. I don't want to get that strand of work lost in the wider conversations we've had."
Hackney CVS chief Jake Ferguson said: "In my experience it is very rare for politicians to apologise, so I really appreciate Mayor Glanville taking that line.
"It's very mature, and if only our national politicians would do the same, particularly around the issues in relation to race tensions at the moment. It would go a long way, certainly for the Met to say sorry for some of the injustices of the past."
The leaflet created by HCCS is available here