Town Hall hopes to 'harness' mutual aid energy beyond Covid crisis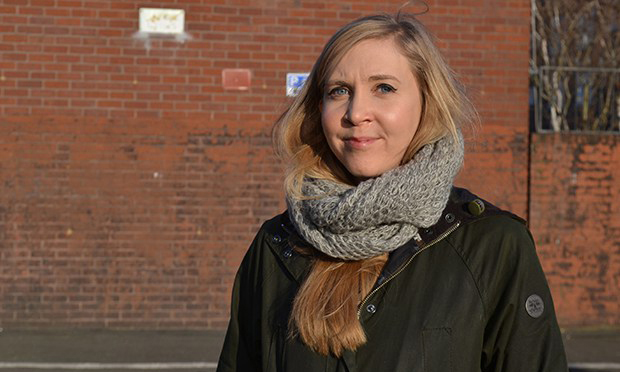 Hackney Council is hoping to "harness" the outpouring of community support and collective action seen through the mutual aid groups formed across the borough in response to the coronavirus crisis.
In an interview focusing on the Town Hall's attempts to tackle a spike in domestic abuse referrals during lockdown, councillors and officers spoke of the benefits that mutual aid groups have brought to Hackney communities, with people "looking out for each other".
Sarah Wright, who heads up Hackney's children and families service, welcomed an increase in neighbours making referrals around domestic abuse, attributing the rise to people "hearing and seeing a bit more" during lockdown.
Cllr Caroline Selman, who leads on community safety for the council, said: "Resilience is a policy term, but it's about how strong our communities are and how much they are able to support each other.
"That's one of the positive aspects of mutual aid groups is people knowing their neighbours better and being better linked in with community organisations.
"One of the things we're conscious about is how do we support that and harness that beyond coronavirus."
According to Selman, the council has focused on communicating with mutual aid groups, with a council employee tasked with going to neighbourhood meetings attended by mutual aid representatives.
The Town Hall has also been working with Volunteer Centre Hackney to link the outpouring of support through mutual aid to existing community organisations, in order to bring together established groups with those keen to support their neighbours and their wider community.
Selman added: "That helps when people know what services are out there locally and people trusting it, when you have mutual aid groups sharing information that's out there about how to report [concerns].
"You can stick posters up and do social media blasts, but there's something qualitatively different from people having that information via networks that they trust, so there's been proactive work to link in with mutual aid groups and voluntary sector groups."
Wright also addressed the challenges and disruption faced in addressing domestic abuse during lockdown, after it was reported that the council experienced a 60 per cent spike in referrals during lockdown.
Speaking during last week's interview, the children and families boss said: "All the work we're doing is in a holding pattern at the moment, so actually putting in place interventions that are really going to make a difference and move things forward is very much slowed down.
"I'm not saying you can't do some of that work, there is still some taking place, but there are limitations to it, and certainly quite a lot of the intervention-type work, we are not moving at the same pace as we'd normally anticipate."
In particular, "structured and challenging" work with perpetrators of domestic violence has stopped being delivered one-on-one on a virtual basis, with the council following pan-European advice saying that it is "unsafe" to do such work remotely.
In its place, the council has been "checking in" with perpetrators during lockdown in an attempt to reduce more immediate risk, while providing advice about techniques on how to manage emotions and behaviour.
Wright added: "When you're working with perpetrators in a one-to-one situation, you're continually risk assessing the situation. If you think the risk may increase, because for instance somebody might be going into denial or somebody has been sparked into being very angry about something, then you can intervene in a different way when you're doing that one-to-one work.
"You can either help them to think about somewhere else they can go tonight, or be working with their partner as well about how they might be able to protect themselves. If you're trying to do some of that work with somebody in the home, you're not giving them the time and the space to calm down and think through what strategies they might need to have in place and do something differently right now.
"If somebody becomes very angry which inevitably they do when they're talking about relationships and their behaviours, and they decide to ring off a call, you don't know what's happening in that environment. Whereas if you've got them in a building somewhere else, they're less likely to just disengage and you know what the risks are."
The council, partnered with domestic abuse specialist agency Respect, is continuing to roll out remote training for its officers in the American 'Safe and Together' model, though a report on the model says the schedule for the training has been "severely disrupted" by Covid.
Safe and Together is underpinned by the dictum that children are "almost always best served by being kept 'safe and together' with the adult domestic abuse survivor".
A report on the model reads: "This does not mean allowing children to continue to be exposed to harm and thresholds for the protection of children do not change. Safe and Together aims to reduce the necessity for removal of children into care by holding perpetrators to account for their behaviour and protecting survivors of domestic abuse."
If you are in immediate danger from domestic violence, call the police on 999 right away. If it is unsafe for you to speak, you can make a silent phone call to the police by dialling 999 and pressing 55 when asked to do so.
If you are deaf, hard of hearing or have visual impairments, you can call the police in emergencies on 18000 or text 999 if you have registered for the Emergency SMS service, which you can find at this link – bit.ly/emergency-sms.
If someone's immediate safety is not under threat, you can report domestic abuse to the police by calling 101 or at this link bit.ly/report-domestic-abuse . If you are deaf, hard of hearing or speech impaired you can call the non-emergency textphone on 18001 101.
The Town Hall's Domestic Abuse Intervention Service (DAIS) can be contacted on 020 8356 4458 (Mon-Fri, 9am-5pm), e-mailing dais@hackney.gov.uk or visiting hackney.gov.uk/domestic-violence .
If you are concerned about the safety of children, you can call Hackney Council's Children and Families Service on 020 8356 5500 from Mon-Fri, 9am-5pm, or 020 8356 2710 outside office hours.
The National Domestic Abuse Helpline can be reached 24-hours a day for free on 0808 2000 247 or by visiting nationaldahelpline.org.uk .
You can reach the National Stalking helpline on 0808 802 0330 .
More information can be found at hackney.gov.uk/domestic-violence