Volunteer Centre Hackney attracts record number of helpers during pandemic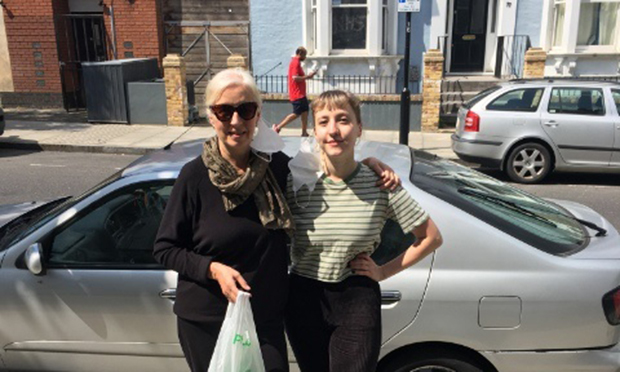 Volunteer Centre Hackney (VCH) has revealed a record surge in sign-ups in response to the coronavirus outbreak.
More than 2,000 people have registered with the charity since the lockdown came into force in March – more than double the number it usually attracts in an entire year.
The news comes as the UK celebrates Volunteers' Week and pays tribute to all of those who have given up their time to support others. VCH is hosting a number of online activities in June to say thank you to its helpers.
A partnership with Hackney Council has seen VCH become the volunteering hub for the borough, allocating its already trained and background-checked team of helpers and the sudden influx of new faces to the places and people most in need of support.
VCH's chief executive Lauren Tobias said: "The huge volume of interest in volunteering that we have seen over the last two months has been incredible, particularly when people are dealing with so much stress and uncertainty in their own lives, and often still working and caring for families.
"We are really proud to be part of such a strong partnership helping with the relief effort and to see so many people help their neighbours – building strong local communities which will last well beyond the immediate crisis is over."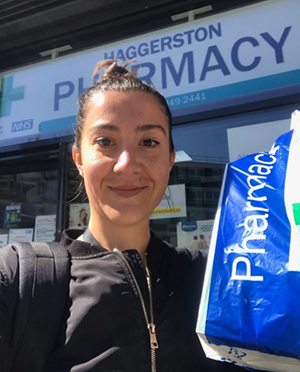 VCH has placed over 250 volunteers with local charities including Hackney Foodbank, Shoreditch Trust, St Joseph's Hospice, BlindAid, Age UK East London, Young Hackney and Badu Community CIC.
The team screens volunteers, offers training in telephone befriending, advises charities on their volunteer programmes and coordinates deliveries of food and medication across Hackney.
The charity's helpers have so far delivered more than 2,000 prescriptions, and they are also supporting GP surgeries by turning over blood pressure monitors.
Hackney's voluntary sector chief Cllr Caroline Selman said: "We were inundated with sign-ups to the Volunteer Centre Hackney volunteer hub, just one of many examples of how our communities have been rallying together to support their neighbours, our NHS and other key public services during this national crisis."
She added: "Our partners at VCH have been working tirelessly throughout the pandemic to match volunteers with suitable roles, and to link in with local mutual aid groups, and we're incredibly grateful for the work that they do to support the sector and our communities all year round."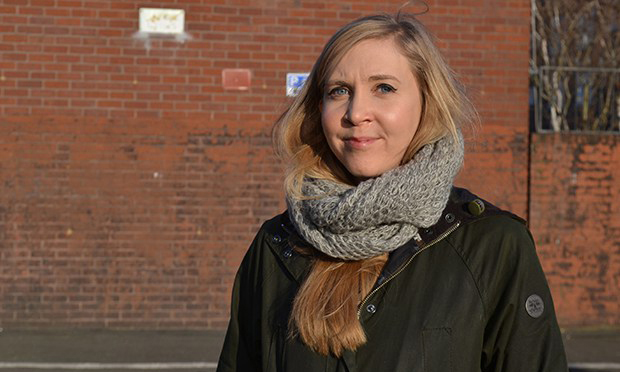 Melanie Rochford of Hackney Foodbank said volunteer support is the "backbone" of the organisation, which runs five food banks across the borough.
Demand at their busiest outlets has tripled since the lockdown, so they turned to VCH for advice in recruiting and screening volunteers.
Melanie added: "Lots of small charities like ours have suddenly in the face of the pandemic become overwhelmed by good will and people wanting to volunteer.
"We just need to prioritise what are the biggest fires that need putting out – and it's keeping up with the demand, it's serving people in crisis, ensuring that we signpost them to additional forms of support to address their underlying issues, and it's getting the food out to them.
"So VCH can offer that support of looking at those [volunteer] applications for us and also looking at what they've got in their own pool and matching up our requirements."
Elaine McCann, a sight guide trainer at BlindAid, where VCH volunteers are helping out with telephone befriending, said the support has been "invaluable".
That sentiment was echoed by local resident Anthony, 71, who has been receiving food parcels from VCH helper Joshua.
He said: "I'm very grateful to Josh and to VCH for organising this and being kind to me. It's really helping me through these hard times. It gives you hope in humanity."
Joshua, who works in television but has been volunteering for four days a week while he is on furlough, added: "It's nice to be able to support people who are obviously suffering and are isolated and in desperate need."
He hopes to continue volunteering beyond the pandemic.
Mother and daughter team Marianne and Ella are delivering prescriptions three times a week in their Clapton neighbourhood.
Marianne, who recently retired from her job as a human rights lawyer, said: "It's such a completely unprecedented situation that I think it appeals to lots of people to just step up and do what we can.
"We can't predict how this situation is going to evolve and while we can do something it feels absolutely the right thing to contribute."
Ella, a lab technician, added: "There's lots of people in a vulnerable position right now and if you're someone who is able to do something, there's no reason that you shouldn't.
"People who are less vulnerable at this time need to help out the more vulnerable."
More than 13,000 people have shared their skills through VCH in the charity's 23-year lifetime.
For more information, including how to sign up, head to vchackney.org