Council apologises after single mum of disabled child left with no emergency water for days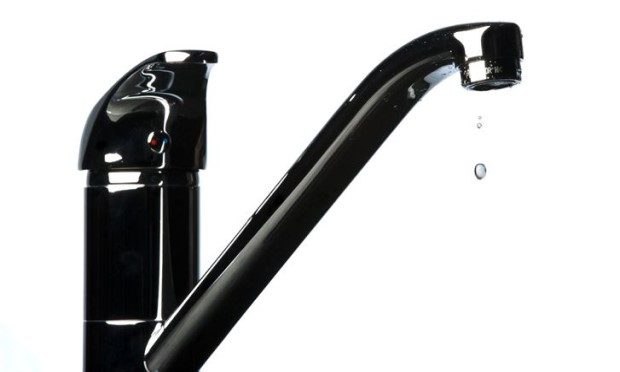 A single mum in Hackney felt forced to choose between "being thirsty or bathing" her severely disabled child, after she was provided with no emergency water for seven days despite ongoing problems with her council property's supply.
The Town Hall's housing chief has now apologised to Sarah Amerat after she had to fill up her pots and pans from the kitchen sink for a week to drink and flush the toilet, leaving her without enough for bathing or washing clothes from 20-27 May after a valve failed in her water tank.
The mum-of-three was supported by local councillors as well as mutual aid volunteers who brought her small water bottles, but has since spoken out about the lack of emergency supplies to tide her over.
Though council engineers fixed the family's mains water supply on the first visit, the tank itself went unfixed for seven days.
It is understood that Amerat would have been provided with bottled water or alternative arrangements had the problems with the tank not been logged as resolved by engineers on three separate occasions.
Amerat said: "My son is incontinent, so he needs washing all the time. We were focusing on him and drinking water, rather than our bathing. I told the council I can't store water, and asked them to repair it, but they told me it was a Thames Water problem.
"I did not expect this problem to go on so long. It was a choice between being thirsty or bathing. I was angry with the council that for the whole week, no-one said, 'While we're trying to arrange the repair, we will provide you water for drinking and for usage', even after I contacted social services.
"It seems like there's no accountability. They know I'm a single mum, a vulnerable family, that we're shielded in isolation, so I can't even go out and buy water.
"It got very unhygienic. You can't even imagine, no water in the flush tank for the toilet. It was Ramadan, and I couldn't concentrate on my prayers, and it was so hot in those days.
"What about the responsibility of the disabled children's service team? They're happy to make a phone call to me every week, but what's the point of making phone calls when even if I tell them the problem, they don't sort it out. I don't want the calls now, to be honest."
Amerat added that her social worker advised her to take up the problem with the council's housing team or Thames Water, between whom she says the issue was passed back and forth for days.
To compound the issue, once the lack of water was eventually fixed on the 27 May with a new ball valve for the water tank, further defects with the system caused the tank to overflow out into the street.
The Town Hall has said that, following the overflow, an electrician found no water penetration into the electrics or anywhere else in the property, though Amerat says she is still waiting for and expecting final confirmation that her property is safe.
Sarah's son is 15 and is unable to continue his schoolwork after his laptop slipped from his lap and broke. Her 16-year-old daughter is preparing for her GCSEs.
A spokesperson for Hackney Special Education Crisis said: "Sarah's family have endured a complete nightmare at a time when vulnerable families like hers should be an absolute council priority. Their experience has cast serious doubt on the council's commitment to protect and support Hackney's most vulnerable families.
"We are particularly concerned that the council COVID helplne was so unhelpful and abjectly failed to recognise the specific needs and vulnerability of her family.
"She was shunted from pillar to post without anyone willing to step up and help sort out the issues. It make us wonder how many other vulnerable families are being failed in this way."
The spokesperson went on to urge the council to "deliver on its commitment to protect children with special educational needs and disabilities (SEND) and complex medical needs during this difficult time", and for Covid helpline staff to receive training to escalate the needs of SEND families as a priority for support.
Amerat says she was told by the helpline that they just dealt with food supplies rather than water, and was advised to order water online.
She added: "Emotionally everyone is upside down because of the lockdown. We have no social life, and we can't contact anybody else outside and only to order stuff. Of course everybody is going through that, but for my son, he blames himself. My other kids are upset as well.
"When these problems arise, can you imagine my mental health? When these kinds of issues take over, I don't know how to handle them. I try to follow the procedures, but I feel details of my case are everywhere, and the problems remain the same."
Cllr Clayeon McKenzie, cabinet member for housing services, said: "I would like to apologise to Ms Amerat and her family for the problems that they have had with their water supply, particularly during what is of course an especially challenging time.
"We attended swiftly to these problems and were able to reinstate the drinking water supply to the home on our first visit. Unfortunately, it took us too long to get to the bottom of a separate issue which meant that problems with non-drinking water supply re-occurred despite being fixed during each visit.
"Ms Amerat's water supply is now back to normal, and we are grateful for her patience while we have worked to resolve these issues."
EDIT: This article was updated at 19:51 on 02/06/2020.