Local cookery school's lockdown delivery service has dished out 25,000 meals
Community cookery charity Made In Hackney has delivered 25,000 free meals to vulnerable households across East London since launching the lockdown service in March.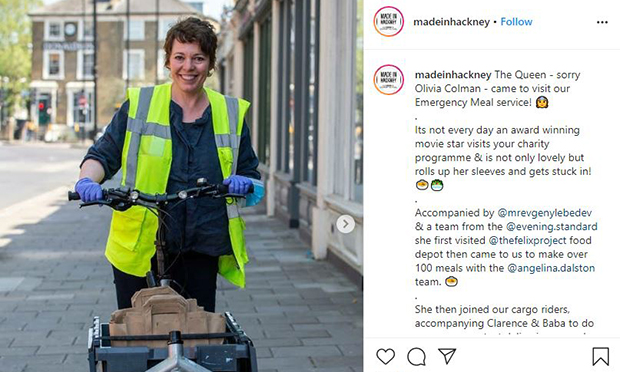 Volunteers have clocked up over 1,000 hours handing out roughly 500 meals a day, backed by an £82,000 crowdfunding campaign and the charity's partnership with Dalston restaurant Angelina.
Oscar-winning actress Olivia Colman even stopped by to lend a hand.
The team at Made In Hackney got the scheme up and running in just nine days back in mid-March after realising they would have to close their cookery school.
Since then, they have been working with chefs at Angelina and NHS dietitian Hannah Walker to provide nutritious, plant-based meals to households on a list collated by frontline health workers, local grassroots charities and support services.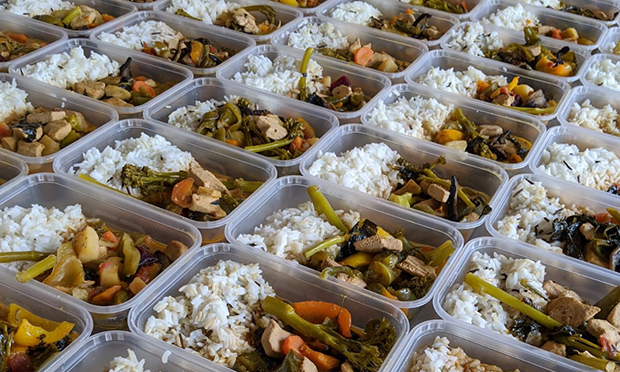 Made In Hackney founder Sarah Bentley said: "The service is saving lives. We've heard stories of our meals being the first food in households for days and our volunteers have been able to help community members in need of hospital attention.
"Made in Hackney's welfare callers have telephoned ambulances on multiple occasions. This service is so much more than food: it's been a lifeline."
The scheme is set to run until the middle of June, by which time the charity hopes to have delivered 34,000 meals.
But the team is looking at how deliveries might continue beyond that after discovering that half of recipients will need them during the economic struggle that lies ahead.
You can donate to the crowdfunder here
For more information about Made In Hackney, head to madeinhackney.org