Council calls for power to close schools suffering Covid outbreaks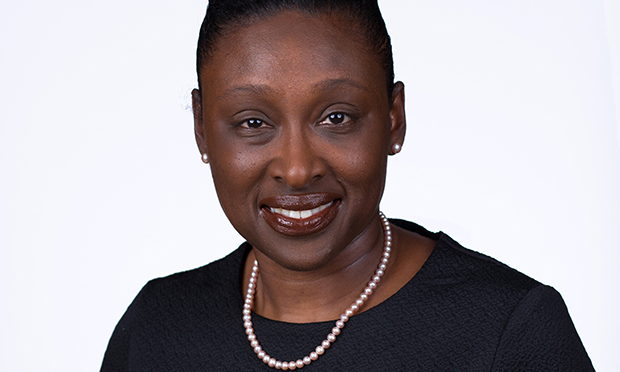 Local authorities should have the power to close any school that suffers a Covid outbreak, according to Hackney's deputy mayor.
Cllr Anntoinette Bramble's words follow the announcement that councils will be put at the heart of the testing and tracing programme being rolled out by the government in the coming months.
Speaking ahead of Prime Minister Boris Johnson's confirmation of 1 June as the goal for a limited reopening of schools across the country, in the face of scientific advice, and unions and councils urging a delay, Bramble reaffirmed the Town Hall's support for the National Education Union's (NEU) five tests to pass ahead of any reopening.
Bramble said: "It's important for us locally to be able to respond to outbreaks. If there is an outbreak at a local level, you want to be able to respond to that quite swiftly rather than having to wait for government to instruct you to do so.
"Ultimately you hope there will be no outbreaks, but if there are, something that the Local Government Association (LGA) thinks is quite sensible is giving that local flexibility to be able to respond to any emerging trends that they see.
"As testing, tracking and tracing emerges and you see those trends, you want to be able to respond as and when. The government would have to think about how they would manage independent schools, but you want the [power] with any school, otherwise it would undermine the process."
The education lead further criticised the government for the way that the reopening of schools has been handled, while stressing that 93 per cent of the borough's own settings have remained open for the vulnerable and children of key workers, in contrast to 70 per cent nationally.
Following the Town Hall's vow to support school leaders whatever decision they take on 1 June, and a letter to all heads from Hackney Mayor Philip Glanville and Bramble thanking them for their work during lockdown, the deptuy mayor hit out at the government for putting headteachers under "unneccessary pressure".
Bramble said: "Heads are having to make this decision based on very conflicting information from government. We support the NEU's position, but that position is to call on government to ensure those series of tests are in place.
"It's a legal requirement of us having to support schools, and if the NEU tests are not met and schools are opening, then the local authority will be having a dialogue with them around the assessment criteria they have looked at.
"Individual schools will ultimately have to take that decision, and officers will be working to support schools as they begin to prepare to make those deicions for whenever schools prepare to open from 1 June.
"Local school leaders are going to have to make the decision ultimately to open their schools and I imagine that they will do everything possible they will need to do to reassure themselves that it is safe to do so."
Bramble went on to express her wish that the government had started by establishing how children could safely return to school before agreeing a date based on what work needed to be done, rather than setting an "arbitrary" date and working towards it.
It is understood the Town Hall has been working with suppliers to ensure that there is adequate PPE in place for school settings for when limited reopenings take place.
The NEU's five tests for the reopening of schools, for which Hackney Labour councillors from Mayor Glanville onwards have expressed their support, are:
1. Much lower numbers of coronavirus cases than the current levels
2. A national plan for social distancing and appropriate PPE
3. Comprehensive access to regular testing for children and staff
4. Whole school strategies and protocols where cases appear
5. Protection for the most vulnerable to continue to self-isolate
The government's own tests are as follows:
1. Protect the NHS's ability to cope. We must be confident that we are able to provide sufficient critical care and specialist treatment right across the UK
2. See a sustained and consistent fall in the daily death rates from COVID-19 so we are confident that we have moved beyond the peak
3. Reliable data from SAGE showing that the rate of infection is decreasing to manageable levels across the board
4. Be confident that the range of operational challenges, including testing capacity and PPE, are in hand, with supply able to meet future demand
5. Be confident that any adjustments to the current measures will not risk a second peak of infections that overwhelms the NHS
The independent Sage group, led by former government chief scientific adviser Sir David King, warned yesterday that plans for whole classes to return to school in England this Monday could increase the R-value of infections by 0.3 and cause infection rates to spike once again.
Education secretary Gavin Williamson said on 24 May: "This has been a difficult time for the entire country. Education and childcare staff have stepped up to the challenge, making sure children and young people have continued to be supported throughout the past ten weeks.
"Our priority is the education and welfare of all children and young people across the country. That is why we want to start a phased wider opening of nurseries, school and colleges is informed by the best possible scientific and medical advice.
"We will continue to work with the sector to support them to prepare for wider opening and ensure all children and young people can continue to receive the best care, education and training possible."