Ruby Williams named a judge for World Afro Day competition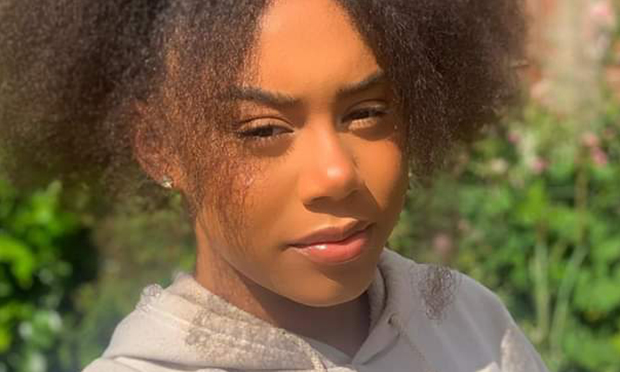 Teenage campaigner and Urswick School alumnus Ruby Williams has been named as one of the judges for the Top Ten Model Competition's celebration of World Afro Day.
Ruby, 18, made national headlines and sparked a debate that reached the local council's chambers after she was sent home by the Urswick School because of the length of her hair.
The Williams family continue to campaign for a change in the law in a bid to end "society's obsession with policing black hair" and put the way hair is worn on a statutory footing.
They hope the competition can be something to focus on for isolated young people during the crisis.
Ruby said: "I hope my story will show other children and young people that our hair should be fully respected and celebrated in society, like all other hair types.
"I am thankful that for the generation following me, there are many initiatives now to help individuals accept and celebrate their own Afro hair.
"This competition is a great example of that and I am proud to be part of it."
The competition, running from tomorrow until 17 July, will be in celebration of World Afro Day on 15 September.
Organisers have stressed that it is not about breaking into modelling, but rather to empower ordinary people and give everyone an opportunity to celebrate Afro hair as "a body positive experience, with no height and size restrictions".
Ruby is joined on the judges' panel by Scottish supermodel Eunice Olumide, TV medic Dr Zoe Williams, grooming entrepreneur Aaron Wallace and photographer Misan Harriman.
Another aim of the competition is to remove the stigma in society of Afro hair, which organisers say is often not considered beautiful by the modelling industry.
Olumide said: "It is imperative for me to support initiatives aimed at not only inclusion and diversity but that unite us as one nation across social, economic or political divides.
"World Afro Day is an important opportunity to celebrate the beauty of culture, through hair."
Young people aged between six and 18, under parental supervision, are invited to send in a clip sharing their Afro hair story and a catwalk while staying safe at home, with their friends without Afro hair able to join in and support them with a "Cheerleader Clip".
Winners will receive expert modelling coaching from Olumide and Celai West, a magazine feature, professional photoshoot and styling from Purely Natural Salon, as well as a chance to star in a celebratory film and receive a personalised goody bag.
All judging takes place online and the winners are announced on World Afro Day.
Find out more about the competition and how to enter at worldafroday.com/model