Voice of children being 'stifled' during pandemic, council warns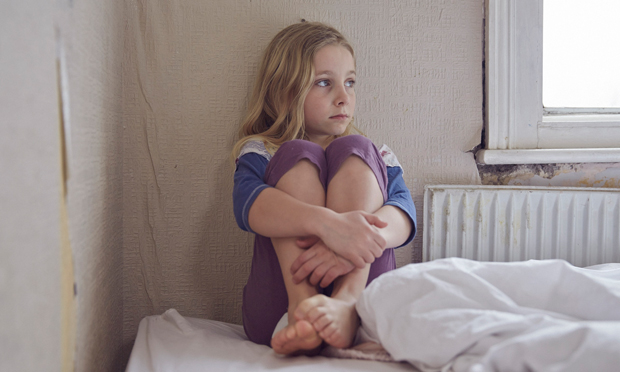 The voice of children and young people risks becoming "stifled" during the global pandemic, leading council officers have warned.
In a joint interview with the Citizen, Anne Canning and Sarah Wright voiced their worries over safeguarding, children's health and wellbeing, and the loss of education during lockdown for youngsters on the wrong side of the digital divide.
Canning, who is group director for children, adults and community health, stressed that children's collective opportunities to speak out on what is important to them are not currently there.
Meanwhile, children and families service director Wright recently highlighted a significant drop in child protection enquiries as a "particular concern", even as domestic abuse referrals into the Town Hall's intervention service rise.
Canning said: "It's really come home to me the last few times I've been present in open sessions with young people about the pressures they're under and where they have an opportunity to voice those pressures in a safe place.
"A young person having a phone call from a social worker or a teacher at school isn't the same as being in a supportive peer group, where they have an opportunity to raise their voice and carry it through up to some formal authority that can support them.
"Generally in the media, putting aside some of the madness that we're dealing with in Covid, there's not very much about young people. There's a lot of noise about going back to school, but not about what the experiences of young people are and what it's like for them."
Listening to and responding to the voice of children in normal times is "like lettering through a stick of rock" in Wright's childrens and families service, but the officers warn that, assumptions around young people's facility with digital media notwithstanding, lockdown is leaving many cut off.
Wright said: "In a domestic abuse situation it's something very difficult for those children to have privacy to be able to talk to somebody externally.
"So even if there's somebody checking in to talk to them, a teacher or a social worker, they may not have the opportunity to say, 'I'm really frightened at the moment', because somebody might be in the same room as them.
"Those children who may go into school normally and tell their teacher about something that happened at home last night that's worrying them, there isn't that outlet for them at the moment."
Town Hall youth outreach workers were swiftly redeployed after the crisis hit to either support education or social care staff or offer what services they could remotely.
The council and its health partners are now planning for what mental health and bereavement support will need to be on offer for pupils heading back to school.
Canning added: "For these children and young people they're experiencing things they've never experienced before, so it's all a bit of an unknown as we go on to the next stage how they'll react, how families that you saw as reasonably safe and secure have fallen into freefall if somebody loses a job.
"There are so many unknowns that could happen, so we must hold steady and be as prepared as we can be."
The Town Hall's Domestic Abuse Intervention Service (DAIS) can be contacted on 020 8356 4458 (Mon-Fri, 9am-5pm), e-mailing dais@hackney.gov.uk or visiting hackney.gov.uk/domestic-violence .
If you are concerned about the safety of children, you can call Hackney Council's Children and Families Service on 020 8356 5500 from Mon-Fri, 9am-5pm, or 020 8356 2710 outside office hours.
The National Domestic Abuse Helpline can be reached 24-hours a day for free on 0808 2000 247 or by visiting nationaldahelpline.org.uk .You can reach the National Stalking helpline on 0808 802 0330 .
More information can be found at hackney.gov.uk/domestic-violence