Old Baths awarded extra funding after 'challenge' from local young people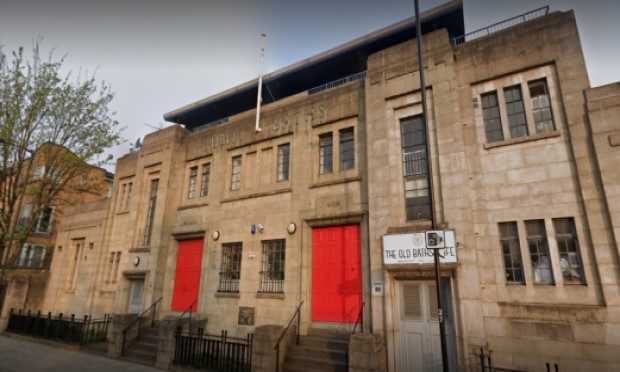 The Town Hall has secured an extra £116,000 to reconstruct the sports cage behind Hackney Wick's Old Baths following a "challenge" from the borough's young people.
The extra funding, secured by council officers from the London Legacy Development Corporation (LLDC), is part of an ongoing council project to provide workspace, and sports, culture and training opportunities for locals at the Baths.
Following the flagging of the Old Baths' sports area as a "wasted facility" in a 2018 research report, Hackney Wick Through Young Eyes, by local youth organisation Hackney Quest, Deputy Mayor Anntoinette Bramble said that the funding of the project was something for young people "to point back to, and shows that it does make a difference when they speak up".
Cllr Chris Kennedy, ward councillor for Hackney Wick, said: "I welcome the extra funding that has been secured by officers from LLDC for the Old Baths in my ward.
"It will go towards reconstructing the MUGA football pitch which be used by Young Hackney and youth organisations in the borough.
"Officers are to be congratulated for securing that money."
Hackney Mayor Philip Glanville added: "In responding to the challenge that young people in Hackney Wick gave us to create more inclusive facilities, I think this is a very clear indication of not just investment in an inclusive local economy but community facilities for our young people, so I really welcome that intervention and a reminder of what we're doing there."
The 2018 Hackney Quest report, penned by youth voice project lead Luke Billingham, highlighted sports cages and playgrounds such as that at the Old Baths as "their favourite things in the area", adding: "But there were also many complaints about the condition of these facilities – young people often mentioned broken goals or dilapidated old equipment.
"Given that these facilities are often used every single day, their quality makes a real difference to young lives. There is a particular lack of good-quality facilities of this type to the East of the A12, in the Trowbridge area.
"The disused sports cage behind the Old Baths has been a wasted facility for a long time, but wouldn't need too much work to become fit for purpose. It would be well-used if renovated, as there isn't much else for young people in the vicinity."
The report added that sports sessions could be run in the facility were renovations to take place, a suggestion now made official through the announcement of the funding.
The former Gainsborough Road art deco/modernist public baths were built in 1934, and saw a restoration to their current state in 1994, now hosting a cafe, community garden, studios and event spaces.