Coronavirus: Hackney Mayor criticises 'mixed messages' from government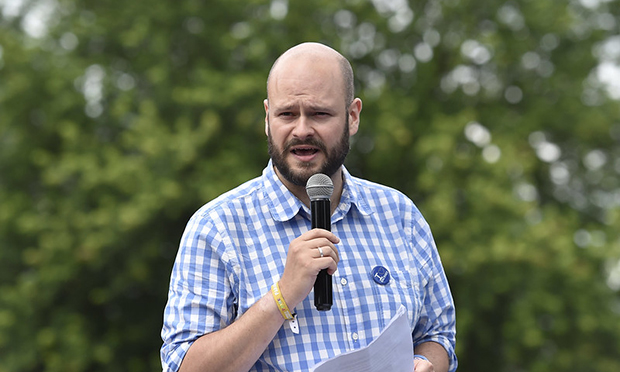 Mayor of Hackney Philip Glanville has hit out at central government over "mixed messages" in its advice during the coronavirus crisis.
In an impassioned call for local authorities to be more involved in the planning and response to the pandemic, the borough leader expressed his frustration at the "extensive trailing and leaking" of government announcements to the press, which he said has created "huge amounts of uncertainty".
He also spoke in open opposition to recent guidance from housing and communities secretary Robert Jenrick that construction sites could stay open until at least 9pm. Council construction sites have remained open during the crisis.
Mayor Glanville said: "That came out of nowhere – it was not something that came out of consultation with us as a planning authority or building control, and it's something that fundamentally I don't support. [We need] a balance between maintaining sites in a safe way and what happens in the nearby community – to have building sites operating in nearly all daylight hours has an impact on communities near them.
"We've outlined how we're responding to the guidance that changed around open spaces and green spaces today, what things will reopen and what things will close. That comes from an announcement on Sunday that is implemented mid-week and has to be ready for the following weekend.
"That is no way to plan for that. Obviously, there is an enormous amount on social media about people appointing their friends and family as estate agents to their home. There's a facetiousness that can develop, but we have to exist within that framework and respond to it.
"There are real challenges about just landing information out in the public domain without real co-production with the sectors that are impacted."
Glanville added that the appointment of Leeds council chief executive Tom Riordan to lead on government contact-tracing work for Covid-19 has come "incredibly late in the day".
He also criticised the government for relying on private companies such as Deloitte and Serco, as well as Brake Bros for its emergency food deliveries, while "circumnavigating" the skills that exist in the public sector.
The council's health chief Cllr Chris Kennedy this week blamed delays at a mobile testing centre run jointly between the army and the Department of Health on the wrong testing kits being sent by Deloitte.
The company later said that "no incorrect tests were provided", but that one type of kit was "changed" after a decision was made by the programme as a whole.
The Mayor added: "Residents and communities now are quite nervous and distrustful of the process that's been led by the government. One of the reasons we're so passionate about having that local government role is that we've got that relationship with the community, with the voluntary sector locally, and the communications channel to offer reassurance and direction."
The Town Hall has been delivering 1,500 food parcels a week to people across the borough, with the government's own efforts, particularly in the area of food with specific dietary requirements for particular communities, criticised as being found "wanting" by Hackney's chief executive Tim Shields.
Shields added that the council's role has been to "demystify" government advice for residents, adding: "Of course I can't give people assurances that they can travel safely or go back to work as that's up to individual employers, and up to Transport for London to put in place appropriate safeguards. We will do our best to try to demystify, provide advice and provide assistance."
Mayor Glanville warned this week that the Town Hall would soon not be able to "meet the needs" of its residents without further funding from government, though Shields told councillors that the setting of an emergency budget was not going to happen "immediately".