Coronavirus: 'Has government strategy worsened impact on BAME communities?', asks equalities chief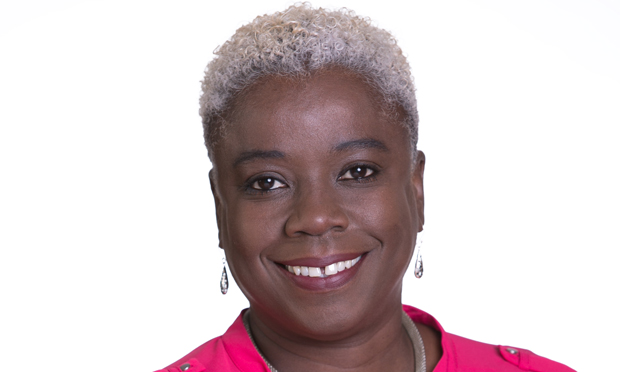 Hackney Council's equalities chief has questioned whether the government's actions have worsened the impact of Covid-19 on ethnic minority communities.
Cllr Carole Williams has made a direct plea to Equality and Human Rights Commission chair David Isaac CBE for an independent review into the government's coronavirus response and its effect on people with protected characteristics.
The call follows the government announcing its own review into the disproportionate impact of Covid on ethnic minorities, with Cllr Williams adding that she has "no confidence" that any review by the government into its own actions would approach the issues with sufficient scrutiny.
She said: "While coronavirus does not discriminate in its infection of people, the impacts of the crisis, and the response from governments, do.
"Ethnic minority staff are on the frontlines of tackling the greatest public health crisis in a generation, while disproportionately making up those who are critically ill from the virus itself.
"At the same time, the Covid-19 crisis impacts on life in other ways. There is growing concern about unequal access to government support, humanitarian response, assistance for voluntary sector groups, and business support.
"Hackney's own diverse residents and staff need confidence that the government's actions before and during the crisis have helped, and not hindered, the protection of their communities.
"We are calling on [the EHRC] to research the impact of the coronavirus crisis on individuals with protected characteristics, and whether government actions – such as the early 'herd immunity' strategy, the timing of the country-wide lockdown, adequate PPE provision and testing – has worsened the impact of the crisis on these communities."
Cllr Williams also expressed her concern for the economic impact on smaller charities and voluntary sector groups working with ethnic minority communities, as well as BAME-owned businesses, creative industries and self-employed people.
She has also called for a review into the decision to award exam results based on predicted grades, stressing the importance of monitoring long-term trends in final year results to ensure BAME and working class students as well as those from poorer backgrounds are not disadvantaged.
Of those critically ill with Covid in UK hospitals, 35 per cent are non-white, a nearly three-times disproportionality to the 13 per cent proportion of the country's population.
Mayor of Hackney Philip Glanville said: "The Hackney Labour administration are making sure the council is doing everything in its power to protect and stand-up for all our residents and frontline staff during this crisis.
"The council is working cooperatively with our communities, keeping our vital frontline public services running, and directly intervening to support residents and the local economy.
"But this hasn't been helped by a government that has been too slow to react and too unprepared.
"Hackney's communities need answers as to whether this has worsened the impact of the crisis on certain groups and the confidence that going forward they and their representatives will be fully involved in the next phase of the response."