Deputy Mayor blasts any idea of schools reopening before safety can be assured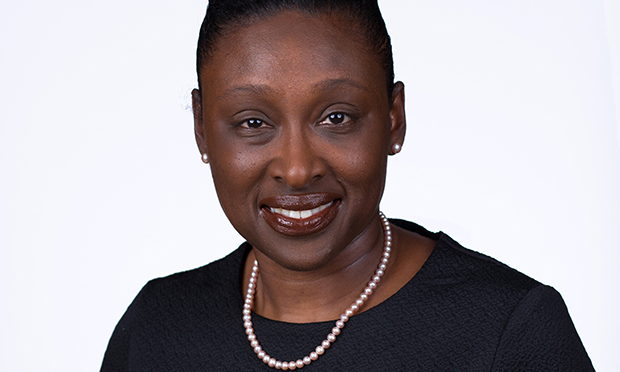 Hackney Deputy Mayor Anntoinette Bramble has spoken out forcefully against any suggestion of schools reopening until plans have been laid out over how it will be safe to do so.
Bramble was speaking in endorsement of a letter to Education Secretary Gavin Williamson by the National Education Union's (NEU) Councillors Network, which dismisses current speculation over reopening schools as "unhelpful".
The borough's deputy mayor said the council would resist pressure to open schools until the government was able to provide reassurance that it would be safe, particularly with regard to how social distancing would operate.
Cllr Bramble said: "There's absolutely no way should schools be opening. I signed the NEU petition because no way should schools be opening until we're absolutely clear that it's safe to do so.
"When ministers are speaking, none of them are talking about schools and social distancing. Government are saying that social distancing should be going on till the end of the year, but in no dialogue are they talking about the implications for that in schools.
"Schools are set up for classrooms of thirty and children playing together in playgrounds and walking side by side in corridors, so why is there no talk of what social distancing looks like in a school environment and how that's going to play out?"
Speculation over a potential reopening time for schools has been gathering in the past few days, which Cllr Bramble argues is driven by pressure to minimise the economic impact by getting parents wth childcare responsibilities back to work.
She also called for a "clear understanding" over how PPE would be deployed in schools, particularly those catering for children with special educational needs, where teachers have responsibilities such as changing pupils or replacing feeding tubes.
Cllr Bramble added: "For children and staff, you have to make sure equipment is in place. If staff have PPE and children don't, what message are we sending to children?
"The council is trying its best, but there's a shortage, so when we get it, we distribute it, but there is such a shortage, that it can be a challenge."
The NEU letter, signed by 373 councillors at time of writing, also urges Williamson to provide assurances that children receiving free school meals will receive vouchers right through the period of closures including the school holidays, citing the "mixed experiences" of some applying for the government's voucher scheme.
The letter says: "We are concerned by the current speculation on the end to school closures. We find current speculation unhelpful but would like to support the calls from the teaching profession that schools only be reopened when it is safe to do so, for both teachers and students.
"We also ask that local authorities be given a role in coordinating with schools, trade unions and the Department for Education (DfE) on a safe end to school closures."
The government is understood to be looking at how a 'phased reopening' of schools would work as part of wider considerations on how to reopen schools, nurseries and colleges.
A DfE spokesperson said: "Education Secretary Gavin Williamson has not set a date for schools reopening.
"They will remain closed, except for children of critical workers and vulnerable children, until the scientific advice indicates it is the right time to re-open and we have met the five tests set out by government to beat this virus.
"We are also working in close consultation with the sector as we consider how to reopen schools, nurseries and colleges when the time is right, and will ensure everyone has sufficient notice to plan and prepare."
More information on current government guidance on social distancing in schools, testing and PPE for teachers and staff in schools can be found here.