Army-run mobile Covid test centre coming to Dalston for two-day period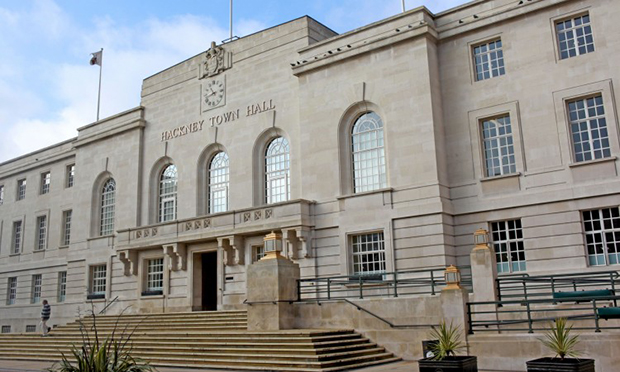 A mobile test centre for people showing symptoms of COVID-19 and who meet eligibility criteria will be in Dalston for a two-day period.
The hub will be available in Hackney on Friday 1 May and Saturday 2 May, with tests taking place between 10:30am and 3:30pm on both days, but only if you book in advance, and reserved for those currently able to receive tests as outlined on the government website.
This includes people showing symptoms who are key workers, who cannot do their work from home (such as shop workers and delivery drivers), those aged over 65, and members of their households.
The council is also reminding people that tests taken within three days of developing symptoms are when the test is at its most accurate.
Those wanting an appointment must book through the self-referral portal, with the centre able to accept both pedestrian and drive-through access.
The government has created a guide to using the self-referral booking system which you can read here.
A Hackney Council spokesperson added: "Please note that the booking form is currently reflecting the requirements of the regional test centres.
"Testing is now open to all those who meet the updated government eligibility criteria, and at mobile test centres pedestrian access is allowed. When registering, type in WALKING when it asks for your vehicle registration if you will be attending on foot.
"You will only be tested if you have booked an appointment online at: self-referral.test-for-coronavirus.service.gov.uk/ ."
Hackney Mayor Philip Glanville said: "Though we are not running the test centres ourselves we are proud to be supporting our military and partners in the health service to help them carry out this vital work in Hackney.
"This testing facility is for the first time in an accessible location, and will enable our key workers to get the reassurance of a test and help older people get the support they need.
"If you are over 65 or are one of the key workers listed on the Government website and are showing symptoms of coronavirus then please register through the website, book a test and get tested."
UPDATE: The landing page to the government self-referral form for the Dalston mobile test centre linked to above states, "If you're not an essential worker you cannot apply for a test." Hackney Council has confirmed that the form can "definitely" be used by all eligible under government guidance, namely:
All essential workers including NHS and care workers with symptoms
Anyone over 65 with symptoms
Anyone with symptoms whose work cannot be done from home
Anyone with symptoms of coronavirus who lives with those identified above
Many thanks to our readers for prompting this clarification.