Coronavirus: Local charity awards grants to young people helping their communities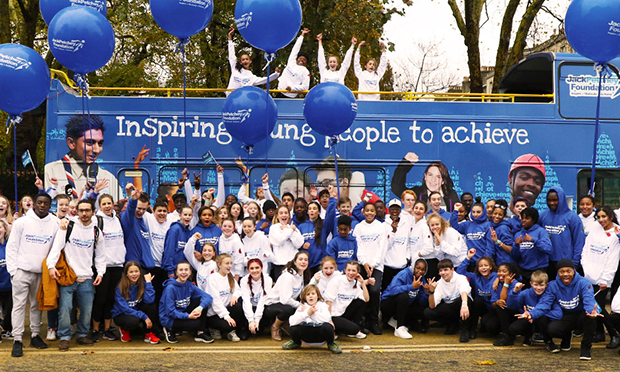 A local charity has launched a grant-giving scheme to recognise young people who are going above and beyond for their communities during the coronavirus crisis.
The Jack Petchey Foundation, whose main aim is to help people reach their potential, is asking members of the public to put forward youngsters doing "inspiring things" as part of its new Community Nominations.
Winners are awarded £50 to either donate to charity or spend however they see fit.
Eleven-year-old Jessica Booth from Croydon picked up the first grant earlier this week after making a fitness video for her friends and family.
She said: "In these uncertain times, it was important for me to keep active and help others at the same time.
"My dad has had a transplant so has to shield and we are shielding with him. I decided to do a fitness video with my sisters to help motivate people in the same situation to keep fit and remain positive."
Jessica has chosen to donate her £50 to the South West Thames Kidney Fund and MQ Mental Health.
A second winner will be announced later today on the charity's Twitter and Facebook feeds.
The Community Nominations awards will be given away throughout the lockdown, with the Foundation hoping the scheme will keep young people motivated while celebrating their contributions to society.
The charity's chief executive Trudy Kilcullen MBE said: "We want to recognise more young people across London and Essex doing inspirational things to help their community and hope these Community Nominations will motivate others and truly showcase the positive things young people do every day."
A young person can be nominated for anything they are doing to help their family, local area, school or youth group during the Covid-19 crisis – as long as they are abiding by government guidelines for social distancing.
Examples include delivering groceries to a vulnerable neighbour, creating content to inspire others, helping a youth group to adapt to online working, and contacting isolated people on the phone.
The Jack Petchey Foundation has worked with schools and youth groups across Hackney for a number of years.
It is running several campaigns throughout the pandemic to keep youngsters engaged, including its #TheGoodInWhereILive photography competition, a #21DaysofGratitude positivity movement and a fitness challenge.
To nominate a young person for a Community Nominations award, fill out the form at jackpetcheyfoundation.org.uk