Follow in the footsteps of Mary Wollstonecraft around Newington Green with locally made app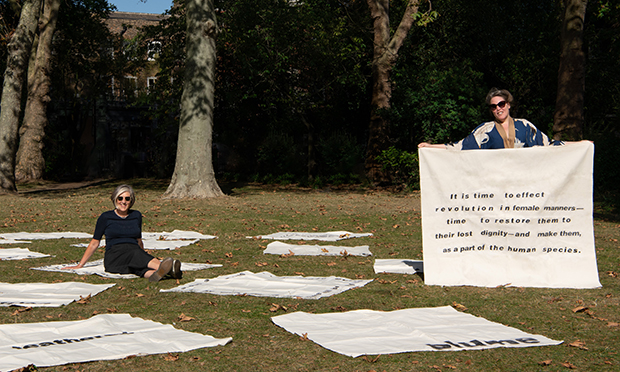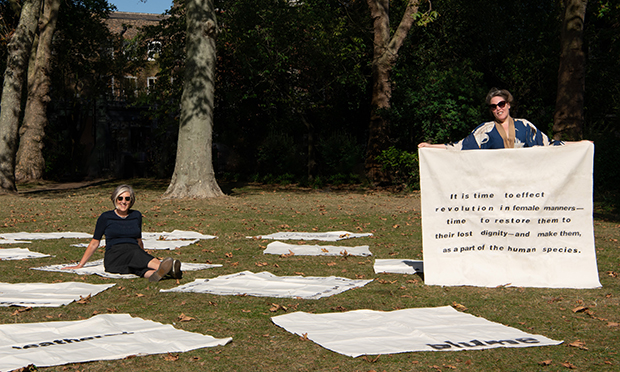 A new app, conceived and created in Hackney, lets people trace the footsteps of writer and 'foremother of feminism' Mary Wollstonecraft around Newington Green – virtually or physically.
Wollstonecraft Walks officially launches next Monday, the 261st birthday of the author of A Vindication of the Rights of Woman, but is available to enjoy now.
The app and its companion website host a selection of mini-podcasts and archival material which take users on a guided tour of Newington Green, known as the birthplace of feminism because of its links to Wollstonecraft.
The author set up a girls' school close to the Green in 1784 while she was living on the Narrow Way – both sites are now commemorated with blue plaques.
Professor Anna Birch said: "We are confident this brand new app will bring our historical neighbour Mary Wollstonecraft back to Newington Green for a new audience."
Birch is a Newington Green resident and artistic director of Fragments & Monuments, which creates live performances and films about Wollstonecraft.
She teamed up with neighbour Rebecca Mordan, founder of feminist production company Scary Little Girls, to create the app – helped by funding from Heritage Lottery and support from Stoke Newington Literary Festival, which made their 2019 walk a ticketed event.
The money from ticket sales contributed to the new app, created as a legacy project.
The walk stops off at Mildmay Social Club, Newington Green, the local primary school and finally the Lady Mildmay pub, with audio and text from feminist icons including Wollstonecraft herself, Maya Angelou, Virginia Woolf and Michelle Obama.
Birch added: "It's been a year in the making, and it's all fully accessible."
The app also features a 'Heritage Research' section, with links to Hackney Museum's archives and a ready-made school assembly for teachers who want to use it when the lockdown ends.
Birch has just added a section on local cobbler Ahmet Kamil, who sadly died of Covid-19 earlier this month, just a week after his father passed away from the virus.
She wrote: "Ahmet shared his expertise of local history with me and Rebecca for Wollstonecraft Walks 2019. When I visited the shop, I complimented Ahmet on his memorable radio voice and chatted about the dissenting story of Newington Green.
"From a drawer at the back of the shop he brought out Pat Haynes' local history book of Newington Green. I was delighted as Pat Haynes' book was the first reference to Mary Wollstonecraft and her time in Newington Green that I saw back in the 90s when the librarian shared this trailblazing publication with me."
Birch is a founding member of Mary on the Green, a campaign to have a statue of Wollstonecraft installed on the Green.
Excitingly, she revealed that artist Maggi Hambling's sculpture, which the Citizen reported in 2018 had topped the shortlist, has been created at Putney Foundry.
After ten years of campaigning, the statue was finally set to be installed recently, but this has now been postponed due to the lockdown.
Birch said it will take pride of place "as soon as the restrictions are lifted".
Download the app to your phone, or access everything online, by visiting wollstonecraftwalks.netlify.app