Tributes pour in for lost Homerton staff after 'heartbreaking weekend'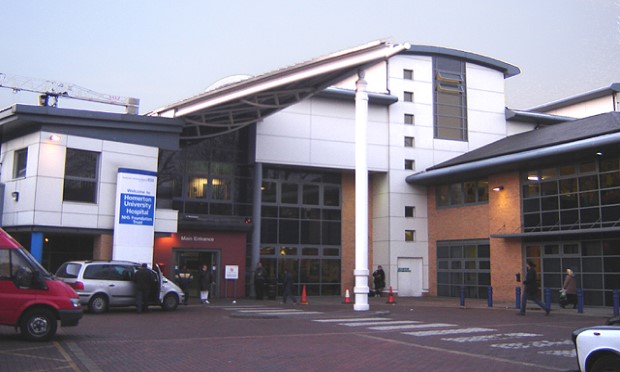 Tributes are pouring in for staff members lost at Homerton Hospital over the weekend during the fight against the coronavirus pandemic.
Acute care nurse Michael Allieu, 53, died on Saturday at the hospital where he had worked as a staff nurse for 13 years.
On Sunday, 78-year-old carers support specialist Sophie Fagan died at the Homerton, having first qualified as an enrolled nurse at Hackney's Eastern Hospital in 1966.
Paying tribute, Homerton's chief executive Tracey Fletcher said: "Michael Allieu was a vibrant, larger than life character on our acute care unit, and was well-known and very well-liked throughout the hospital.
"He will be greatly missed by all his colleagues both in the acute care unit and the wider Homerton Hospital community.
"Our thoughts and condolences are with his family at this sad time."
Fletcher continued: "Sophie Fagan was an extraordinary woman and well known across the Homerton site and indeed Hackney for over 50 years. Sophie was 78 when she died and still working.
"She refused to fully retire and although she did reduce her hours she was often to be found meeting relatives and supporting staff in the hospital when she wasn't due to be. Sophie wanted to make a difference and caring for the elderly was her passion.
"She will be sadly missed by the health care community in Homerton and across Hackney."
Colleagues writing on social media said that they had "no words except sadness and anger" at the loss of Allieu, adding: "I was blessed to have known him and worked with him. This is not right. The acute care unit family will mourn and then we will carry on doing our best. Rest in peace, young man and thank you for all you did."
Others remembered him for "looking out for me", for always picking up extra shifts at the hospital, and thanked him for his kindness, support, encouragement.
Fagan will be remembered at the Homerton as one of its "greatest stalwarts", with the hospital's chief executive speaking of her "energy, enthusiasm and the fact that she was seemingly ever-present on the site".
Qualifying as a nurse 54 years ago, Fagan worked in community nursing at the Eastern until 1981, when she moved to the day unit at St Leonard's Hospital.
Serving as day unit organiser at City & Hackney Community Services, she first arrived at the Homerton in 1998 as a discharge liaison officer, before starting work as carers support specialist in 2000, a post she continued in up until her death.
She also set up and continued to be actively involved in the Carers Support Network.
Fletcher added: "Her taste for the brightest and most colourful jumpers, her elegance and her ability to talk to everyone and anyone made her stand out in the hospital corridors.
"She was a passionate advocate for the patient and their relatives, exercising influence throughout the discharge process, including advocating for patients' ongoing care needs to the extent that she often pushed at the boundaries in these discussions on behalf of the patient."
Colleagues were paying tribute to "Homerton legend" Fagan on social media today for "her unending compassion towards families and carers", how much she taught others in the field, and her commitment to "truly putting patients and carers first".
Around a third of staff at the Homerton have had to self-isolate over the past month, as a result of either them or someone with whom they co-habit displaying symptoms.
As of today, over 100 people have died of Covid-19 at the Homerton.