Hackney communities 'pull together' in face of pandemic's massive impact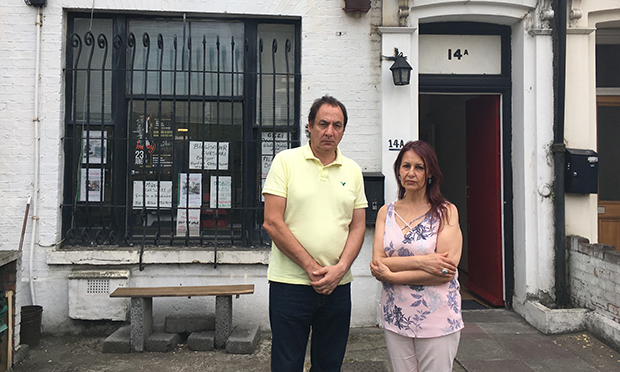 The vast two-metre gulf that has opened up in all of our lives hit home to Beryl Pusey, manager at Hackney Caribbean Elderly Organisation (HCEO), on a recent food package delivery to one of her members.
"She opened the door and I had my mask on, so she didn't recognise me at first," Beryl says. "First she said 'Who's that?', then 'Oh! It's Miss Beryl'. So she recognised me, but then put her arms out to hug me.
"I said 'No, mum, no, mum, I can't do that'. Of course, she's got dementia so I didn't know how much she knew and how much she was aware. So I put my mask back on and explained and she understood."
Beryl's organisation is one of a multitude in the borough, and up and down the country, who exist to provide mutual support, aid and comfort to their members, scrambling to adapt to a new reality in which the simplest human contact is rightly, but painfully, prohibited.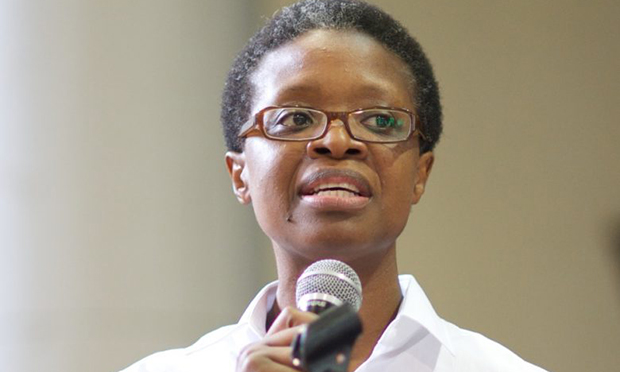 HCEO has around 80 people on its books, and Beryl's concerns range from how long a person with dementia may understand the physical distancing rules for their own safety, to the tragic cost to all of us of remaining truly alone at home indefinitely.
"We've been impacted directly quite early," she explains. "Our last day was on 18 March, and the following day one of our members had a stroke. Since we closed we've lost four members.
"As far as we know, these deaths didn't come directly from the virus, but I would say that the situation from the virus has impacted on people who probably, if they'd gone into hospitals with these illnesses at another time, they probably would have survived.
"With the virus now, when elder people go into hospital, the priority is for those who have tested positive, so we believe that it has had an effect."
For some people, their only contact with those their own age is through Beryl's services, which have been running for over 30 years.
One member with dementia thinks the centre is closed due to Hackney Council cutting Beryl's funding and taking the keys to the premises away. Another active participant who would engage in lively debates and discussions with others at the organisation is now depressed and isolated.
Beryl calmly lays out what the HCEO is doing to keep its members engaged, staying in touch by phone, delivering food parcels with traditional buns and cheese over Easter, and buying colouring books and pencils to keep people occupied at home.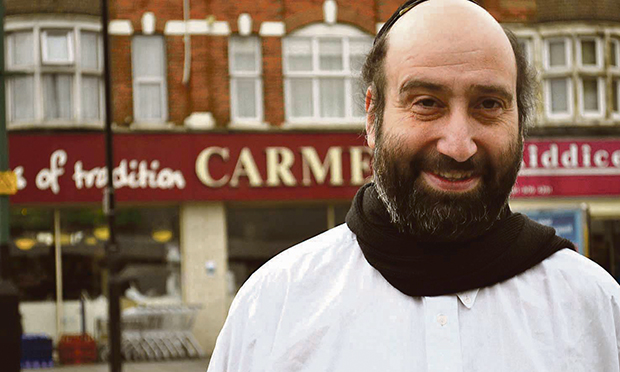 Cllr Simche Steinberger, though describing isolation as a "nightmare", with the recent Passover festival seeing days go by with no human contact, tells similar stories of members of the Charedi community "pulling together" to help their neighbours through the crisis.
Unexpected gifts and offers of help amongst neighbours are a regular sight, with the Conservative councillor surprised by a friend with a fish meal for his dinner, and a restaurant company delivering free food to his door unprompted.
Gülnur Salih of the Turkish Cypriot Cultural Association (TCCA) also speaks of the loss to her members who will be unable to celebrate Ramadan together, with her organisation swiftly adapting to help its hundreds of members through online support.
"We had to change the way we had to help our community, because one of the recent projects we were running was on reducing isolation and loneliness, so this was what we were trying to do, and then this happened," she says.
"We now have a group sharing facts and figures about the coronavirus, to stay home and not to go out and to be very cautious.
"I don't know if it's just the Turkish community or if every community is the same, but it's too much of a burden on the mums who have to provide food to the family members. The main impact is on the mothers. Every day trying to cook, washing dishes, preparing food again and again, you never end up relaxing."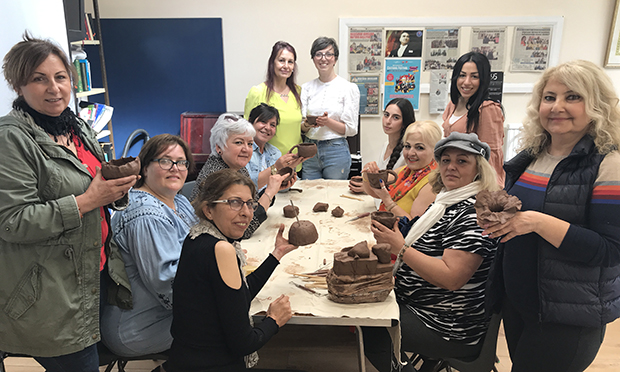 Gülnur has found herself helping two of her members struggling with the benefit system, with some unable to leave the house to collect their money in person.
Others are trying to survive with their benefits cut off entirely during the crisis, with the Association offering guidance in how to access much-needed funds.
According to Gülnur, the pandemic is a particular challenge for those for whom English is not a first language, who can struggle with online shopping or have to have their families do their shopping for them.
She added: "Our community tries to help each other, and in our Turkish community some support groups appeared. Communities adapt themselves quickly, even from the very first days we were trying to help those who need it.
"The main loss has been physically being there. Coming together once a week is really meaningful, and we have lost that social contact. We would have celebrated the end of Ramadan, and offered snacks in our tea club. Now we can't do it – it depends on when anything goes back to normal."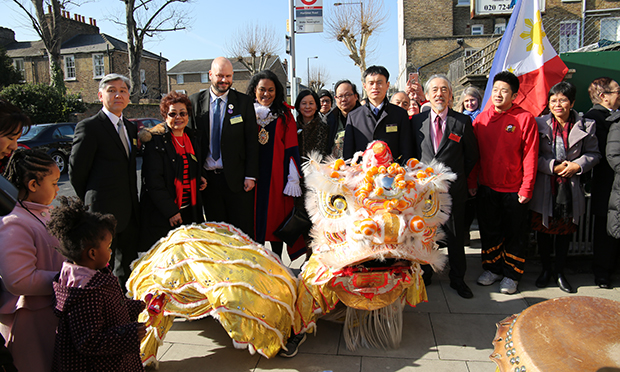 Just off Mare Street, Hackney Chinese Community Services (HCCS) also keenly felt the impact of the pandemic when it withdrew invitations to its New Year celebrations, with members taking precautions very early as news of how serious the virus could become started filtering through from China.
However, the withdrawal of invitations for the 8 February celebration was not done only to ensure its roughly 190 members' safety from the virus, but from racial abuse or attack.
Jabez Lam of HCCS said: "So far, we're lucky as our members took precautions early. Our Chinese New Year celebration, we cancelled all the invitations to make it an internal event, and that was on 8 February.
"Part of the reason why invitations to Chinese New Year were cancelled is that members from the end of January had literally every day some incident, from being treated differently to being shouted at and spat at.
"Since lockdown we have called our members every week, and they're all very conscious and self-isolating from an early stage. So touch wood, so far we have not lost any of our members, even though many of them are vulnerable and elderly."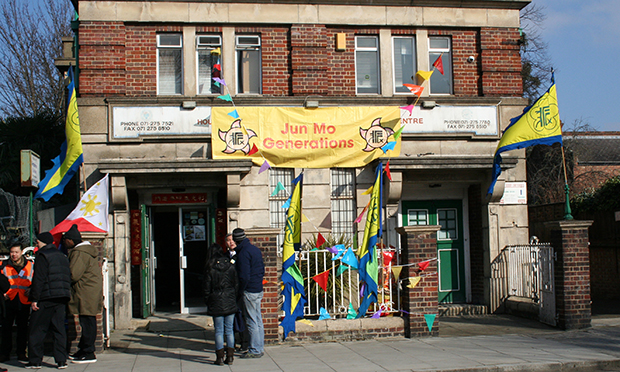 Many of HCCS' members work in catering and were badly hit by the financial impact of the virus from a very early stage.
The service now works to inform its groups of the latest government advice, with Jabez attending a meeting with the Metropolitan Police every 10 days to update people on attacks relating to Covid-19.
At the first meeting, Jabez was told that racially motivated attacks on Chinese people had increased sevenfold as a result of the virus.
While the aid provided from neighbour to neighbour amongst the borough's diverse communities is universal, different groups are not being affected in the same way.
Labour Party campaigners in the borough have spoken out over the disproportionate impact of the virus on BAME people in the UK, with a recent study by the Intensive Care National Audit and Research Centre (ICNARC) showing that over a third of people becoming critically ill with coronavirus are from black or minority ethnic backgrounds, despite making up only 14 per cent of the UK population.
Tom Wilkinson of Stoke Newington Labour Party's News Watch Group said: "We welcome our MP Diane Abbott's backing of the British Medical Association's call for investigation into why so many Black and Asian doctors have died trying to save lives from coronavirus.
"A decade of Tory-imposed austerity has hit hardest those who were on already low incomes, including many key workers from ethnic minority communities.
"Yawning gaps in life expectancy related to race and class have worsened in recent years, and the current Covid-19 pandemic has underscored how inequality impacts on health outcomes."
Political pressure is now mounting on Public Health England to publish the rate of deaths of BAME people from Covid-19, and while groups continue to support their members, the local impact of the pandemic is becoming tragically apparent.
"Race and culture is a factor in how it's impacting on members locally," says Beryl. "We are an organisation that provides a specific service for African-Caribbean elder people, and for a lot of them, this is the only time they meet up and reminisce about their lives.
"We have lots of activities around storytelling, reading and reminiscing, and they're not able to do any of that now. One of our members who is very active and vocal told us that they are depressed, as they are now locked off. It is difficult for them to cope with it."