Coronavirus: Town Hall under pressure to shut down all construction sites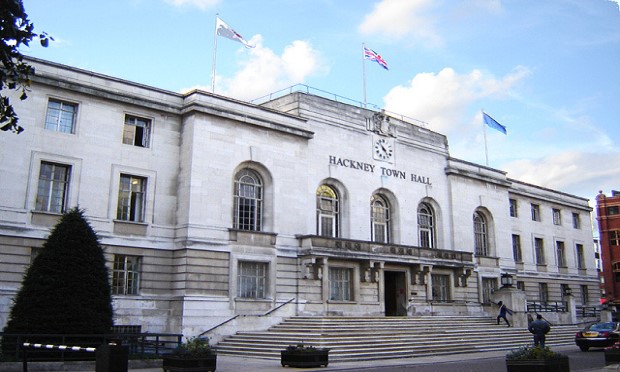 Hackney Council is coming under pressure to shut down all construction sites across the borough in response to the coronavirus pandemic.
The Town Hall is understood to be working site-by-site putting measures in place to protect workers and locals through social distancing and increased sanitation.
Property developer Berkeley Homes suspended construction work on the Woodberry Down Estate at the beginning of the month, but yesterday reopened the site, albeit with fewer staff.
It is understood that campaigners within local Labour have today written to leading councillors and officers, including Hackney Mayor Philip Glanville, calling for all sites to be closed, both as a "responsible action" to limit Covid-19's spread, but also to set an example to other developers.
The letter reads: "The lives of workers and their families, and the general public, are being put at risk. The only way to stop the spread of this deadly virus is to minimise movement and contact between human beings.
"I request that you should contact all developers still operating sites in Hackney and urge them strongly to follow your example, using any appropriate measures to achieve compliance.
"On the basis of the action you take, you should strongly urge the government to issue a direct instruction to all builders and developers to close all non-essential sites. The only things that should be constructed in this pandemic situation are hospitals to treat the sick and any similar facilities."
The Town Hall has maitained that it will follow government guidance on the running of construction during the crisis, pointing to comments from business minister Nadhim Zahawi in support of construction companies keeping their sites going.
Writing in the Daily Telegraph on 30 March, Zahawi said: "These businesses need to be defended because we need to minimise the damage to our economy where possible, and be ready to spring back into action as soon as this lockdown is over.
"There will always be some work that cannot be done from home, whether it is construction or packing boxes in an Amazon warehouse – but we still need houses built and for deliveries to be made.
"If the scientific view changes, and all of this work becomes too high risk, the government will update its advice. But until then businesses should not be criticised for following the rules."
The Town Hall has added that a pausing of all construction in schemes such as its housing supply and estates regeneration programmes would have a "major impact" on the building of new homes, though such factors are understood not to be the council's priority during the crisis.
A Hackney Council spokesperson said: "We are continuing to follow the government's guidance on construction sites, and work is continuing where it safe to do so and social distancing measures can be firmly enforced. We're committed to ensuring that workers and residents are safe. 
"We will continue to review this closely with our contractors and make decisions on a case-by-case basis, subject to further government advice."